Come on, admit it, we all want to have glowy skin like the Hollywood stars we adore. Well, since we can't have a team of professionals with us (for obvious reasons) to ensure that our skin is flawless all the time, here are 8 ways you can get radiant skin at the comfort of your own home without burning a hole in your pocket.

--------------------------

1. Hydrate your skin with an overnight mask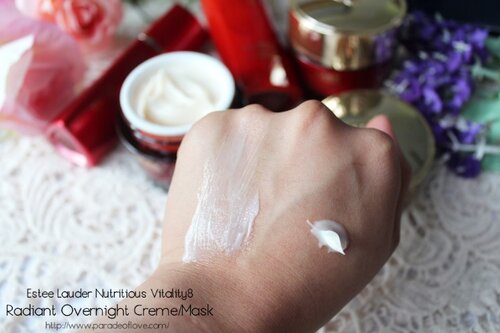 There can be no glow without hydration. Hydrating your skin builds the foundation towards achieving natural, glowy skin because water allows repairs of your skin cells, making your skin more resilient. The easiest way to get the radiant glow you want when you get out of bed? A leave-on overnight mask! An overnight mask like the Estée Lauder Nutritious Vitality8TM Night Radiant Overnight Crème/Mask replenishes the essential nutrients and intensely hydrates while you are sleeping for smooth and refreshed skin the next morning!
2. Exfoliate dead skin cells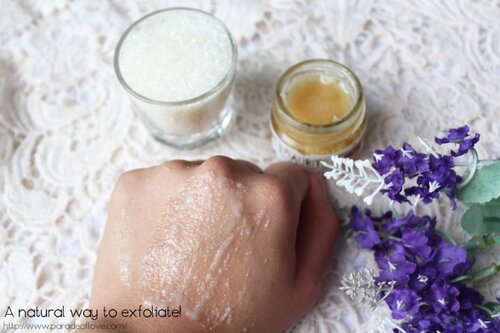 Though this is an often skipped step, exfoliating the skin is one of the important things to do on your road to radiance. Beneath the rough, flaky layers of skin actually lies a luscious bed of smooth, silky skin. Exfoliating the skin allows the removal of dead skin cells that cause dullness and one of the many ways you can do that is to simply DIY a natural facial scrub with sugar and raw honey! The concoction has anti-inflammatory and anti-bacterial properties which also boosts new cell production.
3. Cleanse those pores with a toner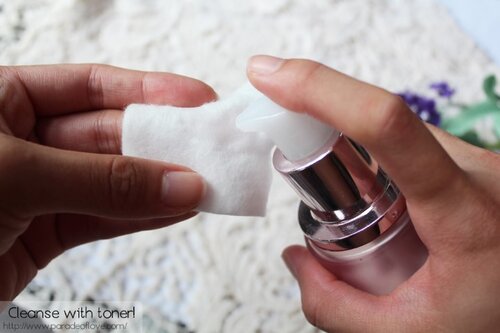 This is definitely another overlooked step in most people's skincare regimes. Studies have shown that applying toner to your skin (with a cotton pad) can help get rid of excess dirt and oil in pores, while shrinking them. Having a thoroughly cleansed skin is the first step to preparing your skin for effective absorption of your other skincare products! Think about achieving radiant skin only if you have thoroughly cleansed your skin.
4. Feed your skin with a moisturiser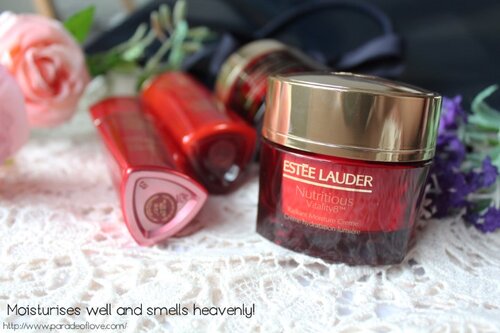 Just like how we need to feed ourselves, our skin needs its beauty food too! No matter whether your skin type is dry, oily or sensitive, the moisturising step should never be skipped. A moisturiser locks in the moisture for fresher-looking skin and hydrating the skin goes a long way in helping your skin stay healthy. For that pink of glow, opt for the Estée Lauder Nutritious Vitality8™ Radiant Moisture Crème for it contains rich anti-oxidants in its Pomegranate Complex dedicated to super-energise the skin!
5. Detox your skin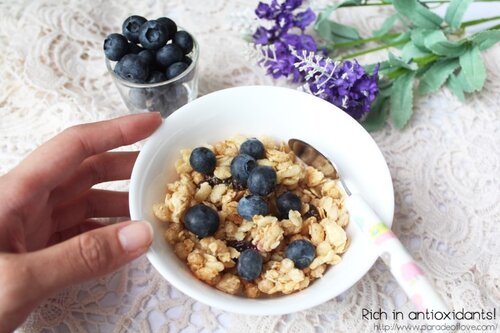 Our skin and body needs the necessary nutrients for us to achieve that natural, pink radiance. Berries are a huge source of anti-oxidants and are super nutritious for the skin. Try munching on fresh blueberries (with yoghurt or cereal) or throw some fruits into your water to get fruit-infused water. They help encourage skin regeneration and turnover, while fading dark spots. Alternatively, use the Estée Lauder Nutritious Vitality8™ Radiant Overnight Detox Concentrate after moisturiser at night. It removes toxins and helps purify the accumulated damage from pollution. Wake up to instantly radiant and clear skin the next morning!
6. Work your body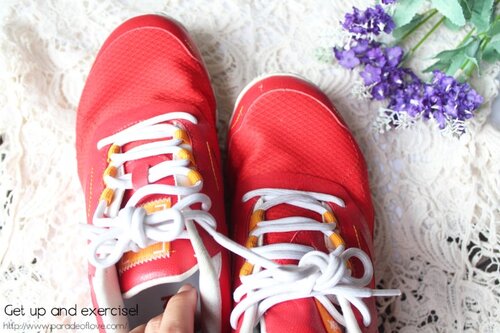 There are plenty of reasons to exercise and I'm pretty sure you will start to do so if you knew that working out contributes a host of beauty benefits other than keeping fit. When you exercise, your heart starts to pump faster to supply more oxygenated blood to your skin and nutrients that repair damage from the sun and environmental pollutants are also delivered to the skin too. These nutrients also rev up the skin's collagen production function, making skin appear younger and more radiant.
7. Sleep your way to natural glow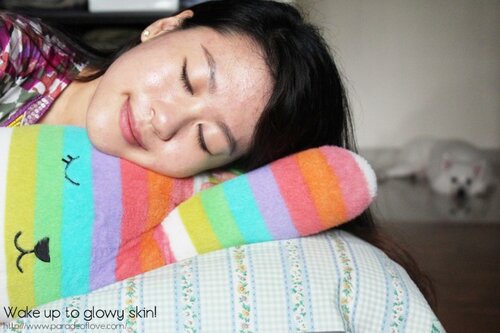 Sleep affects a person's physical and mental wellbeing. When you get enough quality sleep (6-8 hours a day), you are allowing your skin to begin the process of healing. Your skin starts to renew itself as new skin cells grow and replace the older. This process of repairing, restoring and rebalancing allows you to wake up to beautiful skin.
8. Fake it if you can't make it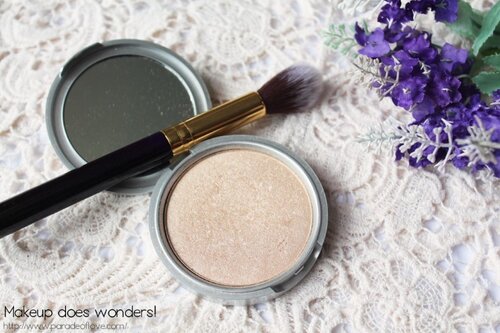 The fastest way to getting that "lit from within" glow is to fake it with makeup. As you already know, makeup does wonders. Use an illuminating base primer before you apply makeup for the dewy skin that the Koreans are famous for. A primer creates a smoother canvas for a flawless makeup application. Alternatively, use a face illuminator to highlight the high points of your face to reflect light for that instant glow!
Getting that pink glow of health requires constant effort and diligence. If you want to have healthy, natural and flawless skin, you need to eat right, sleep enough and pile up on your skincare! So, are you now on your way to achieving radiant skin?
Have more tips to share? Let us know in the comments below!