Come on, admit it, we all want to have glowy skin like the Hollywood stars we adore. Well, since we can't have a team of professionals with us (for obvious reasons) to ensure that our skin is flawless all the time, here are 8 ways you can get radiant skin at the comfort of your own home without burning a hole in your pocket.

--------------------------

1. Hydrate your skin with an overnight mask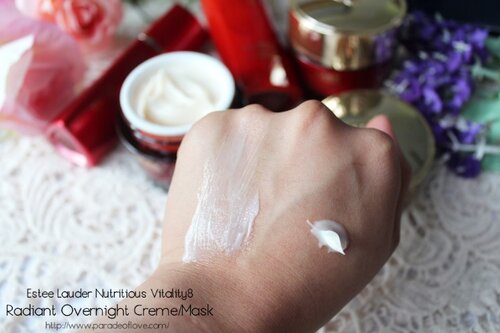 There can be no glow without hydration. Hydrating your skin builds the foundation towards achieving natural, glowy skin because water allows repairs of your skin cells, making your skin more resilient. The easiest way to get the radiant glow you want when you get out of bed? A leave-on overnight mask! An overnight mask like the Estée Lauder Nutritious Vitality8TM Night Radiant Overnight Crème/Mask replenishes the essential nutrients and intensely hydrates while you are sleeping for smooth and refreshed skin the next morning!