As we age, thinning hair becomes a concern. Despite that, there's no reason to panic or despair. With all the innovations we have right now, maintaining luscious locks even for those with naturally fine hair is attainable. I've been seeing a lot of options in the market ranging from novelty hair products like horse shampoo to hair treatments, but what interests me the most at the moment are unique hair-strengthening blowouts. So when PREP Luxe offered for me to experience their newly upgraded Mint & Egg Blowout, I was so excited.
This month, I went down to the salon to give it a try. Ahead, the results and my experience.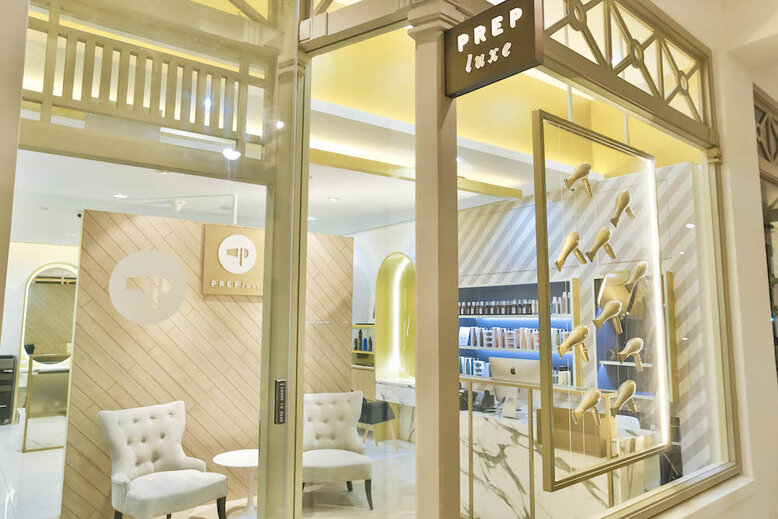 Even from afar, you can already tell that PREP Luxe is a lovely salon. Their distinctive window display featuring golden hairdryer pieces is very eye-catching and totally Instagrammable. Once you step in, you will be greeted with cosy and chic interiors with white and gold details. It's a great haven for relaxation, especially after a tiring working week. The location itself is convenient. It's at Capitol Piazza, where upscale boutiques and trendy restaurants are nearby — great for grabbing a bite after your appointment.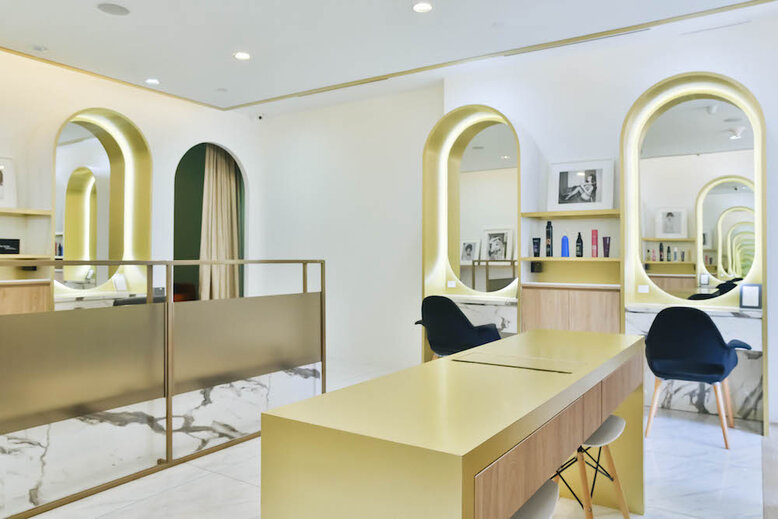 I was escorted to one of their comfy seats and was prepped for the Mint & Egg Blowout. First, they washed my hair using a 100 per cent natural purifying shampoo with nourishing essential oils and Pro-Vitamin B5. As I was getting my hair thoroughly cleaned, I can't help but notice the invigorating scent of this shampoo, which I later found out is made from the mix of mint, blackcurrant buds and lemongrass.
After the cleanse, they began treating my hair with their signature combination of Freedom Range Company Eggs (a.k.a. eggs laid by healthy and well-treated hens who run free in their spacious barn) and PREP Luxe's special custom-made hair oil. The mixing is done on the spot to ensure freshness. Awesome touch, right?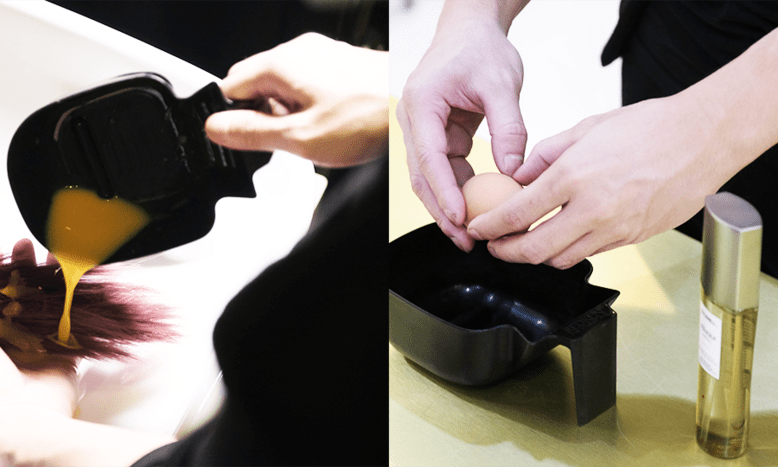 Unlike other strengthening treatments, this Egg Solution promises to give your hair a smooth and silky feel, which makes it a great complement to other hair services like perms and colouring. And don't be fooled by this seemingly simple procedure. According to PREP Luxe founder Jacqueline Chang, it took months to perfect this formula. "It took us a long time to figure out the right ratio of eggs to water and our very special custom-made hair oil for the best results and to ensure there is no smell of egg on your hair at any point during the one-hour blowout," she shares.
To test out the prowess of the Mint & Egg Blowout, I was treated to a new hair colour and got some relaxed beach waves. Oh, and did you know that PREP Luxe only uses GHD hair styling tools? The one they used to give me beach waves is the GHD Curling Tongs, which is the same model I use at home. So nice!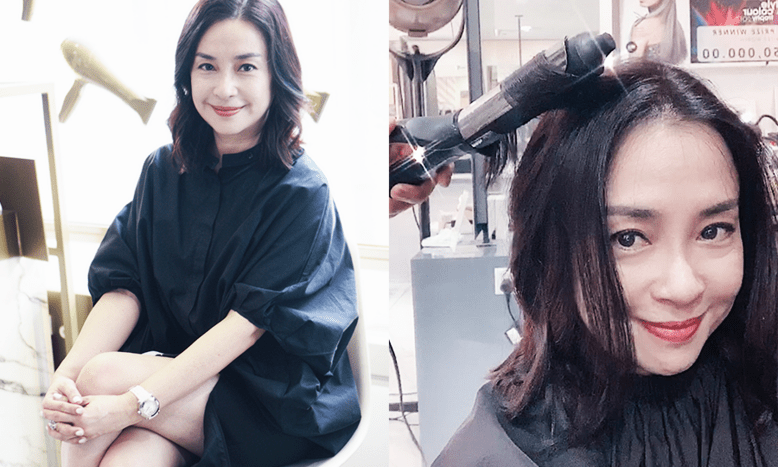 As for the shade, the salon hairstylists suggested I go for a burgundy brown hair colour to frame and emphasize my dark features. It's been some time since I last updated my look, so this is definitely a welcome change. And ta-dah, here's the result!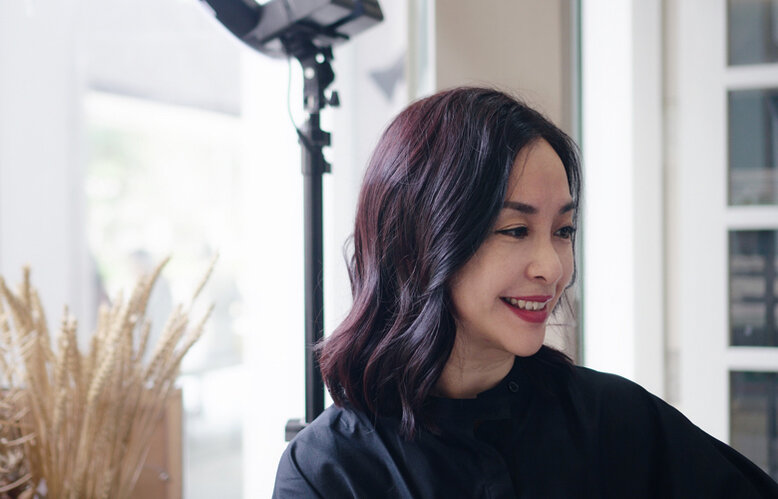 Overall, I really enjoyed my experience at PREP Luxe. Their Egg Solution was super refreshing for my scalp. I also liked how much it nourished my hair before the colouring and the blowout — no straw-like hair or whatsoever. Going here definitely lifted my spirits up and gave my hair the bounce it needs.
Explore more hair-related stories here.