This July, we're sharing stories of the friendships and sisterhoods behind businesses. These are the journey of people whose friendships have flourished into partnerships. They share the perks and perils of running a business venture with your closest friends.
Making friends is easy, but keeping friendships is hard to do. That's why when we enter adulthood, we find that our social circles slowly become smaller compared to what we had during college. Those friendships that stayed with us after all these years are the ones that we should treasure and celebrate. Because great friendships can achieve great things.
Clozette co-founders Kersie and Cheryl share how their friendship began and flourished through the years, including their transition to becoming business partners.
The Meeting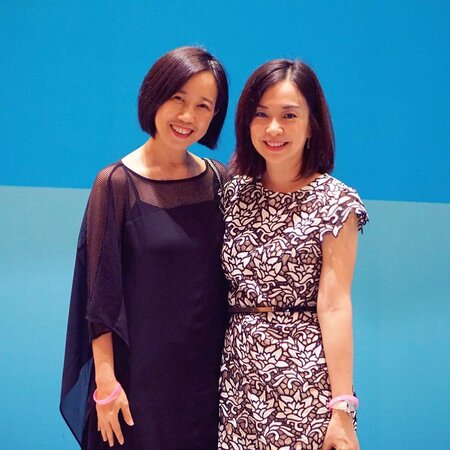 When asked how their friendship began, Kersie said, "We celebrated our 20 years of friendship this year (gosh, I can't believe it myself). ​We were among the first ones to join the Singapore division of an international media and events company back in 1997. As pioneers of the division, we worked closely together to set up processes for the company. Cheryl always covered business development and sales while I focused on content and programming.
Our work would bring us to places like San Francisco, Las Vegas, Shanghai and more. We worked well and had a lot of fun together; so naturally, we became very good friends. In our 20 years of friendship, we have been colleagues for about 14 years, including our current business, Clozette. We saw each other through our marriages, our first kids; we're pretty much like sisters."
Becoming Business Partners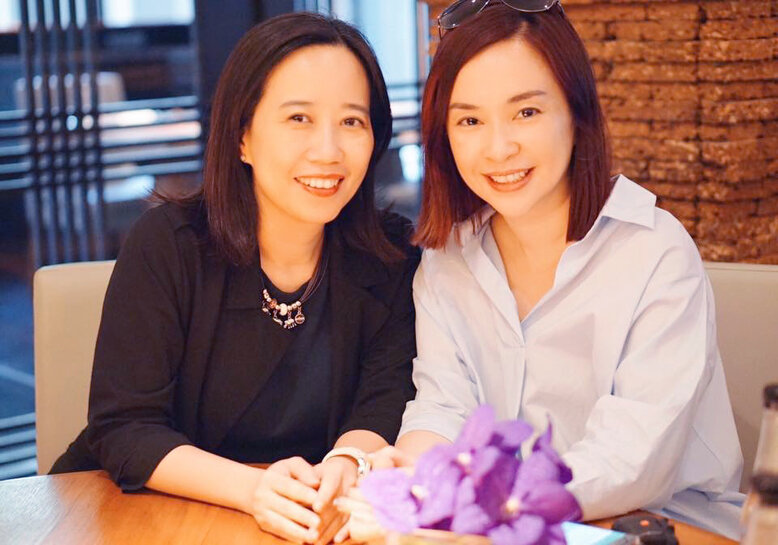 The idea of starting Clozette came up seven years ago, over dinner with a bunch of friends and ex-colleagues. "We shared a common passion for the digital media business and when we saw how social media was starting to change the landscape, we couldn't resist the opportunity to embark on this journey together, to create a new media experience that embraced this phenomenon, where the users are the new content creators and social is the new distribution," Kersie shared. And from there, Clozette began and became what it is today.
Of course, no endeavour is without challenges but for Kersie and Cheryl, these obstacles just made their friendship stronger. Cheryl said, "I love this quote I read online recently. It goes, 'Great relationships aren't great because they have no problems. They are great because both people care enough about the other person to find a way to make it work.'" Cheryl said that this is especially true when running a business where there numerous ups and downs. "I am so thankful we have each other to encourage and share the experience together."
Kersie added, "We've always had great respect for each other's strengths and we complement each other's weaknesses well, too. What's most important is we know how to manage our differences, and we do it with thoughtfulness and respect. ​I wouldn't have started a business with someone I couldn't have a difficult conversation with and I'm sure Cheryl feels the same way."
Friends, Business Partners and Sisters
Of course, we'd never skip asking the co-founders about their Clozette must-haves. For Cheryl, it's all about dresses, specially the classic little black dress for corporate functions. "Dresses are the best time-saving wardrobe must-haves as you don't have to spend time in the morning thinking how to match the top & bottom," she shared. Cheryl likes to accessorise her dresses with pearls, chunky necklaces and scarves. For Kersie, it's a sleek bomber jacket, good hair tools like a blower and irons and a tinted sunscreen.
We asked Kersie and Cheryl what their advice for each other would be as business partners, friends and sisters at heart. Kersie said, "I wish Cheryl would go to bed earlier instead of staying up until 3 or 4 AM working on proposals. We're not getting any younger and I feel sad that my partner's health gets compromised due to work." As for Cheryl, she shared that she wishes Kersie would be more confident in herself, saying, "I think she looks gorgeous but she doesn't think so and often gives herself a hard time."
It's so touching how much they care for each other very much; a sign of true friendship that everyone hopes to have.

Read more about inspiring women.