This July, we're sharing stories of the friendships and sisterhoods behind businesses. These are the journey of people whose friendships have flourished into partnerships. They share the perks and perils of running a business venture with your closest friends.
If you and your girlfriends find yourselves on an escapade in Malaysia, there is a 'female only' hostel located in the heart of George Town that makes backpacking feel luxurious and stylish. And behind this concept are high school friends turned business partners Rachel, Sujata, and Zoe of Queen's Hostel.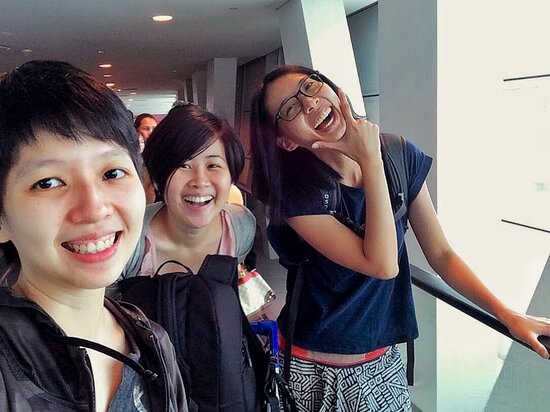 Zoe ventured into her own business in Hong Kong when the hostel boomed after two years, but we still got a hold of Rachel and Sujata to share their story of success. So keep on scrolling to learn more about their story.
Opposites do attract
"We met each other in high school and became good friends after graduation. I guess it's probably because we live close by. We have very different characters and thinking, but [it didn't matter] since we've been friends for 18 good years, and even our mothers are good friends now." Rachel shared.
Ideas, ideas, ideas
Their friendship flourished when the ideas for Queen's started to create a domino effect between the three of them, leading to a brilliant business concept.
Rachel said, "I must say that it wasn't [my and Sujata's] idea to start a hostel, it was Zoe's. But she didn't know how to do it so we came into the picture with the intention of helping her realise her dream. It was my idea to have a female hostel because I thought it would be cool and 'convenient' in many ways. When I went wild talking about the possibilities, Sujata came up with the idea of how the canopy bed can be [one of our main concepts]. But Zoe left Queen's after two years of launching the business."

Friends who do business together, grow stronger bonds forever
Having a business together can be quite exhausting, and can take a toll on a friendship when it comes to bonding and spending more good fun together. But that's not how things are with these ladies.
"Queen's has brought us closer, of course, [since] we know each other much better now. We wouldn't be meeting every week if it wasn't for Queen's!The business is four years old now; it's stable, so it's not like we have to meet every week but it has become a ritual, which we think it's good. I thank God for sending Sujata to my life. She's so patient that we never had to argue or fight. We are not only managing this place together, but we also travel together every single year."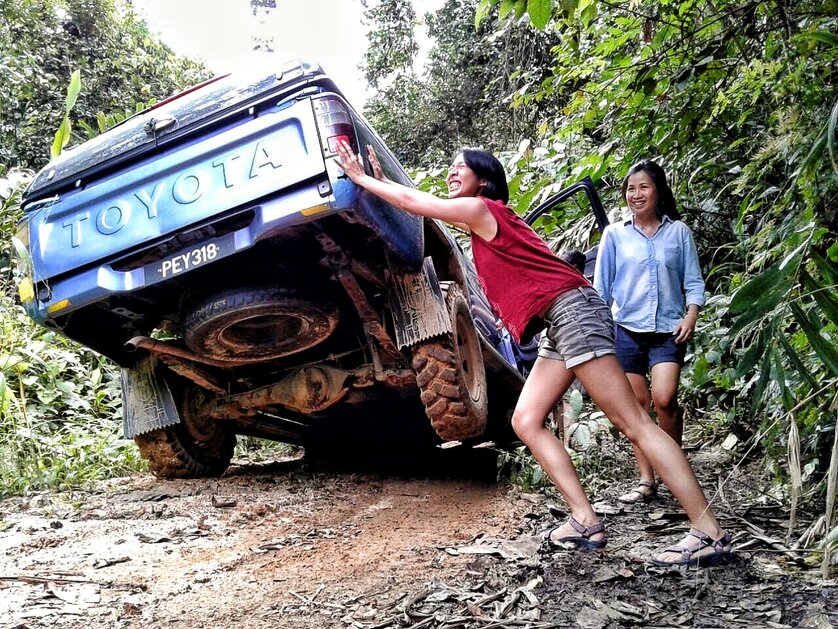 From Rachel to Sujata : sweet messages and knowing each other's must-haves
When asked about their message to each other when it comes to being friends and business partners, both ladies simply said, "Stay as you are... I love you!"
Moving on to must-haves, their 18 years of friendship really showed when Rachel took it upon herself to let us in the know of Sujata's essentials. She shared, "For Sujata, it would be dresses or jeans. And shades is a must — she has hundred pairs of them (Sujata is an optometrist, she can go on and on about the importance of protecting your eyes). For me, it would be the Easy Care [Long Sleeve Shirt] from UNIQLO. They can be casual, can be formal, and most importantly, they're wrinkle-free. And blazers from Topshop are must haves, too."
Get to know the friendship behind Hada Story, too!