Probiotic skincare? Before you raise your brow let us explain. You may be familiar with the term 'probiotics' in relation to gut health. Probiotics are good bacteria, typically found in the gut, whose job is to boost their numbers while simultaneously decreasing bad bacteria present all over the body. This balance is essential to maintaining our good health as we age.
So what does it do for our skin? Well, if you think about, our skin is actually covered in bacteria (they're mostly harmless, though!). With a good balance between good and bad bacteria on the skin comes healthy-looking skin. Since probiotics are adept in combating bacteria inside the body, they would also do a good job of fighting bacteria elsewhere. Probiotic skincare has strengthening and anti-ageing properties, with some
studies
showing that it can also help treat other conditions such as inflammatory ailments (eczema and rosacea) and other skin concerns (like dermatitis and sun damage).
Interested to know what probiotic skincare products are already available at your fingertips? Here's a quick round-up of the probiotic skincare, from face masks to moisturisers, that you should try out soon.
Yakult Beautien Brilliant ~The Cream~


Yakult might just be the most familiar name when it comes to probiotics. Known for their Lactobacillus drinks that promote gut health, they also have a lineup of probiotic skincare. Their bestseller?
~The Cream~
. The probiotics, one of which is lactic acid, work together with other hydrating ingredients to replenish the moisture in your skin, boosting its healthy appearance so you can walk around with confidence.
Bare for Bare Probiotics Face Masks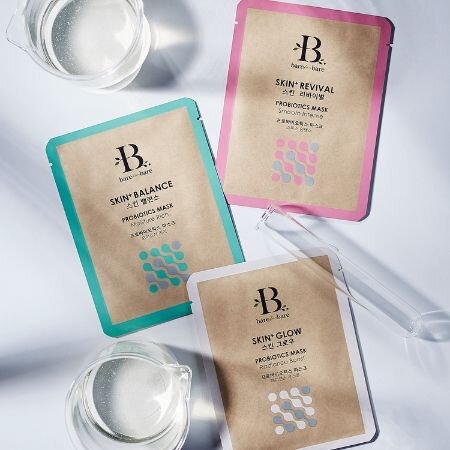 Pamper your skin with some TLC from the
Bare for Bare Probiotics Face Masks
after a long day. Your skin will soak up all its probiotic goodness as you kick back and relax on your couch watching the latest Netflix film. They come in three variants: one for intense smoothening of fine lines, one rich moisturising mask to hydrate and nourish your skin, and a radiance mask to help you achieve that youthful glow.
Biossance Squalane + Probiotic Gel Moisturiser




We recently reviewed their
Squalane + Omega Repair Cream
but did you know that Biossance also has a well-loved gel moisturiser with probiotics in it? The
Biossance Squalane + Probiotic Gel Moisturiser
(SGD76/~USD55.72, 50ml) is a weightless, ultra-hydrating moisturiser that calms skin redness and reduces the appearances of pores while providing your skin with hydration. The combination of squalane and probiotic (lactococcus ferment lysate) will leave your skin looking young and radiant, as lactococcus ferment lysate is shown to improve your skin clarity while minimising redness and irritation.
TULA The Cult Classic Purifying Face Cleanser


TULA is a popular probiotic skincare brand in the US that offers a wide assortment of probiotic-based products. One of their best-selling products is their
Purifying Face Cleanser
(USD28, 200ml), which has lactic acid that naturally cleanses and exfoliates to reveal healthy, radiant-looking skin. It also contains chicory root, a natural anti-inflammatory prebiotic that helps boost your skin's firmness, as well as other probiotics that hydrate and lock in skin's moisture.
Allies of Skin Molecular Saviour Probiotics Repair Mist




Probiotics don't only have to be introduced to your skin at the start and end of your day. Refresh your skin with the
Allies of Skin Probiotics Repair Mist
(SGD55/~USD40.31, 60ml), which has an alcohol-free aloe and rosewater base mixed with a blend of probiotics and antioxidants which Lactobacillus Ferment, Niacinamide, and acai berry. It was clinically tested and proven to reduce acne lesions by 42.7 per cent in 28 days. If you're looking for a booster to your skin's reparative capabilities, do give this repair mist some consideration.
Have sensitive skin? Here are some need-to-know tips from a skin professional.