(cover photo from Katwinvasion)

One of the worst things you can do to your skin isn't by forgetting to cleanse, or moisturise, or not use a silk pillowcase while you sleep; it's by neglecting to protect it with a good SPF lotion. In case you hadn't heard, constant exposure to the sun's deadly UV rays can cause skin cancer, dryness, dark spots, and premature wrinkles (yikes!).
So in our tropical weather, where the sun rarely hides behind the clouds, sunscreen is crucial. It will make sure your skin doesn't get damaged, with others even having extra benefits such as hydrating and brightening up your complexions.
But if you're worried that sunscreen might break you out or cause irritation, don't be! Below are our favourite sunscreens that will protect your skin all day long, and are perfect for
all
skin types!
--------------------------
Bioré UV Bright Face Milk SPF 50+++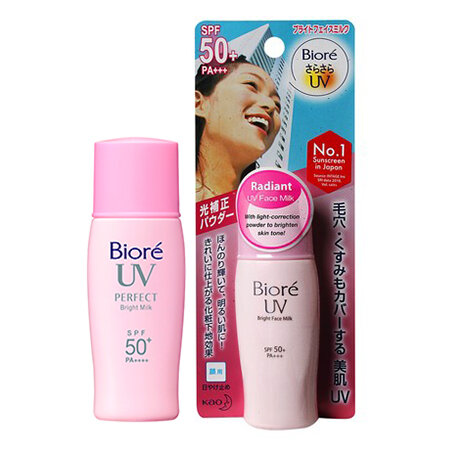 A sunscreen that can double up as a foundation primer? Yes, please! This sunscreen, or "face milk," from
Bioré
mattifies, evens out, and protects your skin. And while it may give a strong white cast after initial application, don't worry, it'll adapt to your skin colour in a few minutes!
Kiehl's Ultra Light Daily UV Defense
Soothe and calm your complexion while protecting it from harmful UV rays with
Kiehl's Ultra Light Daily UV Defense
. This oil-free, fragrance-free, colourant-free, and non-comedogenic sunblock is formulated with vitamin E and a unique blend of soothing oils that will nourish your skin while you're out and about!
VMV Hypoallergenics Face Cover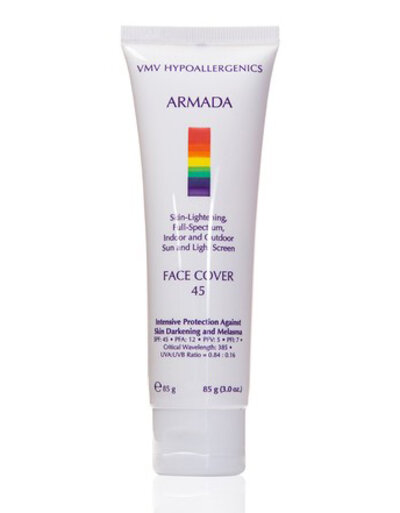 If you're the type who's allergic to practically every sunscreen out in the market, then give this one from
VMV Hypoallergenics
a go! It's specially formulated for those with sensitive skin so you can be sure that you won't break out or get a reaction while protecting your face; and it comes in SPF 30 to 70 so you can choose what level of protection you want!
Crème Simon Daily UV Protector SPF 50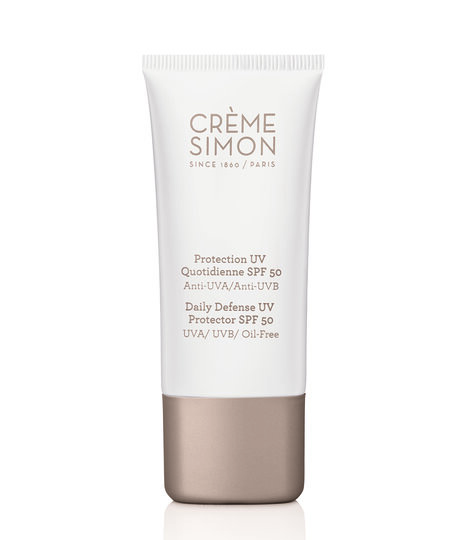 You got to love hybrid products – this sunscreen from
Crème Simon
doubles up as a face primer too as its mattifying-yet-moisturising texture won't leave you with a white cast, and its lightweight and oil-free formula will brighten up your skin for a fairer and more radiant look!
Nuxe Daily UV Protector SPF 30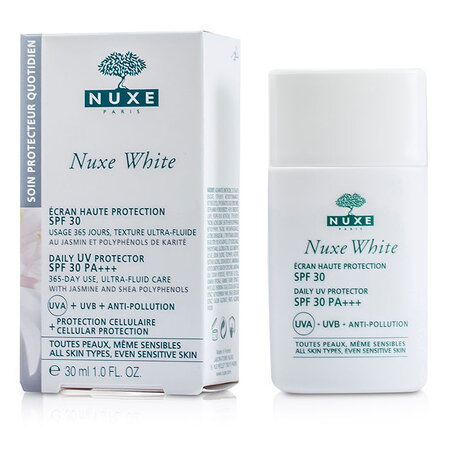 Formulated with anti-pollution ingredients that prevents the appearance of wrinkles and spots, this non-sticky sunblock from
Nuxe
won't leave a white cast on your skin, but will lighten up your dark spots over time for a clearer, brighter, and healthier complexion!
--------------------------
What are you favourite sunscreens? Share your picks with us in the comment section below!