One of the things beauty addicts love to achieve is a glamorous makeup look done in as little time as possible. Let's face it, not all of us can take our sweet time getting ready, right?
For this Valentine's Day, we want our beauty routines sweet and short. So if you don't want to take forever to go out with your special someone, keep reading below for the 5 makeup looks you can choose from and how to do them in just under 30 minutes!
--------------------------
Soft and Natural
(photo from AnastasiaLove)
To start off, get your foundation and moisturiser in one by using a tinted moisturiser with SPF to even out your skin tone and protect it. Powder your face to set the base, and brush on a tinted brow gel on your eyebrows to groom them and add definition.
Run a few coats of mascara on your upper and lower lashline, apply your favourite lipstick on your lips and cheeks, and you are done!

English Rose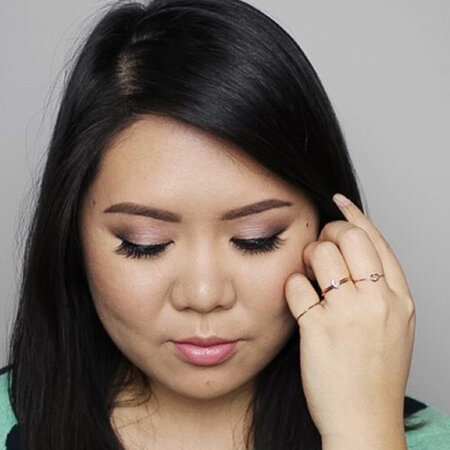 (photo from KireiMakeup)
The key to perfecting this makeup look is by prepping your skin well. Moisturise, protect, and refine your skin before applying your natural-finish foundation. To frame your face, lightly draw hair-like strokes with your eyebrow pencil and brush them upwards to make them look realistic!
Next, apply a rosy blush on the apples of your cheeks, the tip of your nose, and on your lids for that extra flushed look. Lastly, define your eyes with curled lashes and a volumising mascara, plus a peachy-rose lip!
All About Mauve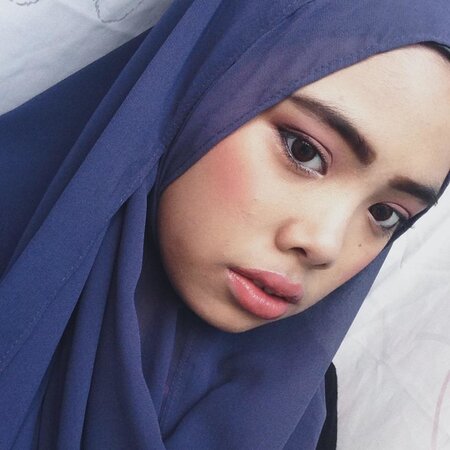 (photo from HidayahAzhar)
Meet red's softer, pinker counterpart! To create the perfect mauve makeup look, make sure you have a flawless base by opting for a medium-full coverage foundation. Conceal any dark circles and spots, and lightly fill in your brows for a soft, defined look.
Take a pinky-purple eyeshadow and lightly apply it all over your lids, with a warm brown as your crease colour! Make your eyes pop some more by lining the top lashline with some brown eyeliner and layering your mascara. And to complete the look, take a mauve lipstick as your lippie and blush, blend it really well, and that's it!

Pop of Colour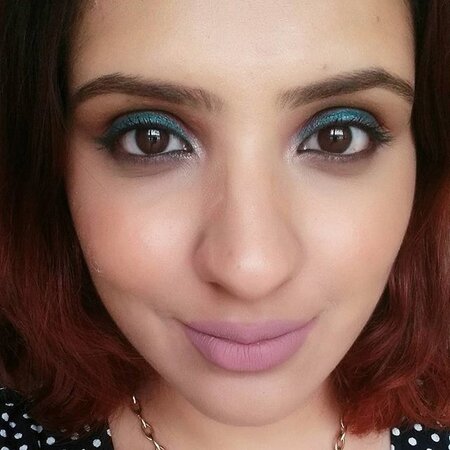 (photo from Perinsidhu)
Make your eyes stand out on Valentine's Day by applying a bright green on your lids, blending it in with a shimmery brown for a fun take on a smokey eye! Curl your lashes and apply coats of mascara on both your top and lower lashline and buff on your base with your fingers for a more skin-like finish.
Instead of going for a bright or red lip, opt for a nude blush and lipstick to make your peepers stand out even more!

Radiant and Dewy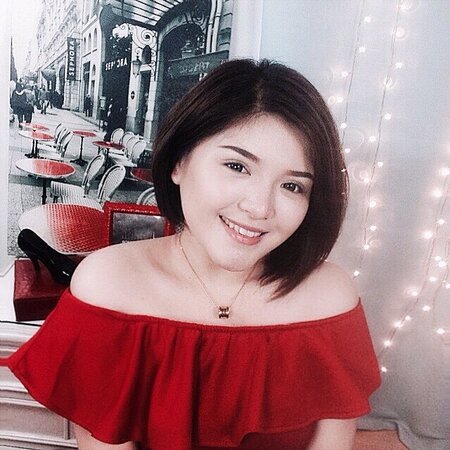 (photo from ShebbyChic)
Just like the English Rose look, this one requires excellently prepped skin. Remember to hydrate, hydrate, and hydrate so that your glowy foundation glides over smoothly! Take a shimmery eyeshadow to make your eyes look awake and bright, and lightly fill in your brows to make them look thicker so that they properly frame your face.
Highlight your cheekbones, the tip of your nose, your cupid's bow, and your brow bone, and dust on some glowy blush for extra radiance! Finish off your look with fluttery lashes and a hydrating lipstick, and you're set to enjoy your date!
--------------------------
Which MOTD are you rocking on Valentine's Day? Let us know in the comment box below!