Feeling bittersweet about the year coming to an end? Us, too. As we welcome the whirlwind holiday season, we can't help but experience a hit of nostalgia. We start to reflect on the things we did, the things we didn't do, and the things we wish we did better.
So before 2017 comes to a close, we share six worthy resolutions you should really consider committing to in your personal journey. P.S. You might just walk away with some of our featured picks below!


Try out a new look




We're a
community
who loves dressing up, so it only makes sense that our first New Year's resolution would be a sartorial one. This season, if you ever feel unmotivated to dress up,
Pomelo's
2017 Holiday Collection
is your sweet escape.
Aptly themed 'Sweet Escape', the special 50-piece capsule collection is all sorts of feminine glamour in pastel shades, jewel tones, and satin and velvet fabrics. Our picks? The Cupid Cropped Top and matching Shorts, Velvet Surplice Flounce Sleeve Bodysuit and Tie Ankle Crop Trousers!
Health first




Because what could be more important than your health? But we get it. Staying active aside, eating healthy can get boring and bland — but it doesn't have to be this way. Sometimes, it's about being more conscientious when it comes to choosing your meals on the menu.
Most of the time, it's just one teaspoonful of healthy goodness.
HIC's
all-natural powder blends
are created with a high concentration of body-lovin' ingredients to help you achieve your daily nutrients. Simply add your HIC powder blend
into your breakfast bowls or use it as
seasoning
for your savoury dishes
.
Practice mindfulness




Your mental health is just as vital as your physical health. Make it your goal to practice mindfulness for a more balanced life. Be more self-aware.
Be kinder, breathe deeper and allow yourself to experience the now.
The Mindful Company's reminder cuffs
are stylish, delicate accessories printed with simple yet meaningful mantras. From 'Laugh often' to 'Warrior', wear your reminder on your wrist and embrace the art of mindfulness.
Skincare is self-care




Sure, self-care goes beyond taking care of our physical appearances. But there's no denying that skincare is a part of self-care, too. Skincare goes skin-deep, that's why we only want the best for our skin.
The
SK-II Facial Treatment Essence
has amassed a massive cult following since its inception over 35 years ago. It's a class of its own, a beauty icon designed to deliver crystal clear skin thanks to its famed proprietary ingredient: the PITERA. For the festive season, the iconic bottle is spruced up with three Change Destiny mantras across an all-white background to celebrate inner wellbeing and empowerment. They're calling it
#YourStatementYourBottle
.
Our hair deserves better




Oftentimes, we take care of our skin more than our tresses. We say it's time we take our crowning glory seriously! Add some natural punch — minus the harsh chemicals — to your daily ritual with
O&M Maintain The Mane shampoo and conditioner
. This duo is made with natural extracts such as Evening primrose oil, Macadamia seed oil and Banksia flower to hydrate and protect your hair.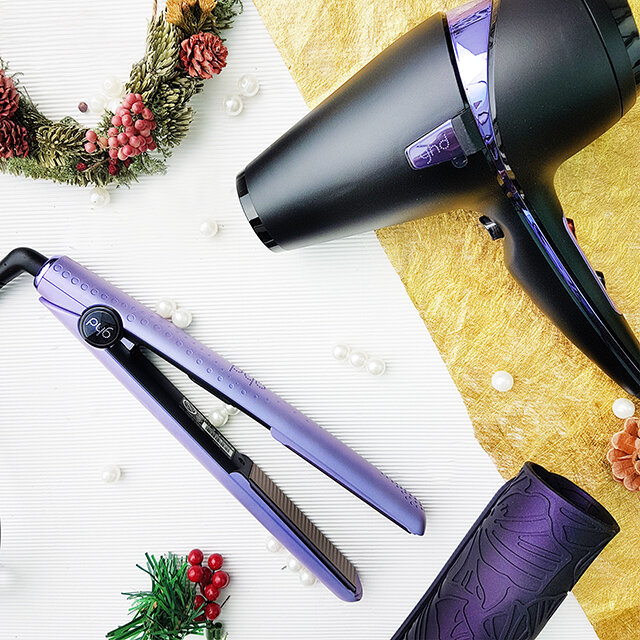 When it comes to styling tools, you just need one that can do it all. The
ghd V gold styler
is great for straightening, curls and waves on all hair types. Bonus: its automatic sleep mode is activated if the styler isn't used for 30 minutes — it's a godsend for the forgetful mind!
Don't forget to indulge




Amidst it all, we urge you to always remember to pamper yourself — and we know just the perfect way to do it. We have in mind a sumptuous at-home spa treatment, and where else to find the best in body care than
Crabtree & Evelyn
?
The
White Cardamom Body Duo
features a body scrub and body cream, doused with the indulging scent of mimosa and mulled cardamom spice essence to warm the mind and body. Sweet!
Want to win products from all featured brands above? Check out our ongoing #MyHolidayClozette giveaway here!