THEFACESHOP's T.O.P GIRL is a yearly affair and the one competition that everyone has their eyes on. The competition is based on the objective of reaching out to consumers in an exciting way through a "beauty audition" and to select a country representative model for THEFACESHOP.
So what does T.O.P. GIRL stand for? T.O.P. which stands for Talented, Open minded, and Passionate are the qualifying conditions that the brand is looking for in the representative model for THEFACESHOP. So after a long process of applications, selections, and voting, THEFACESHOP Singapore is now proud to reveal the winner of their T.O.P GIRL 2014!
Congratulations to
Rachel Ling
for winning the title of THEFACESHOP Singapore T.O.P GIRL 2014!
Rachel will walk away with a 1 year ambassadorial contract with THEFACESHOP Singapore, USD$5,000, a sponsored trip to Korea, THEFACESHOP hampers, and prizes from Official Prize Sponsors: Shangri-La Hotel, Guy Laroche Watches, and Hic'Juice.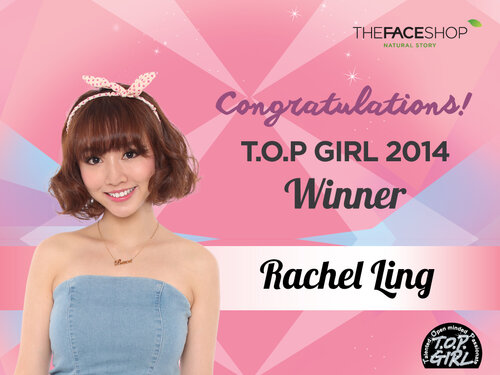 Read on to take peek at the T.O.P Girl 2014 selection process >>
In order to be the T.O.P Girl 2014, applicants had to be screened to ensure they met the following requirements:
Talented
A girl that's not only beautiful on the outside, but also talented in her own unique way inside.
A girl who can carry the title of the natural beauty brand and be the cosmetic model of THEFACESHOP.
A girl who is committed and passionate in the things she does and has a mesmerizing character.
Recruitment period began on September 2014, and all the applicants were put through a process of interviews and product demonstrations to see how well they would be able to serve as an ambassador for THEFACESHOP.
Watch the video below to see a behind-the-scenes look at the selection process to find the 25 finalists.
Once the 25 finalists were selected,THEFACESHOP then selected their 10 finalists that were put through for the public to vote.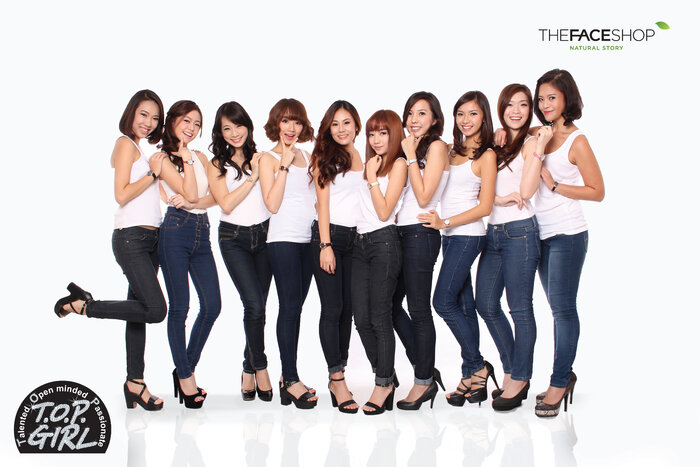 Click here to get to know the Top 10 finalists for T.O.P Girl 2014.

The top 10 girls were then treated to a makeover and a special runway photoshoot thanks to the following sponsors:
Official Clothes Sponsor: JRunway (ジェイランウェイ)
Official Timepiece: Guy Laroche Watches, Singapore
Official Hair: Doorstep Beauty & Dorcas Yhj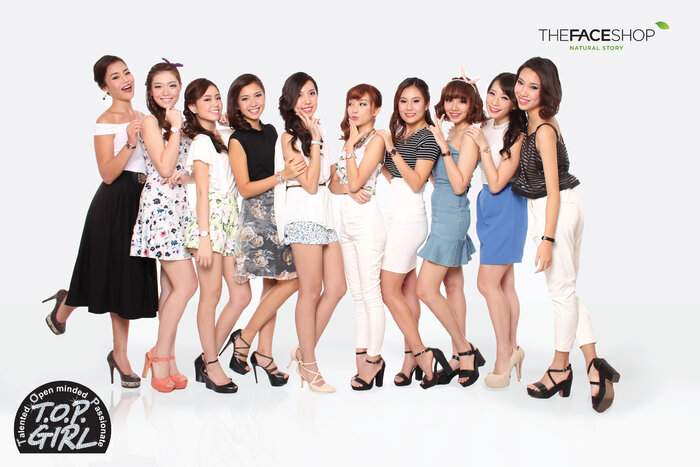 Watch the video below for a behind-the-scenes look at the photoshoot of the top 10 finalists.
And finally, after a week of voting on THEFACESHOP Singapore's Facebook page, the following winners were selected!
Congratulations, girls!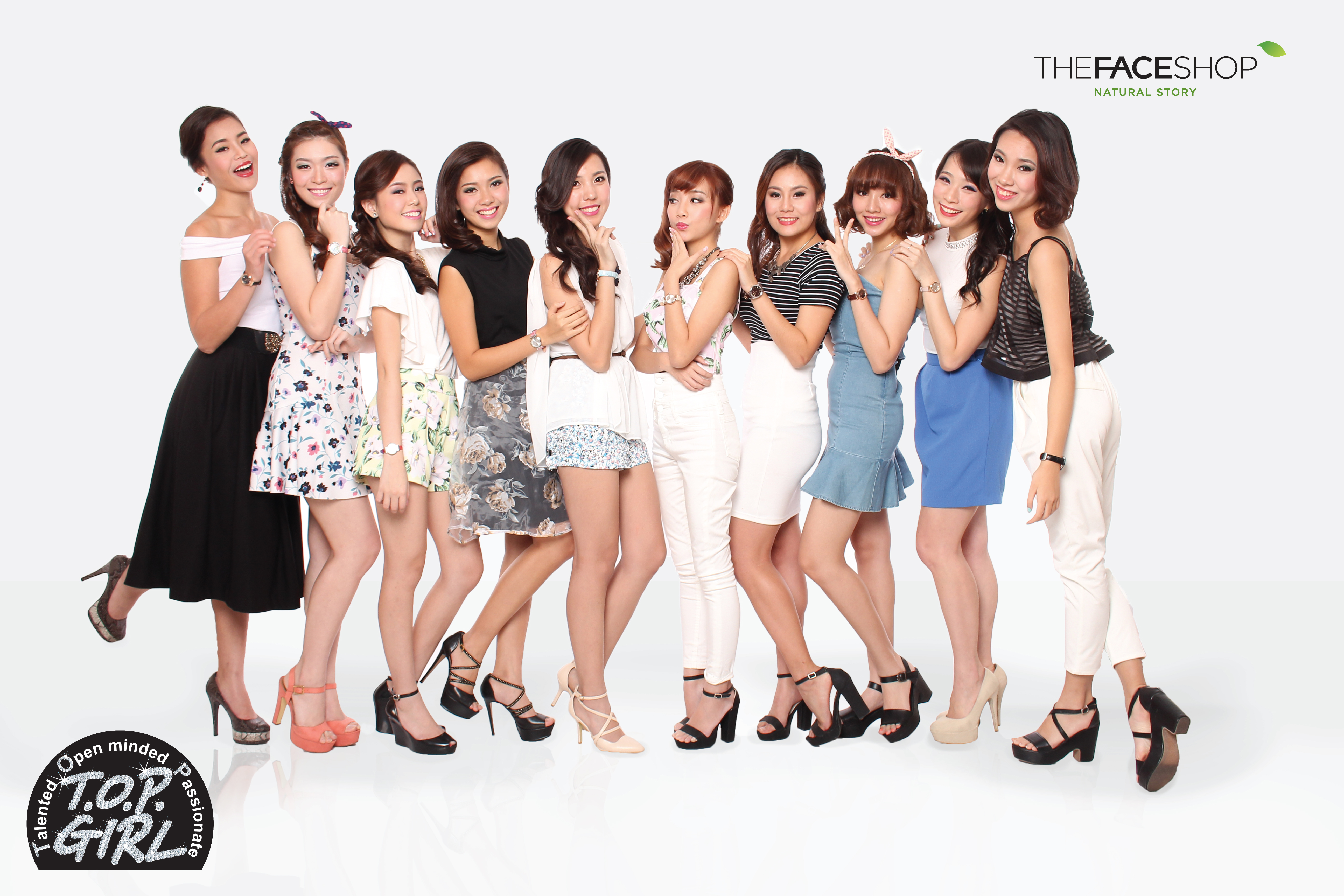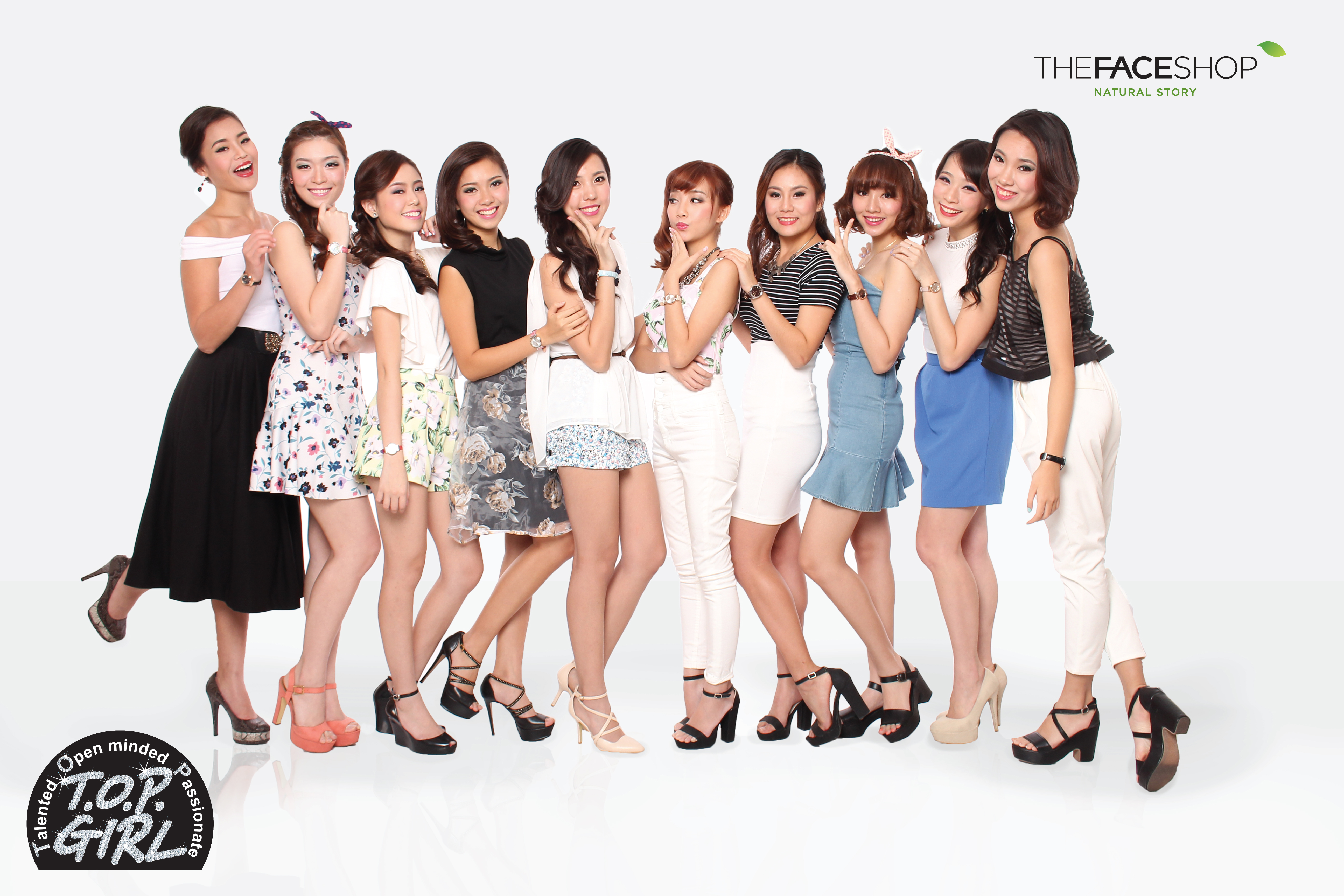 Click here for more T.O.P Girl 2014 photos from THEFACESHOP's Facebook page