In line with its 25th anniversary, we recently talked about the hits and misses of pop-culture favourite Friends. One of our highlights included the ladies of the bunch owning their careers while looking fabulous as they do so and Jennifer Aniston's Rachel Green definitely served the biggest inspirational arc on this aspect. Her character transformed from a helpless daddy's girl to becoming independent as a Central Perk waitress and eventually climbing her way up the ladder into becoming a fashion executive at none other than Ralph Lauren without being any less stylish than she already is. The show even featured a cameo from the man behind the label himself on the show's sixth season.
So, much to the glee of Friends fanatics all over the world, the announcement of Ralph Lauren's Friends-inspired workwear collection immediately trended among fashion enthusiasts and pop-culture addicts alike. Aside from sporting looks similar to Rachel Green, their campaign photos also showcased covetable looks in reference to the rest of the gang's most memorable outfits. Check out which pieces caught our attention the most below.
Pleated Wool-Blend Mini Skirt
What's the '90s without a plaid skirt? Taking out of Clueless' Cher's book, Rachel was also seen sporting a lot of plaid bottoms through the show's run. So who can really skip out on this classic piece? Match it with your favourite turtleneck or a snazzy pair of boots to really channel that cool-girl vibe.
Satin Shirtdress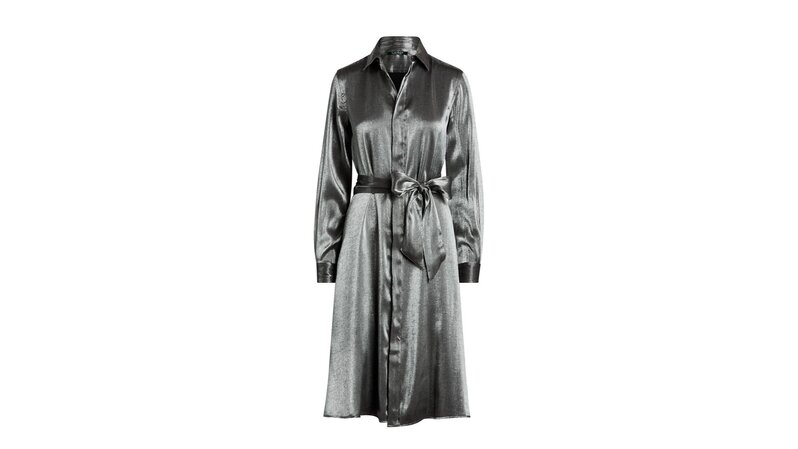 If Monica's more your style icon, this gunmetal satin shirt dress is a wardrobe addition you wouldn't want to miss. Reminiscent of her comfy-chic silhouette in the early parts of the series, the addition of a cinching belt and point-collars makes for elegant touches that elevate how you style your usual workwear.


Glen Plaid Wool-Blend Blazer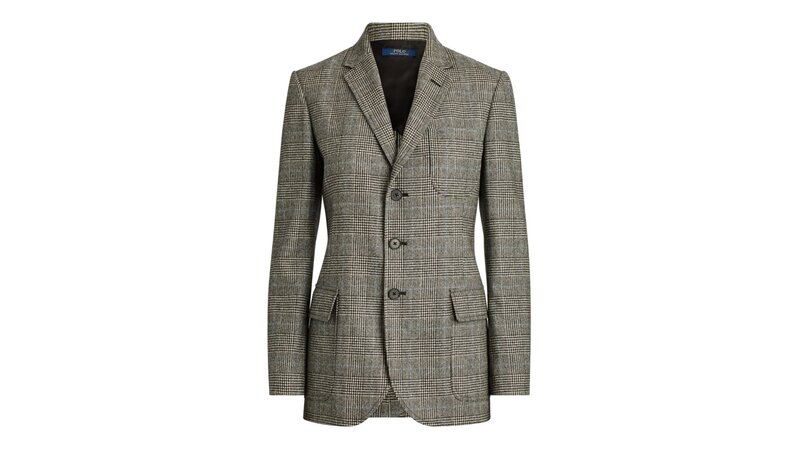 More plaid, indeed! Mixing the charm of the '90s with the growth of androgynous trends in today's scene, the classic single-breasted silhouette of this piece takes after menswear elements that complement today's preference for gender-neutral cuts. Still, the shape perfectly hugs the feminine figure down to the curves of the hips for a flattering overall effect.
Pleated Georgette Skirt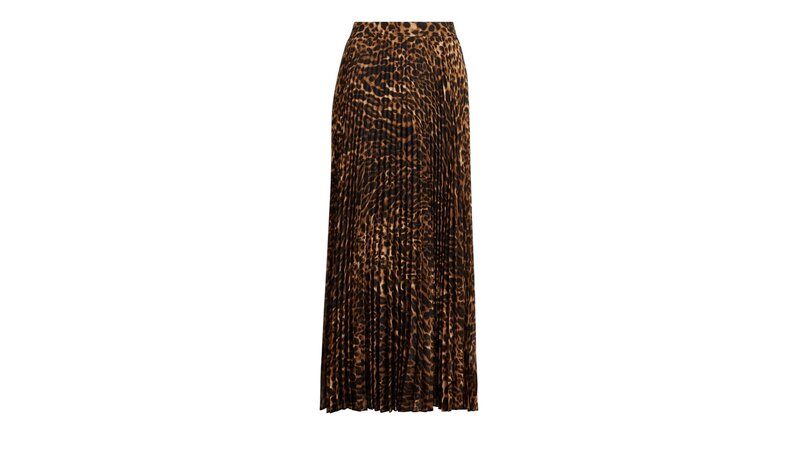 Phoebe's boho-chic aesthetic is consistently iconic throughout the entire series, providing contrast over Rachel's preppy casual looks and Monica's typically structured ensembles. So how can we skip over a piece that channels Ms. Buffay's signature style? Capture Phoebe's bold and eccentrically charming spirit in this pleated maxi skirt that makes for a good statement piece no matter what you pair it with.
Reversible Leather Large Bellport Tote

Remember how much Joey loved the 'man-bag' Rachel lent him from work? Well, who could blame him when everyone can attest as to how spacious — and stylish — totes can definitely change the way you go about your day. While this is not an actual replica of Joey's preferred arm candy, the Bellport tote definitely gets functionality on point with its structure, space, and versatility. Plus, it can even be reversed to show its suede interior without losing its shape. Cool, right?
(Cover photo from: ralphlauren.com)
More pop-culture inspired fashion tips and ideas here.