Ramadan is a time for prayer and spirituality. But it's also a time where it reminds our Muslim friends and family to live their lives in a more mindful manner. So making sure that you're ready for all the work, errands and gatherings you'll be doing is still of high importance — literally and sartorially. And did we mention that Ramadan falls under the bright and sunny summer season? The perfect time for a wardrobe update, if you ask us. So for your style needs between
suhoor
and
iftar
, here are some trends for inspiration.
A printed hijab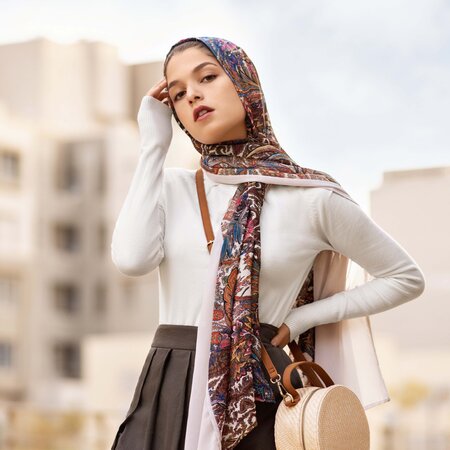 It's the season to explore prints, patterns and hues. So if you haven't tried it before, now is the perfect time to try donning a printed hijab. When paired with a neutral outfit, it becomes a piece that lightens up and elevates the look. But before you set out to the world wearing your new hijab, make sure what's underneath stays fresh despite the heat during the season.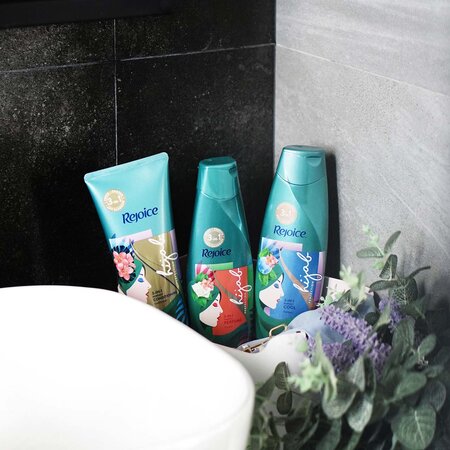 The Rejoice Hijab Perfection series is great for this because it cleans the scalp thoroughly and gently without getting greasy or causing heaviness on the hair. It's also been clinically proven to give a superior cool feeling on the scalp from the time you wash your hair until after the last prayer of the day — even when you wear a hijab under sweltering heat.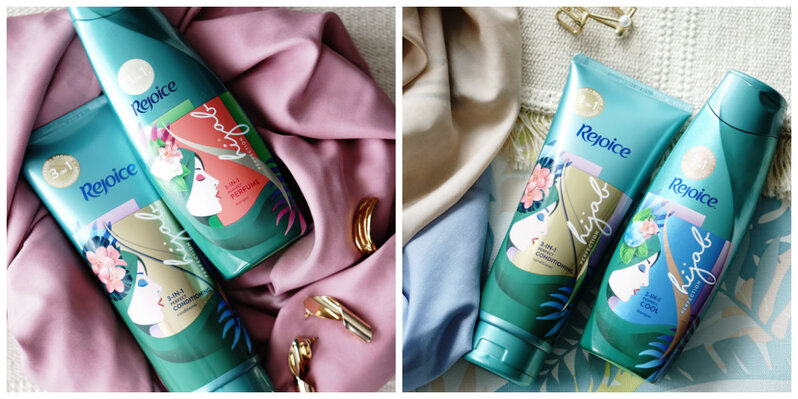 The series' formula is also nourishing enough that it helps stop split ends from forming even though the hair is tucked under a hijab all day. It comes in two variants,
3-in-1 Perfect Cool
and
3-in-1 Perfect Perfume
, that are great depending on your need and mood. Perfect Cool has a menthol, fresh mountain breeze scent that will help keep you energised all day long. Meanwhile, Perfect Perfume comes in the scent of Kasturi flowers that are significant to Muslims, especially during the time of fasting.
There's also the
3-in-1 Perfect Conditioning Conditioner
to give your tresses extra care. And did we mention it looks just as stylish as the trends this season with its new packaging?
A pastel-coloured suit
Nothing's sleeker than a well-tailored suit. Well, maybe one in a pastel colour. This is the best of both worlds because it merges the sleekness of a classic and the playfulness of a hue. Pink has been a go-to colour for suits for a while, so we say play it up a bit by going a cooler route instead. Think mint and periwinkle!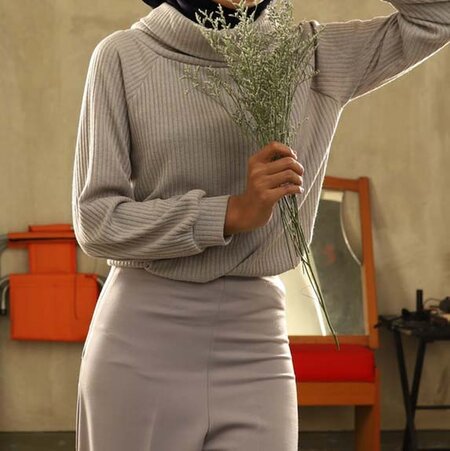 High-waisted everything
From skirts to trousers, high-waisted is the way to go. It lifts your silhouette up, making your figure look more slender. Opt for a pencil cut if you're feeling for a streamlined look or go for a wide-legged one for a bohemian take.
Go for kimono
There's a certain elegance lent by the kimono no matter if it's the traditional one or the modern take to it. So a piece... or two will definitely be a valuable addition to your wardrobe. To go with the season, we say pick ones with loud prints.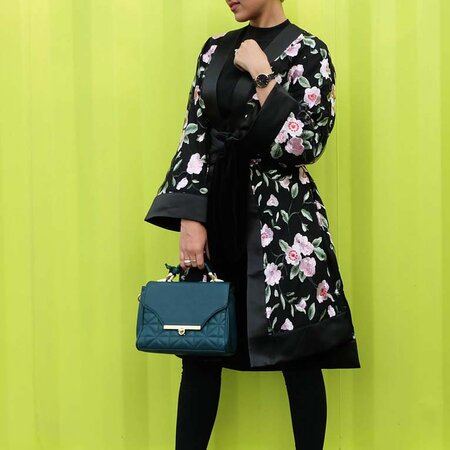 Lounge in loud PJs
The pajama trend is here to stay. And if you've been hesitant to try it when it first came out, now's the time to finally jump in. Make like Hollywood celebrities and local influencers who go about looking casually chic in their sleek PJs. To make it look more appropriate for going out, choose one that has a bold print or veer away from those that look conventionally like sleepwear and you're good to go.
No matter your styling picks, make sure what's underneath is just as sleek. Buy the Rejoice Hijab Perfection series at your nearest Mydin store nationwide.