We have had stories about hits and misses in the beauty industry when it comes to inclusivity. And of course, each issue trumps one over the other, including this new 'controversy' MAC Cosmetics have found themselves embroiled in.
With the beauty brand's tagline "All Ages, All Races, All Sexes", it's no surprise that scrutiny as to whether or not they are committing to it is always on the table. This is why a post from their Middle East leg about a makeup look for Suhoor, a practice a during Ramadan where Muslims eat pre-dawn before their daily fast, immediately caught people's attention.
A lot of people criticised the act as something that is 'impractical' as the activity is done between 2 and 4AM
, even going as far as telling the brand to 'get their facts right'.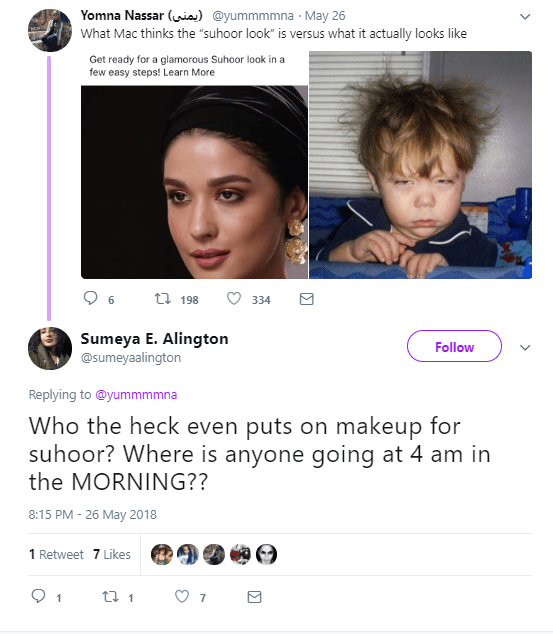 However, some came to MAC's defence saying that since Ramadan is a worldwide happening for all Muslims, the time for Suhoor can vary depending on which side of the globe you're in. In fact, many pointed out that in Dubai, Suhoor occurs at 9PM, with people going out and celebrating after. This, they said, makes wearing a full face of makeup and wearing your best and most glamorous clothes actually make sense.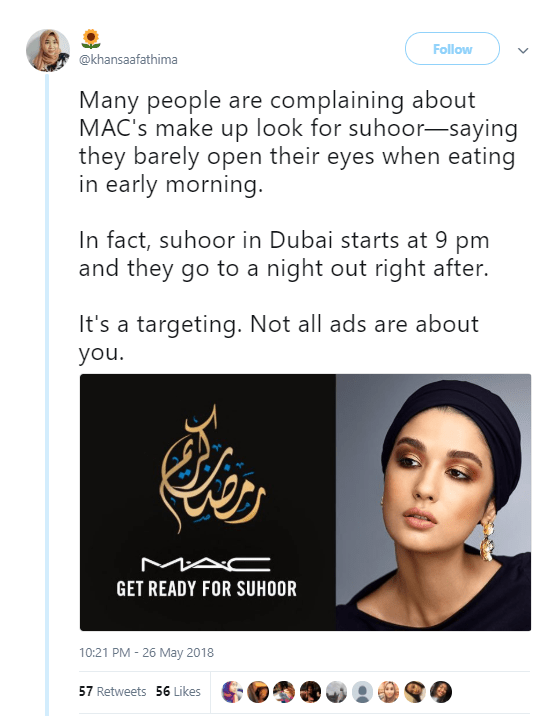 Given this, it's great that people are becoming more aware of sensitivities when it comes to race, culture and even gender. The outspoken nature of this generation has paved the way for revolutionising the diversity not just in the beauty and fashion industries but also in different aspects of our lifestyle.
However, this is one example of how far the 'snowflake culture', a term referring to the oversensitive and easily offended people usually on social media, can go. There seems to be a trend in some people who always find something to scrutinise and are overly righteous without regard for other aspects of or facts about the situation, and it reverses the progress we are making as a diverse and inclusive society.
It is one thing to call out something that is overreaching and overly harmful towards someone and another to just be too introspective and spout your opinion on things without regard that maybe, in another part of the globe, the thing you are calling out is beneficial and actually makes sense.
(Cover photo from: @maccosmeticsmiddleeast)