(cover photo from awfullyamanda)

While we are not quite at the level of Morticia Addams, we definitely have a thing or two for chic black looks. The colour, or rather the presence of it, makes us feel and look strong and empowered. Try as we might to embrace lighter hues, we can't help returning to the safety net of black.
But if you're looking for fresh new ways to wear black, here are a few ideas as inspired by our Community, because we'll wear black until they invent something darker!
--------------------------
Go For Two-Toned Looks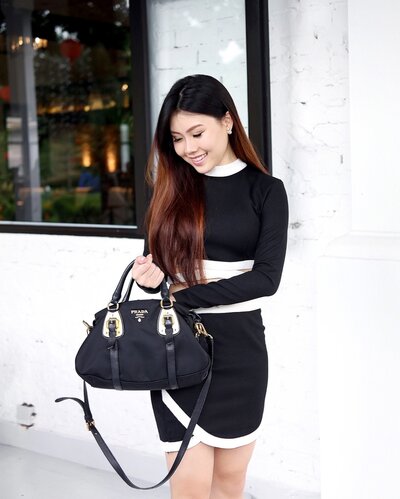 (photo from sherbabes)
Swap the predictability of a little black dress with a two-piece set and bring more interest to the look with white accent trimming.
Play With Textures
(photo from Everestsays)
Mixing different fabrics or textures bring a dash of flow and dimension to a look, drawing the eyes to subtle details that makes the outfit interesting. Throw in some sparkly footwear to complete the outfit!
Layer & Flow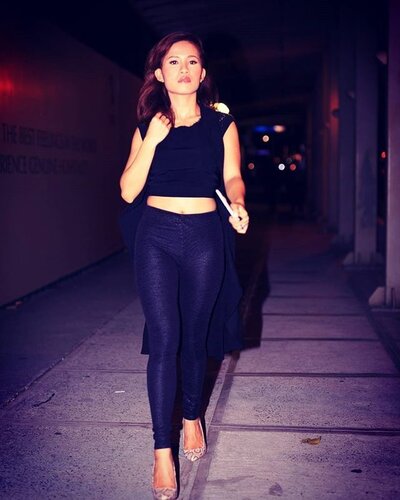 (photo from alexlapa)
Strut out in confidence in this outfit that takes you from the work place to a great night out. Layering a long line black vest over a fitted silhouette oozes sexy confidence.
Play With Shapes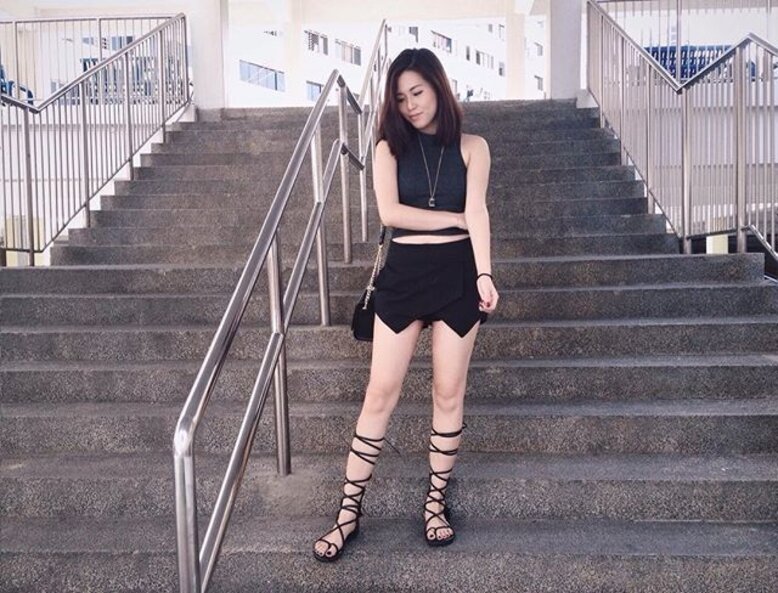 (photo from Guesswai)
Since there are no colours to mix-and-match, then your best bet would be to play with geometric shapes. For example, the angular edges of the shorts of this OOTD mirror the triangular cutouts of the lace up sandals!
Go Sports Luxe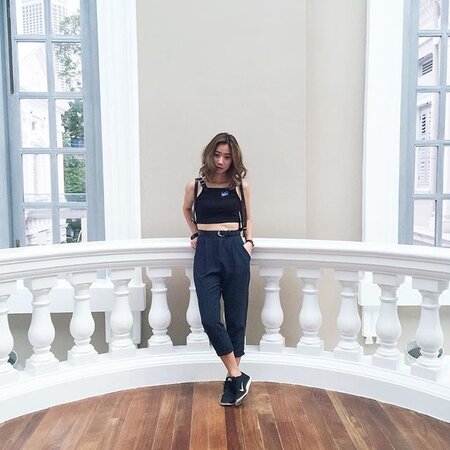 (photo from axdelwen)
The sport luxe look isn't hard to achieve. A cropped top with tapered pants and your gym trainers make a great weekend uniform. But if you want something more formal, switch up the cropped top and trainers for a turtleneck and pointed pumps and you're ready for work!
--------------------------
How do you rock an all-black look? Share it with us in the comments below!
Want to know more about Everest? Follow her here!