(cover photo from awfullyamanda)

While we are not quite at the level of Morticia Addams, we definitely have a thing or two for chic black looks. The colour, or rather the presence of it, makes us feel and look strong and empowered. Try as we might to embrace lighter hues, we can't help returning to the safety net of black.
But if you're looking for fresh new ways to wear black, here are a few ideas as inspired by our Community, because we'll wear black until they invent something darker!
--------------------------
Go For Two-Toned Looks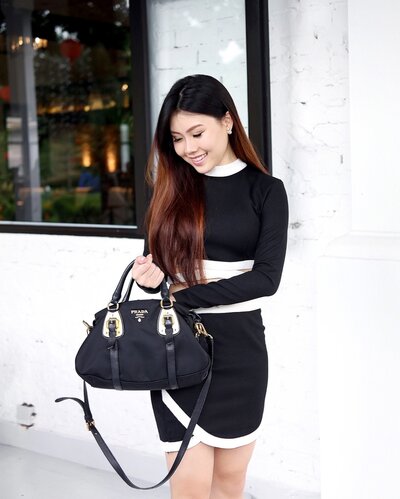 (photo from sherbabes)
Swap the predictability of a little black dress with a two-piece set and bring more interest to the look with white accent trimming.