A fragrance is a mood-changer, a personality-identifier, a source of joy. So it goes without saying that choosing the right kind of fragrance — and one you can carry with you for as long as you want to — is important. We're sure your fragrance library is ripe and filled with your favourites. But what if we say there's one you don't need to spritz? It can help give you smooth, healthy hair, too. The ​Rejoice Perfume​ series does just that. But will its fragrance really last all day? We asked three women whose days are always packed — Clozette Editor Becks Ko​, Clozette Campaign Manager ​Stephanie Ooi​ and DS Human Resource Business Development Manager ​Jesslyne Lee​ — to try it out and share their verdict.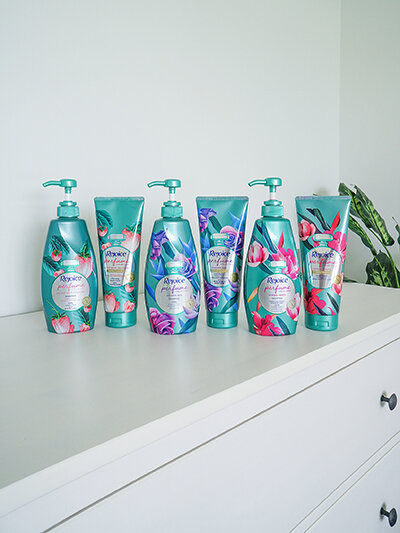 Rejoice Perfume Smooth
"I have straight, fine hair that is on the greasy side," Becks shared. "As my strands are quite fine, I often find myself with flat, limp and lifeless-looking hair without the enviable bounce and volume." That's why Becks makes sure her hair care products do not dry out her hair and make it lose softness and weigh it down. And, as someone who is quite particular about scents, one that tickles her fancy is a definite bonus.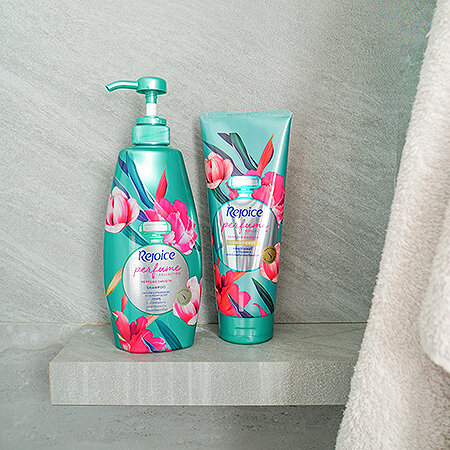 "I tried the Rejoice Perfume Smooth variant, which has a Peony scent, and I am taken by the luxuriousness of its scent," Becks said. "Absolutely no surprises that the series is crafted by an international perfume expert. The top note features a blend of English Pear, Red Berry and Muguet for a refreshing opening, followed by Peony, French Gardenia and Freesia, and ending with Asian Apricot, Musk and Amber. It's sweet, but not unbearably so. The concoction smells almost romantic. And can I just say that its packaging is simply gorgeous and a sight to see in the bathroom?"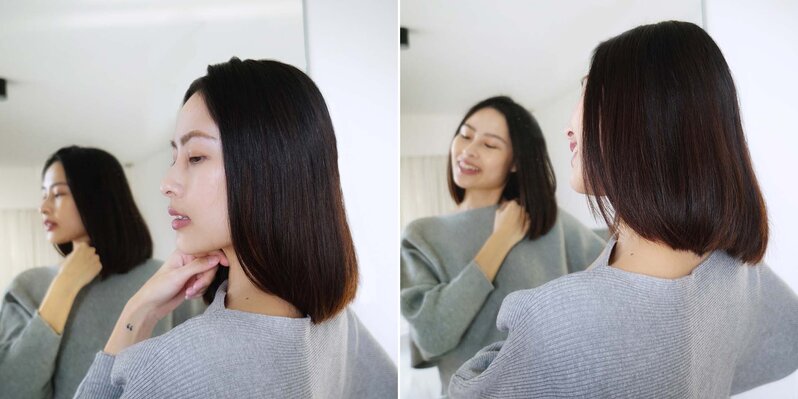 Did it pass the last-all-day-test? The answer is yes, and even till the next morning."I don't use fragrances so I rely on my products to give me a 'signature' scent. I like the natural subtlety of the fragrance towards the end of the day."
Rejoice Luscious White Strawberry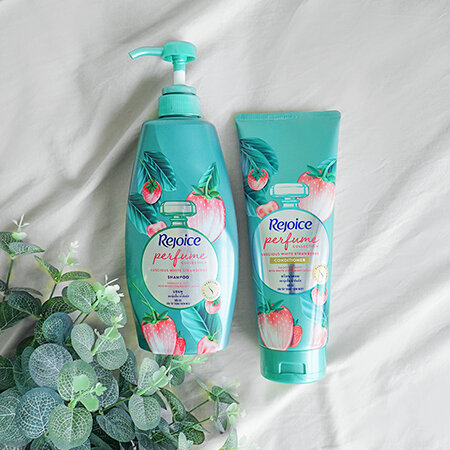 For Jesslyne, who has dry hair that's easy to break, finding a routine with products that strengthen and moisturise her hair is important. Something that has a mild fruity scent is also appealing. The Rejoice Perfume White Luscious Strawberry range fits the bill.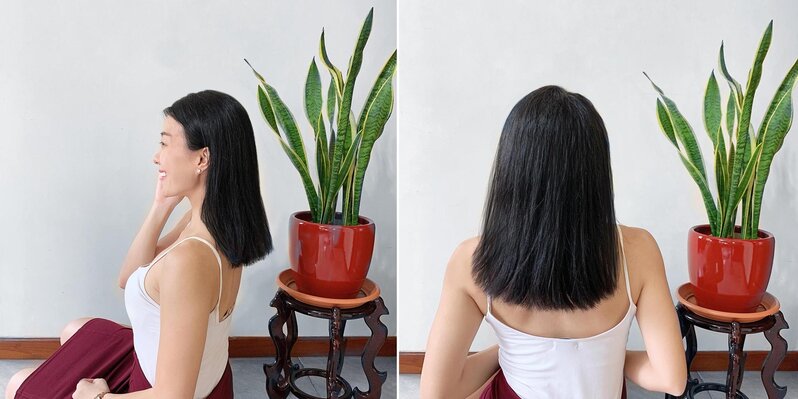 I've been using it and my hair doesn't have tangles after I shower," she shared. Aside from keeping her hair cleansed and moisturised, it has a sweet scent that's pleasant. As far as the staying power of the scent goes, Jesslyne confirmed that it does keep her hair smelling fresh all day and she's excited to know how it would fare once she's back to being out and about.
Rejoice Perfume Luminous Rose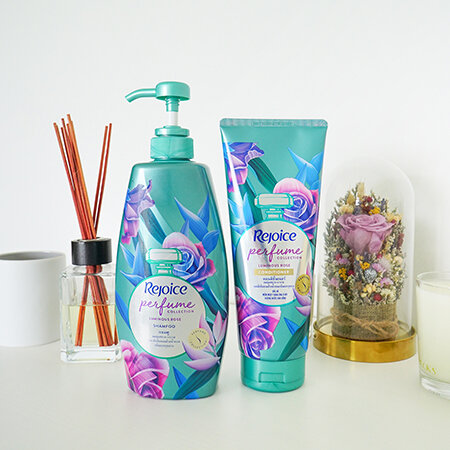 "I have dry hair and it often gets tangled," shared Stephanie. This may have been caused by a lot of styling she's done in the past, so her hair has become frizzy over time. All these woes are the reason why Stephanie looks for products that give good caring benefits to the hair but also something that is easy on the pocket as she tends to shampoo twice a day. Another must-have when it comes to haircare picks? The fragrance. "I think it is important that I use something nice-smelling as I like coming out of the shower feeling refreshed," she said. "You need nice scents to start your day right."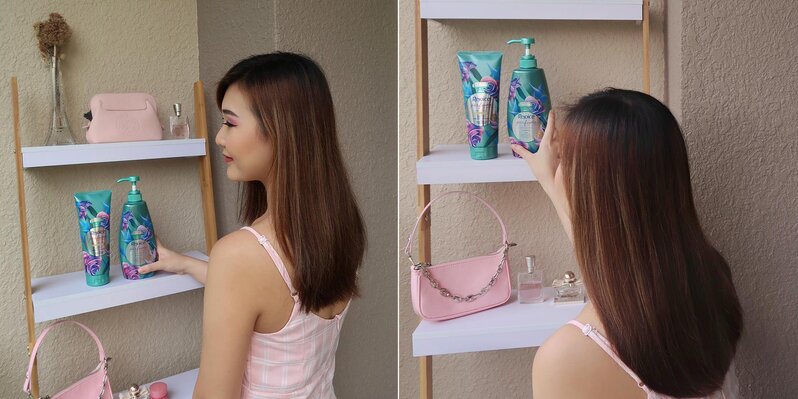 The Rejoice Perfume Luminous Rose variant, which has a Japanese Yuzu scent crafted by an international perfume expert, was just right for Stephanie. Aside from taming her hair's frizziness and making it soft and shiny, the fragrance, which she enjoyed, last long on her hair. "It makes every hair flip of mine fabulous," she exclaimed, adding, "I feel great because I've been getting compliments from my family when I use this shampoo; they even thought it was cologne."
Have a nice hair — and scent — day with the Rejoice Perfume Series. Get it at your nearest NTUC Fairprice store.