As women who live hectic lives with multi-hyphenated roles, it's only normal that we look for beauty products that will last for as long as we'd like to keep them on. So we make sure that we put on long-wearing everything. And while they're great for looking fresh and presentable all day long, it can be a pain to get them off when we're ready to hit the hay. That's why it's important to also have a trustworthy product that will remove your face colour in a jiffy.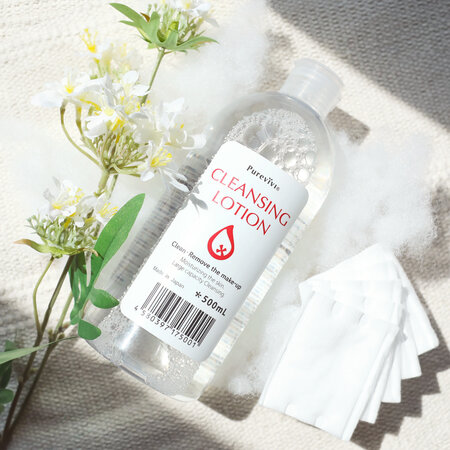 There are lots available in the market, but we were piqued to try the
Purevivi Cleansing Lotion
because of its claims. #TeamClozette member Eunice gave it a whirl with stubborn eyeliner, lash glue and longlasting liquid lipstick to test its powers out. Here's how it fares.
The eyeliner test
The Purevivi Cleansing Lotion comes in a 500ml bottle — a huge bottle if you ask us — especially after we realised that you don't need a lot of the product due to its efficacy. Another thing that caught our attention is its lotion texture, which is definitely not the kind you put on your body. "It feels more like a toner and claims to remove makeup effectively in just 30 seconds," says Eunice. To test its claim, she tested with waterproof eyeliner that promises to not budge even during the hottest of days. "I managed to clean off the majority of my makeup with just one clean wipe."
Goodbye, glue?
Lash glue is notorious for being sticky on the lids, obviously. So removal can be quite a challenge as tugging and pulling have a tendency to not only harm the eyes but remove your own lashes in the process. That's why something that's powerful but gentle is a must. "The lotion is gentle to the delicate eye area and does not sting my eye," Eunice says when she tested it out on a pair of fake lashes. "Plus, no tugging needed. And it left my skin feeling soft and smooth — no sticky feel or glue residue!"
Made with Japanese cultivated Aloe Arborescens (Kodachi Aloe) that have been meticulously cultivated in a warm climate, the cleansing lotion also hydrates the skin. It also contains natural ingredients such as grapefruits, lemon, jujube, apple, orange, lime, barley and Crataegus cuneata to nourish and soothe the skin.
So long, lipstick.

We all love a good lips product that lasts throughout the day. That's why longlasting liquid lipsticks are staples in everyone's kits. But we can also admit that they can be hard to remove without the right product. Some are not strong enough and needs to be rinsed off while others are too strong that they sting.

The Purevivi Cleansing lotion is also paraben-free, alcohol-free, fragrance-free, colouring-free and surfactant-free, making it gentle enough for even those with sensitive skin. Furthermore, from brushes to blenders and sponges, you can even use it to wash your arsenal of makeup tools! After a swipe of the cleansing lotion on her lipstick-coloured lips, Eunice says, "It was so easy to use because I didn't have to rinse it off after. It's also a plus that I had no negative reaction to the product during and after using it."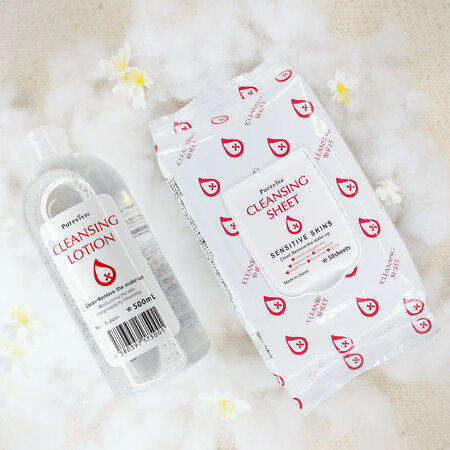 To sum, the Purevivi Cleansing Lotion offers great cleansing benefits and more. But if you feel like you're still pressed for time, you can get the same effect minus the need to look for cotton pads with the
Purevivi Cleansing Sheets
.
Stand a chance to try the PureVivi Cleansing Lotion for free. Join our giveaway here. Plus, get your hands on the product at all SaSa Malaysia outlets.