Retinol has been hailed as a skincare hero ingredient for its anti-ageing benefits. Contributing to its success are the added effects of evening skin tone, smoothing out textural irregularities, and antioxidant properties. Typically found in topical creams, retinol finds its latest incarnation in the form of — get this — a drink. Health beverage brand Dirty Lemon recently added a retinol drink, the first of its kind, to its roster and it's left the beauty world buzzing.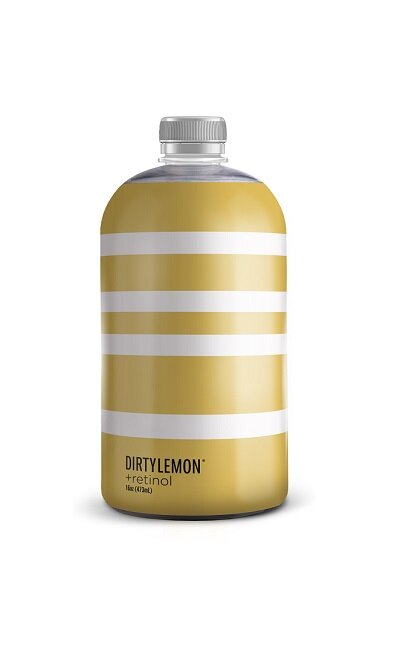 Dirty Lemon +retinol drink, SGD61/~USD45 for a pack of six (dirtylemon.com)


Whereas full-strength retinol requires a prescription, Dirty Lemon's beverage is made with "pro-retinols" which are supposedly a milder form of vitamin A. So it's not going to be as effective as the potent stuff. But it has been deemed safe to be ingested by dermatologists. Similar to how prescriptions for retinoic acid pills (such as the drug Accutane) are taken orally, retinol can work from the inside out. How this compares with topical retinoid products is surprisingly similar. The key process is that upon contact with retinols (applied topically or taken orally), the body converts it into retinoic acid. This accounts for the cell renewal which manifests itself in the form of clearer, healthier looking skin. Only the time frame for when you'll start seeing results differs.
Though retinol drinks are nowhere near as effective as medical-grade prescriptions, they do have their benefits. As we know, vitamin A can readily be found in foods like fruits and vegetables mostly in the form of beta-carotene. Carrots, spinach, and kale are all rich in vitamin A. The difference is that the body needs a lot of it, six units specifically, to convert to one small unit of usable retinol. Retinol drinks offer the convenience of taking it in a concentrated form so that the body has more to work with.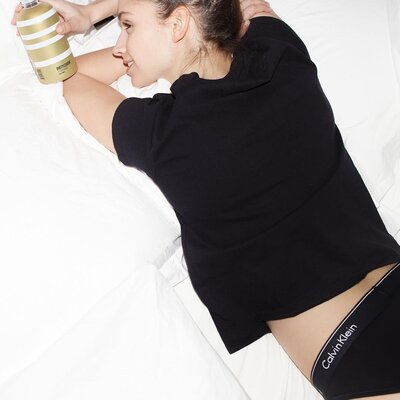 Currently, there is only one retinol drink up for purchase on Dirty Lemon's site at a rather steep SGD61 per case (one case contains six bottles), though we suspect other brands might be jumping in on the trend soon. While topical retinoids seem like the convenient choice, they do have their negative side effects so those with sensitive skin might find the drink a gentler option. But if you're still not convinced that ingestible is the way to go, here are topical options for you.
Drunk Elephant A-Passioni Retinol Cream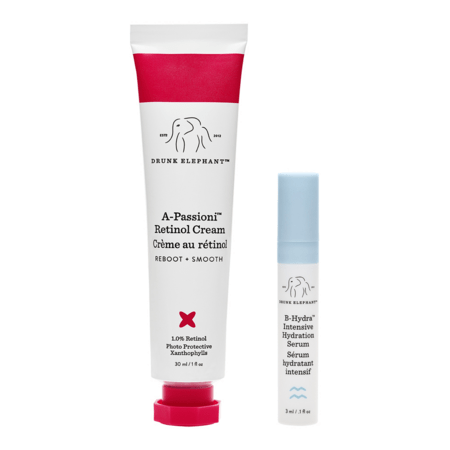 Drunk Elephant A-Passioni Retinol Cream, SGD105/~USD78 (sephora.com)
This retinol cream combines 1.0% vegan retinol with superfood ingredients to diminish fine lines, reduce sun damage and encourage cellular turnover.
Pixi Retinol Tonic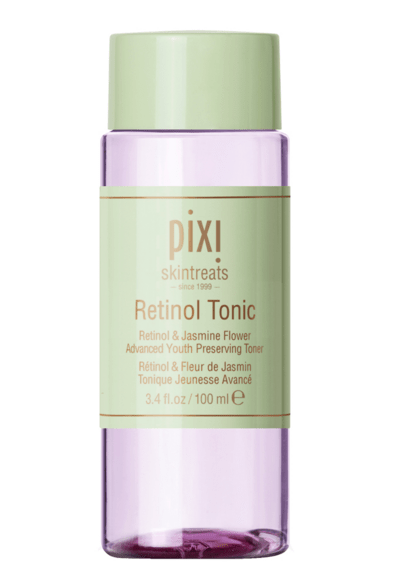 Pixi Retinol Tonic, SGD22/~USD16 (sephora.com)


Pixi's youth-preserving toner blends retinol with powerful antioxidants and botanical ingredients to nourish skin and repair its moisture barrier.

Sunday Riley A+ High Dose Retinoid Serum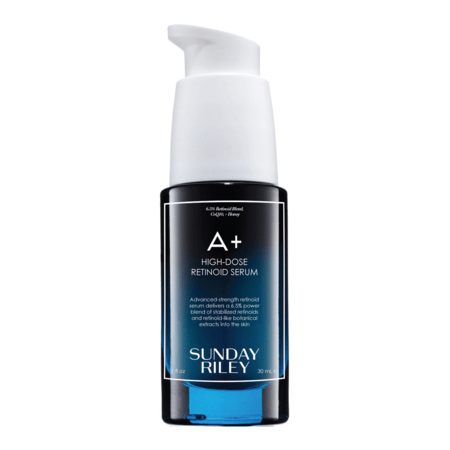 Sunday Riley A+ High Dose Retinoid Serum, SGD128/~USD95 (sephora.com)


Sunday Riley's formula boasts of a 6.5% stabilised retinoid blend along with botanical retinoid-alternative extracts. It also features this year's big skincare ingredient, blue-green algae.
Dr. Dennis Gross Ferulic + Retinol Eye Cream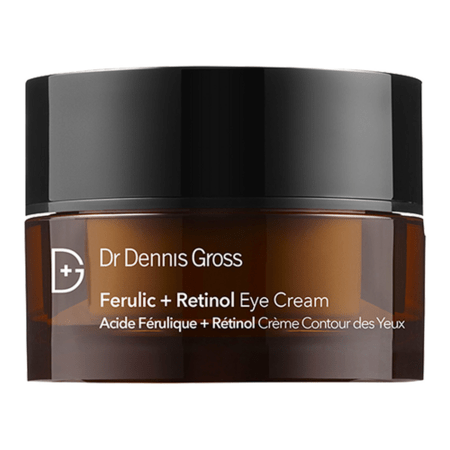 Dr. Dennis Gross Ferulic + Retinol Eye Cream, SGD105/~USD78 (sephora.com)
Dr. Dennis Gross's retinol eye cream includes ferulic acid and ECG complex to target crows feet, dark circles, and fine lines for a more youthful look.
The Ordinary Retinol 0.2% in Squalane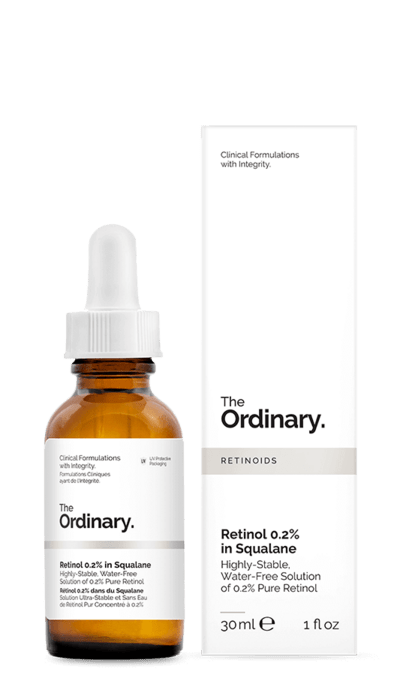 The Ordinary Retinol 0.2% in Squalane, SGD11/~USD8.40 (theordinary.com)


Arguably the most affordable retinol on the market, The Ordinary's formula mixes the powerful ingredient with ultra-hydrating squalane oil. The low retinol percentage makes it a good entry point for first timers, with higher concentrations also available.
(Cover photo from: @dirtylemon)