Retinol has been hailed as a skincare hero ingredient for its anti-ageing benefits. Contributing to its success are the added effects of evening skin tone, smoothing out textural irregularities, and antioxidant properties. Typically found in topical creams, retinol finds its latest incarnation in the form of — get this — a drink. Health beverage brand Dirty Lemon recently added a retinol drink, the first of its kind, to its roster and it's left the beauty world buzzing.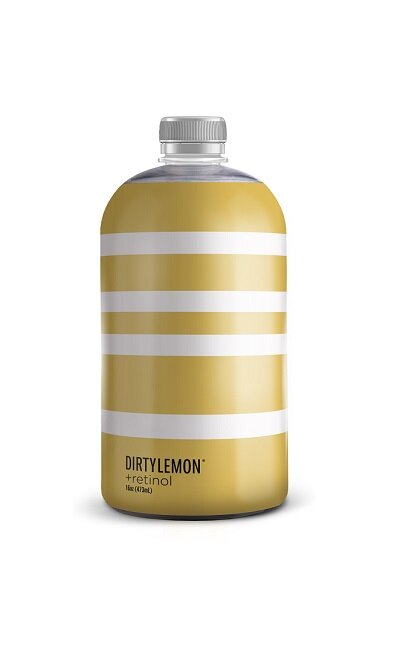 Dirty Lemon +retinol drink, SGD61/~USD45 for a pack of six (dirtylemon.com)


Whereas full-strength retinol requires a prescription, Dirty Lemon's beverage is made with "pro-retinols" which are supposedly a milder form of vitamin A. So it's not going to be as effective as the potent stuff. But it has been deemed safe to be ingested by dermatologists. Similar to how prescriptions for retinoic acid pills (such as the drug Accutane) are taken orally, retinol can work from the inside out. How this compares with topical retinoid products is surprisingly similar. The key process is that upon contact with retinols (applied topically or taken orally), the body converts it into retinoic acid. This accounts for the cell renewal which manifests itself in the form of clearer, healthier looking skin. Only the time frame for when you'll start seeing results differs.