We're no strangers to product claims. They promise to be this or that; sometimes they live up to it, sometimes they don't. Our curiosity never wavers, though, especially when the product promises results that are out of this world.

Benefit Cosmetics recently launched their BADgal BANG! Mascara and our Creative Director Kersie tested it out. Does the product give you a bang for your buck, and does it live up to the hype? Read on to find out.


Usage and claims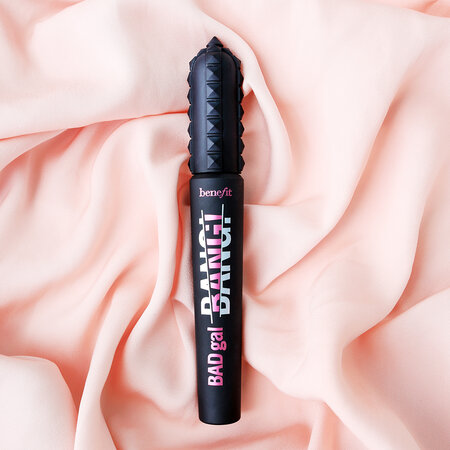 What does the Benefit BADgal BANG! Mascara claim to do? With its "gravity-defying" formula that uses aeroparticles, one of the lightest known materials derived from space technology, it promises to give 36 hours of full blast volume and length to the lashes. It also claims to be smudge-proof, flake-free and water-resistant.
As far as the product's promises go, Kersie says she's happy about the mascara's ability to lift and lengthen her lashes. "With just about three coats, I'm amazed to see how lifted and lengthened my lashes are," she says.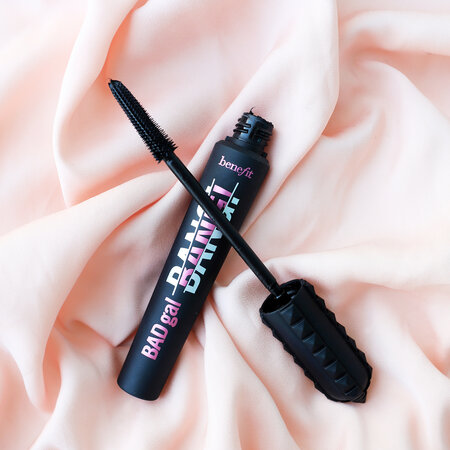 "I found the brush very flexible and effective," she adds. "It's a pretty long brush and the tapered ends help me reach the lashes in the corners of my eyes well. I can feel the mascara is quite light and fluid so it didn't get crusty, making repeated application easy." Kersie also says that she's quite happy that the mascara's formula didn't weigh her lashes' curls down; she didn't need to use a lash curler at all.
Kersie likes to wear her lashes on the more lightweight and natural side, but if you'd like a more voluminous effect, you can definitely layer on the product to achieve it.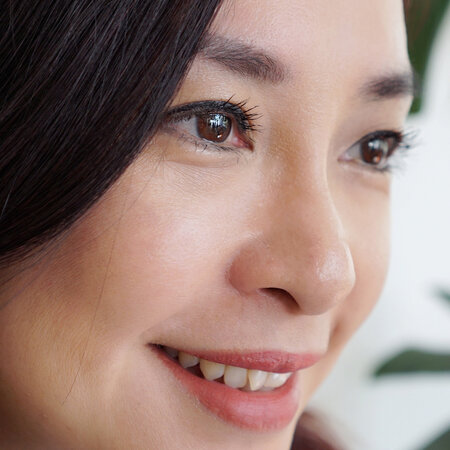 Kersie wearing the Benefit BADgal BANG! Mascara
As for its staying power, Kersie says a little caution should be practised when applying this product if your eyes are prone to getting watery especially when the weather is humid. Expect a little bit of smudging, or better yet, make sure you don't encounter it by applying powder under your eyes.
Final thoughts
Overall, Kersie says the Benefit BADgal BANG Mascara is something she'll definitely pick up to give her eyes an instant POP. "When I apply it lightly, it gives me the feeling of having natural extensions," she says. "And they look great on days where I go nude on my eye makeup."
Get your own tube of BADgal BANG! Mascara at SGD42 here.