Upon discovering that I have dehydrated skin, I immediately re-evaluated my current skincare routine and came to this conclusion: I've damaged my moisture barrier by using chemical exfoliants too frequently. Little did I know the signs were already there: oiliness, tightness and overall dullness. My next step? I scouted for hydrating serums and occlusive moisturisers to help repair my damaged skin. After browsing through countless skincare forums and beauty counters, I found some promising products and my skin problems abated after using them. But as my skin slowly heals, I found that these skincare items have become too heavy for my combination skin.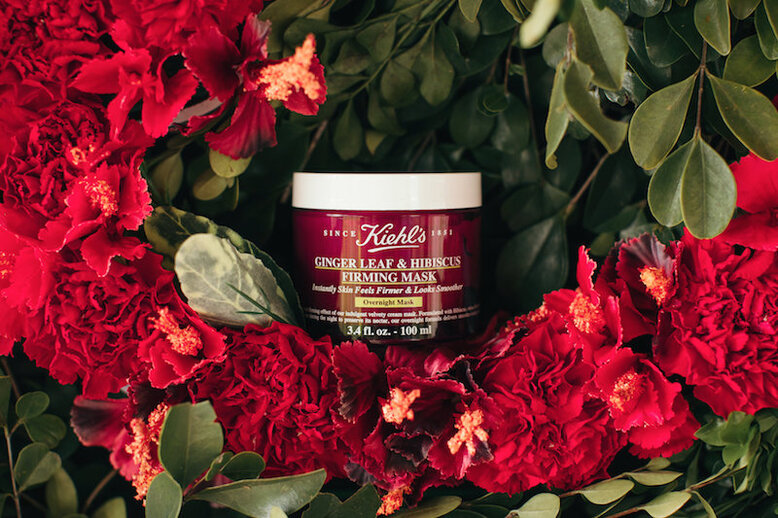 Now, I'm on the lookout for a more lightweight but equally nourishing formula. Enter sleeping masks; these hydrating products are not new on the beauty scene but recently been gaining popularity. They have always piqued my interest and this month, I finally got to try my first one — the Kiehl's Ginger Leaf & Hibiscus Mask. Here are my initial impressions.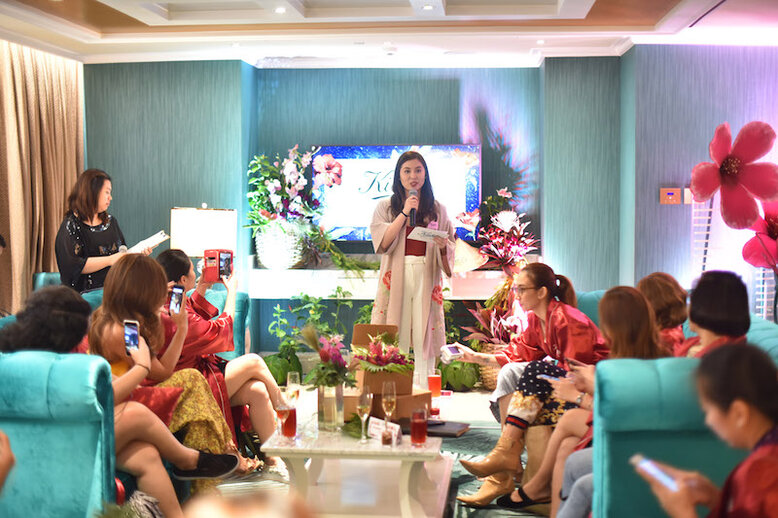 Kiehl's Philippines Product Manager Joan Hwang introducing the new Ginger Leaf & Hibiscus firming mask at Okada Manila
The formulation
The two main ingredients of Kiehl's Ginger Leaf & Hibiscus are the Botanical Hibiscus Seed and Ginger Leaf extracts. Together, these two promises to provide an instant firming benefit and reduce the appearance of fine lines. Additionally, there are some nourishing mango seed and shea butter in the formula. For those who have sensitive skin, you'll be glad to know that this overnight mask is completely paraben-free.


Packaging, texture and scent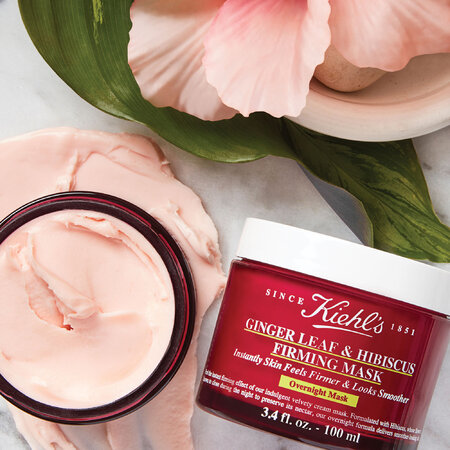 The product comes in a pretty semi-opaque glass tub with a red tint. Instagrammable? Definitely. Travel-friendly? Probably. The built looks sturdy enough to withstand a bumpy, long-haul flight but it is quite bulky and may take up some space in your vanity kit. In any case, you should always pack your beauty items with care.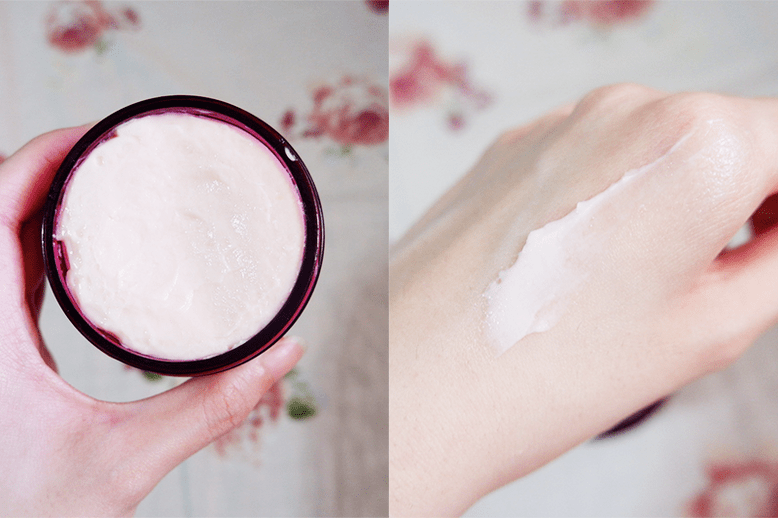 Instead of the usual creamy feel of sleeping masks, this formula has a waxy texture


Moving on to texture, I'm aware that many people find this formula to be thick, which is true, but I'd say that it depends on how much you apply. As someone with oily-combination skin, I love applying it thinly for a delightfully waxy yet lightweight feel. And lastly, for the scent, it has a light floral aroma that's pleasantly not overpowering.
Application and overall impression
I've been using this for over a week now as the last step in my night skincare routine after putting on toner and serum or facial oil. Even though I've only been using it for a short amount of time, I'm already leaning towards a positive impression. Usually, when I use a moisturising skincare product at night I wake up to a plumped but quite oily complexion. With this one, it feels hydrated and smooth in the morning sans the greasiness. I have yet to experience the firming effect but maybe with a few more uses, I might just be able to!


Availability
The Ginger Leaf & Hibiscus Mask is now available at all Kiehl's stores for PHP3,350/SGD90 (100ml). Watch out for Kiehl's Philippines launch at BeautyMNL on 9 November where all customer-favourite items will finally be available for online purchase. The first 100 customers to purchase on the site will receive a free pouch with a deluxe sample of the Midnight Recovery Concentrate. In addition, if you purchase at least two items you'll receive a limited edition Kiehl's Denim Tote.
Read more of our skincare and makeup reviews here.