Do you know that the average human attention span is a mere eight seconds? With an attention span shorter than that of a goldfish, it's no wonder we demand things in a click, a snap, and a tap. The bad news is that our budding demand for practically everything is in overdrive, but the good news is that skincare is catching up on our need for speed. It's not often we associate quick and easy with good quality, but with Japanese skincare brand Senka, it seems like speed and quality can be in perfect sync.
Read on as I give two of Senka's bestsellers a test run – and find out how you can give them a try too!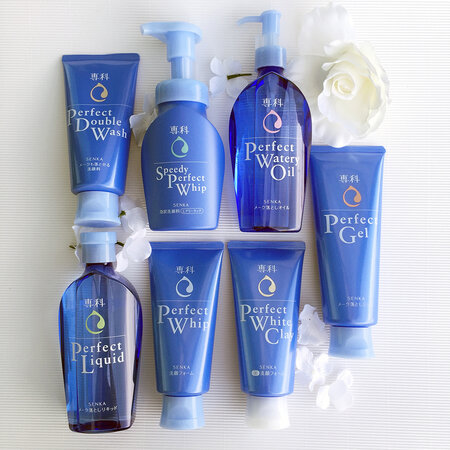 With its entire facial cleansing and makeup remover series made out of two key ingredients, Senka is bringing intense hydration to a whole new level. Its naturally derived Silk Essence combines Sericin and Hydrolyzed Silk to extensively moisturise while forming a layer of protection over your skin barrier to fight external radicals.
That's not all for an additional boost of moisturising effect! We all know that Hyaluronic Acid is a strong hydrating agent, but with the Double Hyaluronic Acid Compound – which combines two kinds of Hyaluronic Acid – this new formulation is designed to drench your skin with potent moisturising power.
With four SKUs each to the facial cleansing and makeup remover range, you'll be sure to find the best match to your skincare needs. Here's my take on Senka's bestsellers, the Perfect Watery Oil and Perfect Whip!
Senka Perfect Watery Oil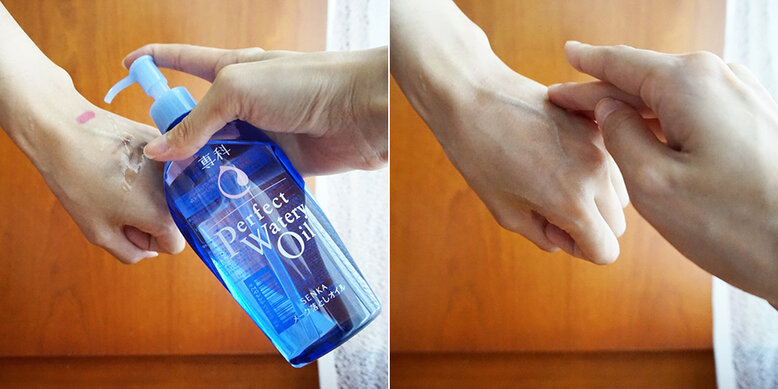 If you're looking for a heavy-duty makeup remover that can wipe away waterproof or heavy makeup, the Perfect Watery Oil boasts the strongest cleansing power among the series. Made with a new formulation that contains sebum/keratin plug melting ingredient, it dispenses a watery gel-like texture that works to dissolve makeup while it stays gentle on the skin.
The good thing about the Perfect Watery Oil is that it neither dries skin out, nor does it leave a greasy texture as the makeup pigments are massaged away. After cleansing with water, the skin remains refreshed and clean without that taut, rubbery feel. You can use the product with wet or dry hands, but of course, always make sure that your hands are clean before you start your skincare routine!
Senka Perfect Whip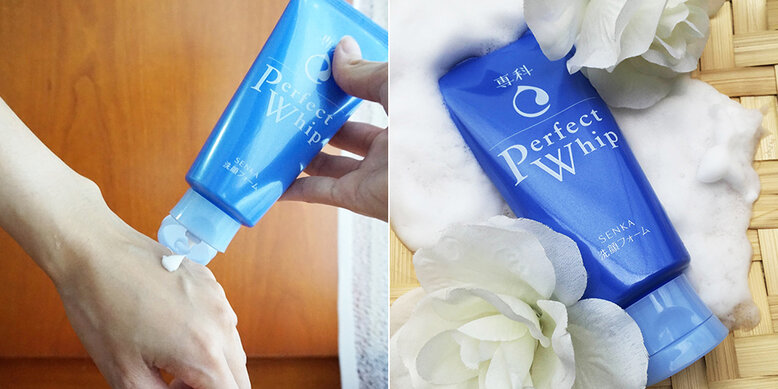 Touted as the No.1 Cleanser in Japan, the Perfect Whip is a deep cleansing facial foam that is suitable for daily use. Together with the makeup remover, they are known as double cleansing, a popular skincare method coined by the Japanese and adopted by women worldwide. With just a 20-cent coin amount, the Perfect Whip lathers up to a generous amount of foam that is rich and dense – and there is good reason behind this.
All thanks to the two key moisture-binding ingredients, the product leaves the skin clarified and smooth to the touch, making the Perfect Whip an effortless yet hardworking daily cleansing ace. Because of its fine texture and light density, the tiny bubbles can effectively penetrate deeper into hard-reaching pores for a more thorough cleanse. The superfine foam also sits well on the skin without dripping off, a minor concern but a major plus point against inconvenience! To add on to the experience, it gives off a sweet fruity-floral scent (think Apple, Berry, Rose and Lily of the Valley!) that soothes the senses while it pampers the skin.
--------------------------
Interested to give this Japanese skincare a try? Click here to redeem your Senka Perfect Whip 15ml sample now!