Do you know that the average human attention span is a mere eight seconds? With an attention span shorter than that of a goldfish, it's no wonder we demand things in a click, a snap, and a tap. The bad news is that our budding demand for practically everything is in overdrive, but the good news is that skincare is catching up on our need for speed. It's not often we associate quick and easy with good quality, but with Japanese skincare brand Senka, it seems like speed and quality can be in perfect sync.
Read on as I give two of Senka's bestsellers a test run – and find out how you can give them a try too!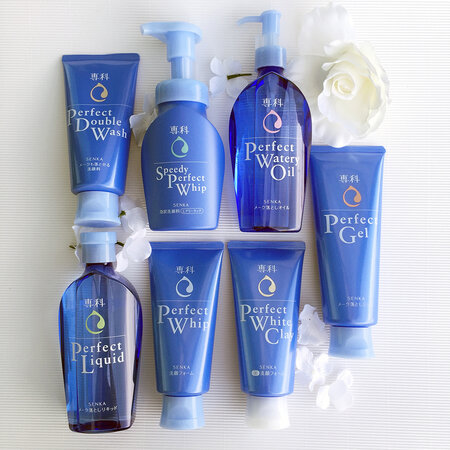 With its entire facial cleansing and makeup remover series made out of two key ingredients, Senka is bringing intense hydration to a whole new level. Its naturally derived Silk Essence combines Sericin and Hydrolyzed Silk to extensively moisturise while forming a layer of protection over your skin barrier to fight external radicals.
That's not all for an additional boost of moisturising effect! We all know that Hyaluronic Acid is a strong hydrating agent, but with the Double Hyaluronic Acid Compound – which combines two kinds of Hyaluronic Acid – this new formulation is designed to drench your skin with potent moisturising power.
With four SKUs each to the facial cleansing and makeup remover range, you'll be sure to find the best match to your skincare needs. Here's my take on Senka's bestsellers, the Perfect Watery Oil and Perfect Whip!