Since opening their first boutique in Far East Plaza, Singapore-based grooming boutique Milly's has made a name for itself among the local beauty crowd. Highly raved for their eyelash extensions services, Milly's also offers a wide range of other professional beauty services – from Eyebrow Embroidery and Eyeliner Embroidery, to Manicure & Pedicure, Body Waxing and IPL. Simply put: Milly's is your one-stop beauty shop for all your grooming needs.
After witnessing Milly's at work during our
Clozette Style Party
last month, we decided to send three of our Clozetters down to Milly's main branch at
Suntec City
to give their Eyelash Extensions and Eyeliner Embroidery services a test-drive!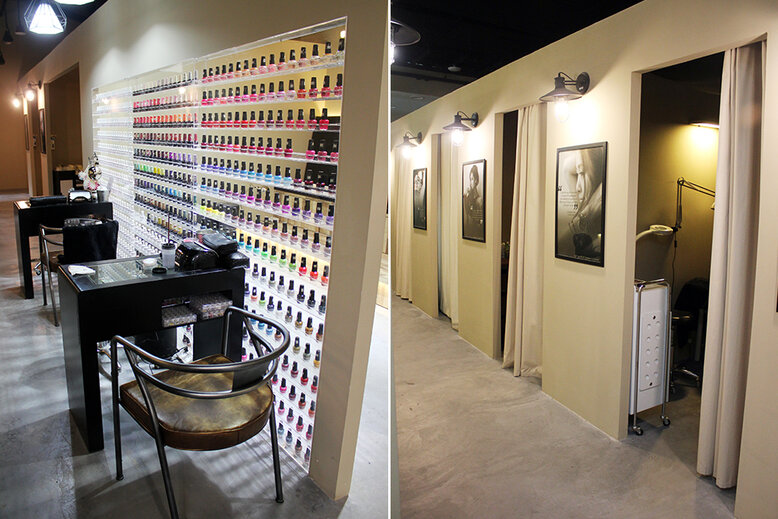 Milly's occupies a spacious area at the third level that sits between Suntec City's Tower 1 & 2, boasting a welcoming reception with couches to boot, a row of private treatment rooms; a dedicated manicure and pedicure section, and even a makeup zone for you to freshen up after your grooming session. With clean, modern aesthetics in mind, each area – splashed in warm colour tones – is strategically placed to give ample legroom. All to satisfy our need for space and comfort while we indulge in some pampering time!
Read on as Clozetters Azleena, Lynn and Kersie try and tell!
--------------------------
Azleena
"My first impression of the brand is always the storefront – Milly's at Suntec City looks spacious, clean and modern. Before my eyelash extensions session began, I was provided with a comprehensive chart that showcased Milly's range of single and cluster lashes, as well as options for eyelash style, curl type, thickness and length.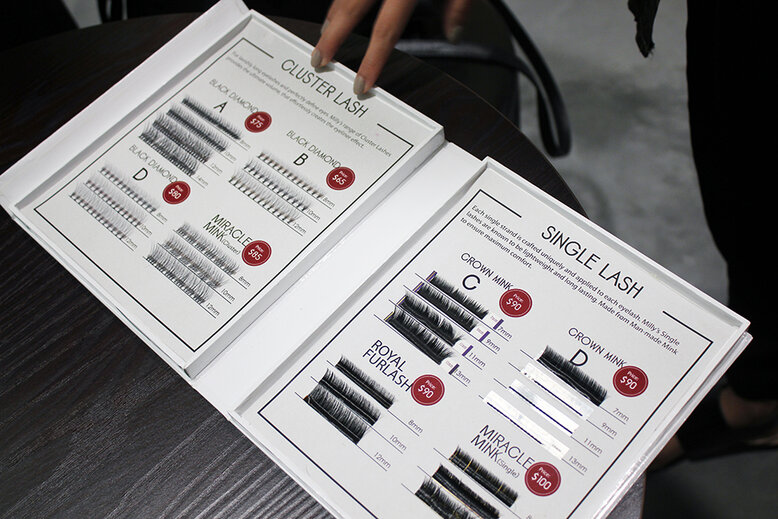 The illustrations were simply and clear-cut, and it was a matter of time before I made my choice: a Natural lash look using the Royal Furlash single lashes.