Since opening their first boutique in Far East Plaza, Singapore-based grooming boutique Milly's has made a name for itself among the local beauty crowd. Highly raved for their eyelash extensions services, Milly's also offers a wide range of other professional beauty services – from Eyebrow Embroidery and Eyeliner Embroidery, to Manicure & Pedicure, Body Waxing and IPL. Simply put: Milly's is your one-stop beauty shop for all your grooming needs.
After witnessing Milly's at work during our
Clozette Style Party
last month, we decided to send three of our Clozetters down to Milly's main branch at
Suntec City
to give their Eyelash Extensions and Eyeliner Embroidery services a test-drive!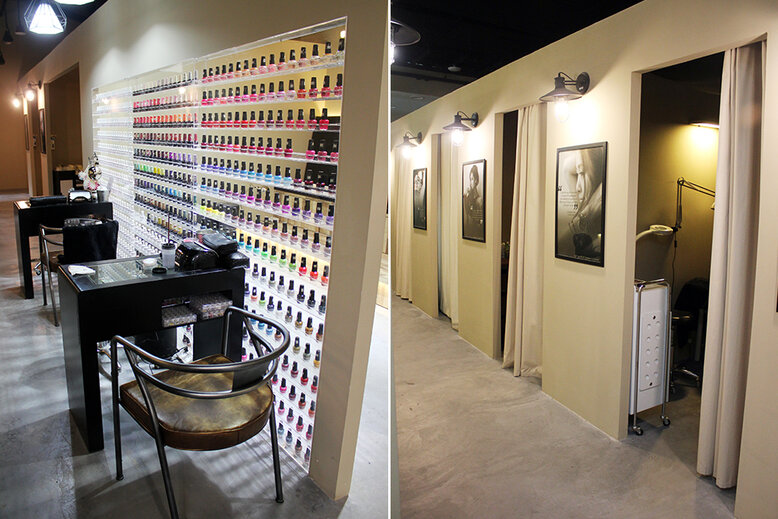 Milly's occupies a spacious area at the third level that sits between Suntec City's Tower 1 & 2, boasting a welcoming reception with couches to boot, a row of private treatment rooms; a dedicated manicure and pedicure section, and even a makeup zone for you to freshen up after your grooming session. With clean, modern aesthetics in mind, each area – splashed in warm colour tones – is strategically placed to give ample legroom. All to satisfy our need for space and comfort while we indulge in some pampering time!
Read on as Clozetters Azleena, Lynn and Kersie try and tell!
--------------------------
Azleena
"My first impression of the brand is always the storefront – Milly's at Suntec City looks spacious, clean and modern. Before my eyelash extensions session began, I was provided with a comprehensive chart that showcased Milly's range of single and cluster lashes, as well as options for eyelash style, curl type, thickness and length.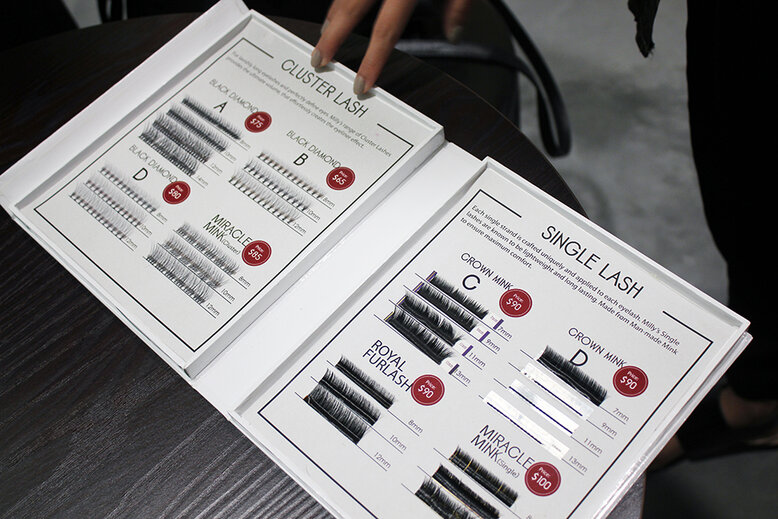 The illustrations were simply and clear-cut, and it was a matter of time before I made my choice: a Natural lash look using the Royal Furlash single lashes.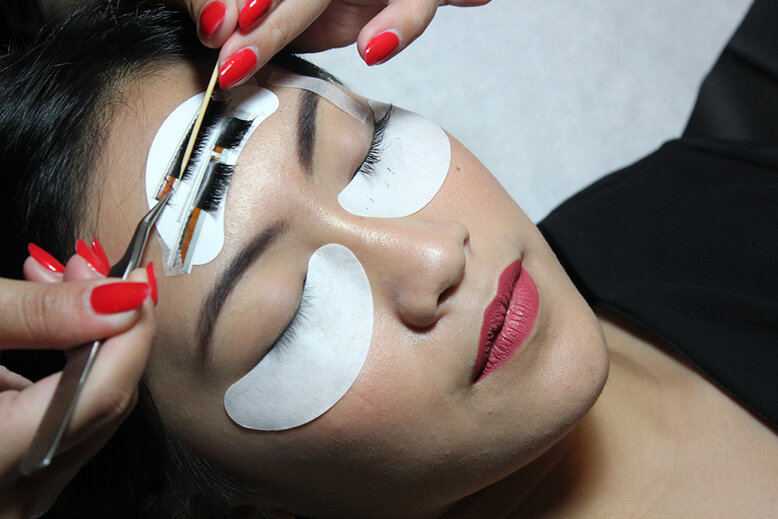 The overall experience was painless and quick. The beautician was so gentle that I almost fell asleep halfway through my session. Here's a tip: after my session, my eyes felt a little dry due to my contact lenses. So if your eyes tend to feel dry easily, bring along a bottle of eye drop.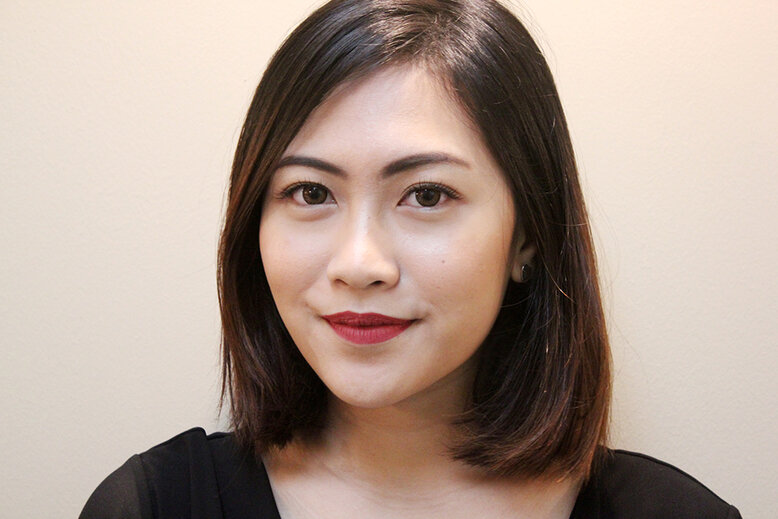 I can now save time on my eye makeup every morning. Plus, no more woes of removing my mascara! Unlike my previous experience with eyelash extensions, this set of lashes felt so light and it doesn't prick me when I blink. Sometimes I even forget I have my extensions on!"
Kersie
"I've always wanted to try eyeliner embroidery because I'm not very good at creating a satisfying liner look. I like a tight line – nothing too dramatic, just a subtle accent that can perk my face up and make me look less tired – so when I learnt that Milly's offers a Lash Line Eyeliner Embroidery service, it sounded like a good solution for me.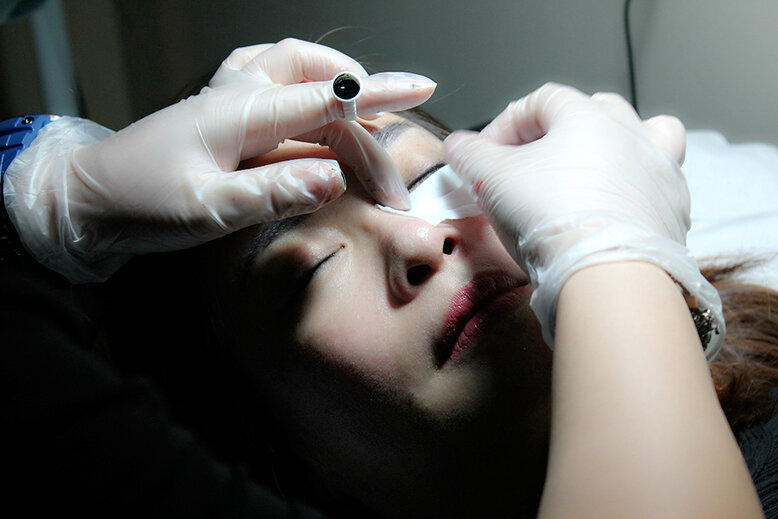 And so my session began! When my beautician lined my first eyelid the third time over to allow the colour to be absorbed, I must admit that it felt a little sore. However, it definitely felt way better when she started working on my second eyelid, which had more time for the numbing cream to take effect. So if you're nervous about pain like me, I recommend that you ask for a longer numbing period.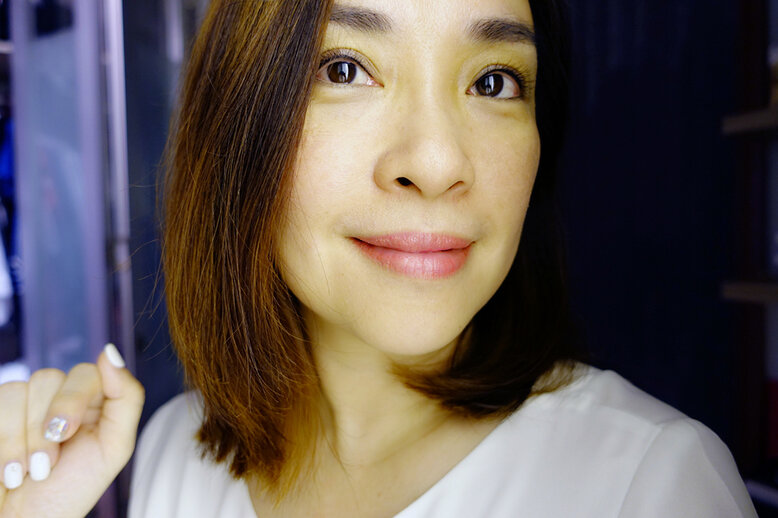 Was it worth it? I'm very happy with the results, so yes, I think it's worth the while. There was a very slight soreness right after it was done. But about one to two hours later, I was surprise that I felt zero discomfort!"
Lynn
"Having done eyelash extensions before, I knew what exactly to look out for: comfort, comfort and comfort!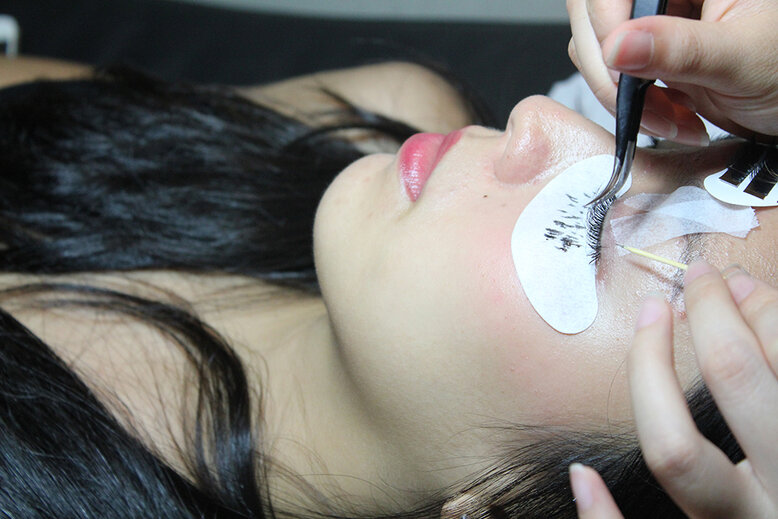 What I found impressive is how Milly's has a catalogue for the various eyelashes and styles they provided. It ranges from cluster to single, thick to thin, long to short, cute to super sexy, and even differing in the curvature of the lashes. It seems like there's something for every eye shape – big or small.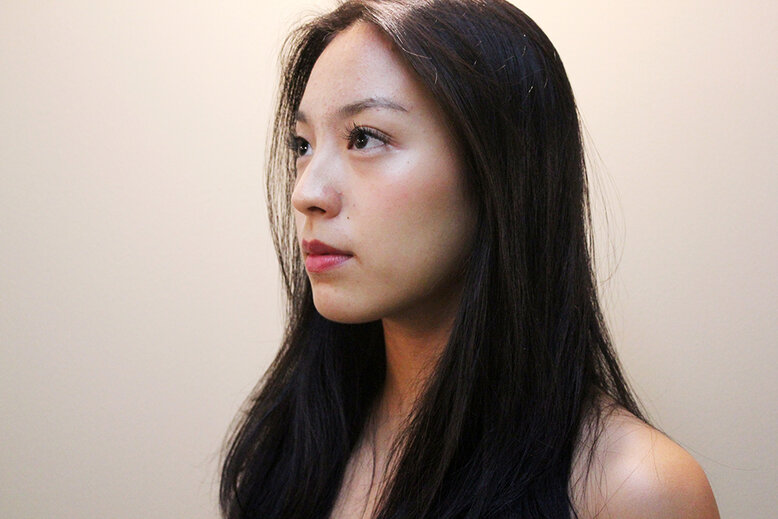 The beauticians were very flexible with the styles, reassuring me and catering to my own personal preference of wanting a "not-so-dramatic" Sexy Glamour style using the Miracle Mink Single Lashes. In all, my lashes felt extremely comfortable, both during the application and after – definitely a great booster for my natural lashes!"