Finding the right foundation is essential to anyone's beauty routine. It builds your canvas and significantly affects the finish of your overall look. But in all honesty, I can say that finding my perfect match took a long time. I am very particular with the price range of my beauty products, and I can also claim that I don't exactly have the best skin.
I have read tons of reviews online, done my fair share of research, but nothing stuck to me. Most of the foundations I used would work flawlessly after one or two tries, but I would find myself looking horrible, cake-y, or oily after a while. And yes, no matter what the claims of the products are, I usually find myself working through these dilemmas.
But a couple of months ago, I decided to give one of the most raved about drugstore foundations, the L'Oreal Infallible Pro-Matte 24H Foundation, a try. I was a bit iffy to try it at first because it's not available here in the Philippines yet so I had to order this one online, and shade matching through my laptop screen isn't exactly the easiest thing in the world. Still, I have tried the Pro-Glow version of this foundation and the shade 208 Sun Beige matched me perfectly, so I decided to use that as a basis. For Pro-Matte, I got 107 Fresh Beige.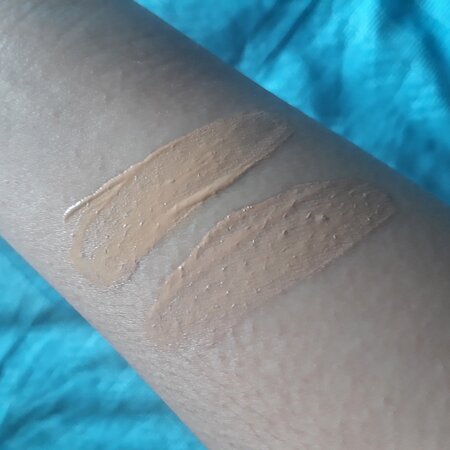 Top: L'Oreal Infalliable Pro-Matte in 107 Fresh Beige
Bottom: L'Oreal Infallible Pro-Glow in 208 Sun Beige
As you can see from the swatches, both have a yellow undertone. The consistency contrasts as the Pro-Matte is slightly thicker in formula than the Pro-Glow. I got each for less than USD10, shipping included.
I have combination skin that significantly changes depending on the weather. Since I'm going on a trip soon, I hate the idea of having to worry about my makeup throughout the day, doing multiple touch-ups to look good in a photo. So I've been test running this foundation for quite sometime and here's a wear test I've done recently.