Clay masks are a tricky thing and when you try one, it's either a hit or a miss. I have tried numerous clay masks and my experience with each of them varies. Most of them made my skin breakout (or purge) and the rest made no difference to my skin. So for quite some time, I abstained from buying clay masks even though I missed the relaxing feeling when I use one... until I bought and tried the Origins Original Skin Retexturizing Mask with Rose Clay.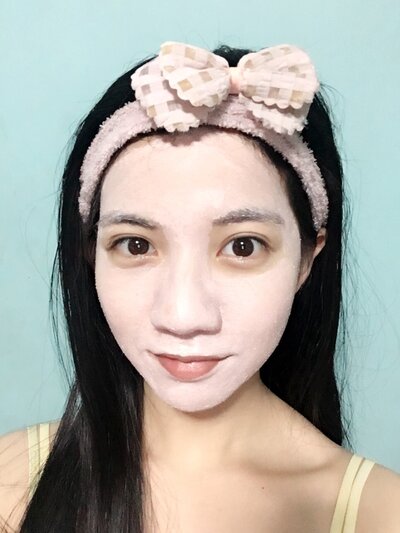 With the pretty pink clay mask on
Admittedly, it was an impulse buy. I was browsing the beauty counters when I spotted an array of specialised masks for every skin concern. As I have oily-combination skin, the saleslady at the Origins store recommended that I try the Origins charcoal mask variant but I was particularly drawn to the Origins Rose Clay Retexturizing Mask. The reasons why I picked it over the charcoal variant was really shallow to some extent; it was because it's rose-infused and it comes in my favourite colour, pink. I know, I can be really stubborn sometimes but I'm so glad that I was that day because I found my holy grail clay mask.
It took me a few days after my purchase before I decided to give it a go. A part of me was still scared that my skin will react badly to this mask. But at the first try of using this mask, I was proven wrong. (Yay!) Now, enough with the chitchat and let me tell you the reasons why I love this mask.
Scent, Packaging, Texture & Colour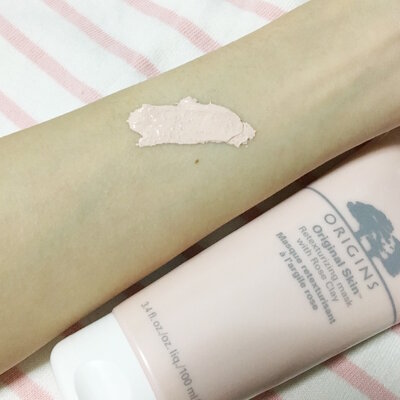 Unlike other clay masks that are packaged in a jar, this one comes in a 100ml squeeze tube. This is a good thing since any beauty product that comes in a jar can easily be infected with bacteria every time we dip our fingers into it. With this kind of packaging, you can easily control the amount of product to dispense.
The scent is a mixture of baby powder and rose petals with a little bit of herbal notes. When applied on the face, the scent is strong but not overwhelming. For me, it's very pleasant and relaxing.
When it's fresh from the tube, the texture is the right combination of creamy and grainy (because of the Jojoba beads). However, when it dries and sets into the face, the texture becomes very dry and rough. The colour is consistently blush pink even when it's already on your face.
Putting The Mask On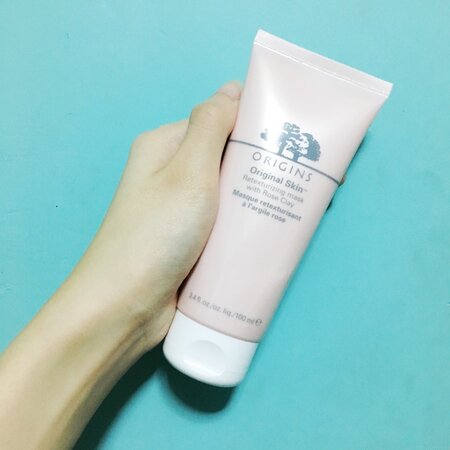 According to the label, the recommended time to put this mask on is 10 minutes. After that, you shouldn't thoroughly wash off the mask yet. Just splash some water on your face and gently loosen the dry mask to release the jojoba beads. Then massage the jojoba beads onto the face to exfoliate the skin. Afterwards, you can already wash it away. And, voila! The skin is renewed and refreshed. In my experience, I can instantly feel the difference in the texture of my skin; it feels so soft and plump.
I love to use this as part of my relaxation routine whenever I just want to de-stress. This also comes in handy when I have to attend big events and my skin feels dull and needs some instant boost. Over time, I've noticed that my pores appear to be finer and my little pimple marks have more quickly.
Final Thoughts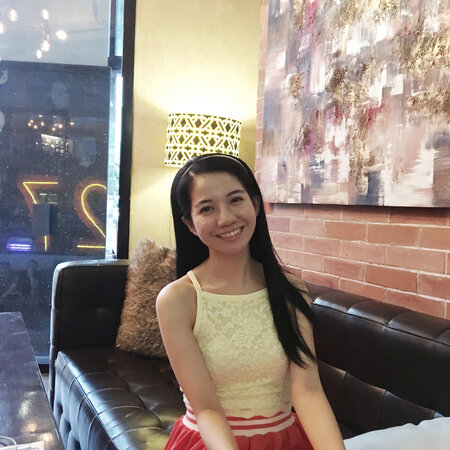 The verdict? Obviously, I'm giving it an A+. It gives palpable results and more importantly, it did not make my skin breakout. I'm gonna finish this review by revealing a secret: some of the glow that I get by using the Origins Clay mask comes from feeling relaxed and calm. So ladies, remember to take a break from your busy bee life and just put your hair down and put your mask on.