Everyone has been anticipating the historic collaboration between Rihanna and LVMH since rumours sparked last January. Aside from this being the first time LVMH created a new brand since Christian Lacroix in 1987, this would also be the first time a woman of colour is heading a fashion house under the brand. Now all those whispers are finally taking form. Following the success of Fenty Beauty and her lingerie line, Rihanna's new Fenty fashion label is launching soon. Days ahead of the debut of Fenty Maison in Paris, they've finally teased us on what the singer's first-ever fashion collection. With the help of her former stylist (and now the label's Fashion Director) Jahleel Weaver, Fenty Maison opens strong and edgy with these looks.

Monochrome power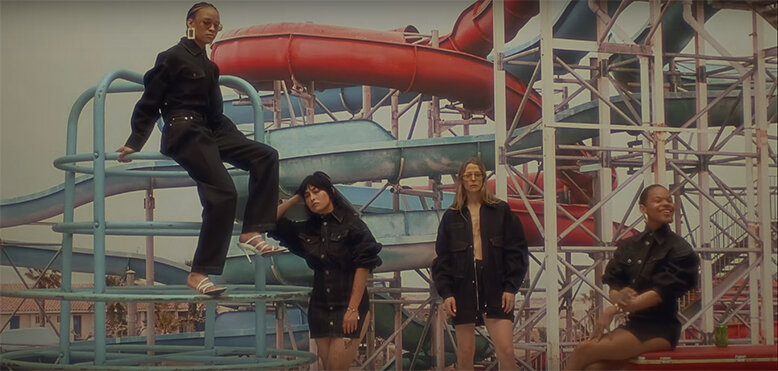 Models wearing all-black in the first Fenty fashion collection teaser. (source)
The Fenty Maison video teaser featured monochromatic looks. Tailored pieces in neutral whizzed through the screen as Rihanna styles the models donning her collection. Ensembles are all in earthy tones ranging from all-white, black, and tan hues made from a variety of fabrics.