Exploring great new heights in style is every woman's mark on the world. That's why everything we bring to our travels is a reflection of our personal drive and mission. In line with this,
RIMOWA
, Europe's leading manufacturer of premium travel luggage, is launching
Women On A Mission
this coming October. This exclusive capsule collection aims to celebrate Asian women travelers in the hopes to inspiring and encouraging even more women to travel in style and embark on their own journey of exploration and self-discovery.
In collaboration with Singapore's local contemporary womenswear label
Ong Shunmugam
, the collection consists of six unique Ong Shunmugam designs on RIMOWA Classic Flight cabin cases and six complementary travel-friendly outfits. The six-piece collection is more exclusive than ever for RIMOWA enthusiasts around the world with a limited three cabin cases produced per design.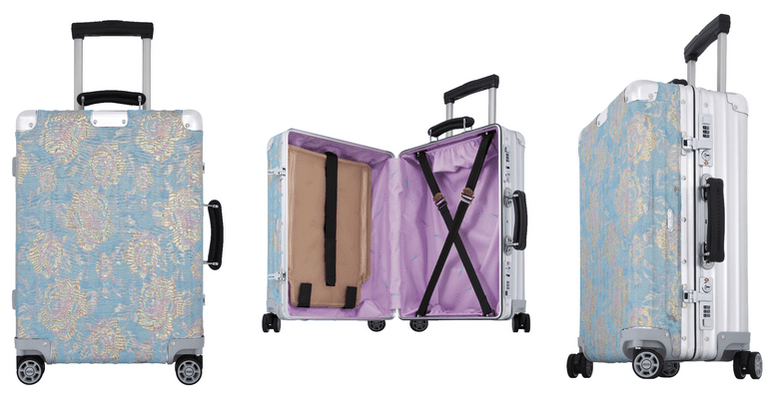 From China, Indonesia, India, Japan, Malaysia, and Mongolia, the designs from the collection each represent an Asian travel destination. The exterior of the cabin case is specially created with traditional textiles from the corresponding country. Meanwhile, the interior is lined with a matching fabric printed with interesting digitized illustrations by Singapore-based visual artist
Rizibë
.
The key look from this collection is a brand new design using traditional fabric specially sourced from India, whereas the other five designs are fresh reinterpretations of iconic looks from Ong Shunmugam's existing collections.
Mark your calendars and get ready to celebrate your journey to self-exploration in style with the RIMOWA x Ong Shunmugam capsule collection.
--------------------------
The RIMOWA x Ong Shunmugam: Women on A Mission capsule collection will be available at RIMOWA stores in Mandarin Gallery, Marina Bay Sands, and Suntec City and the complementary womenswear will be available at Atelier Ong Shunmugam in Chip Bee Gardens in Singapore from October 2016 onwards.