(cover photo from erikarosales)

By now, every one and their mother knows that Pantone came out with not one, but two colours for 2016 — Rose Quartz and Serenity. It's a far cry from 2015's Marsala, but this year's colours feel and look like a breath of fresh air.
As gorgeous as these two pastel shades are and seemingly more suited for the spring and summer, they can be worn
any
time of the year! So, if you want to find out how you can rock these two beautiful hues all-year round, keep reading below for our 6 tips and tricks!
--------------------------
Jewellery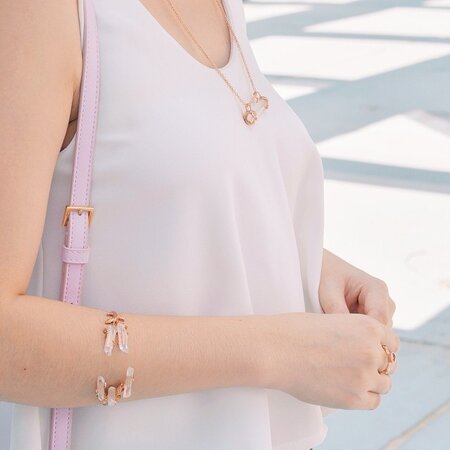 (photo from HLRYYS)
Rose Quartz and Serenity as jewellery is genius because they're soft enough for any look, but they still have the ability to stand out with their unique shades! Rock the two colors as bracelets, necklaces, earrings, or rings and they will certainly tie all your looks together!