(cover photo from erikarosales)

By now, every one and their mother knows that Pantone came out with not one, but two colours for 2016 — Rose Quartz and Serenity. It's a far cry from 2015's Marsala, but this year's colours feel and look like a breath of fresh air.
As gorgeous as these two pastel shades are and seemingly more suited for the spring and summer, they can be worn
any
time of the year! So, if you want to find out how you can rock these two beautiful hues all-year round, keep reading below for our 6 tips and tricks!
--------------------------
Jewellery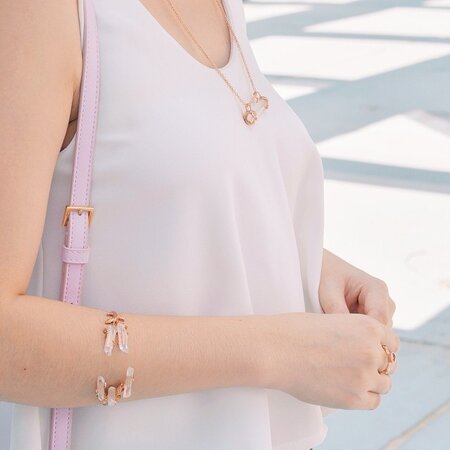 (photo from HLRYYS)
Rose Quartz and Serenity as jewellery is genius because they're soft enough for any look, but they still have the ability to stand out with their unique shades! Rock the two colors as bracelets, necklaces, earrings, or rings and they will certainly tie all your looks together!
Nail Colour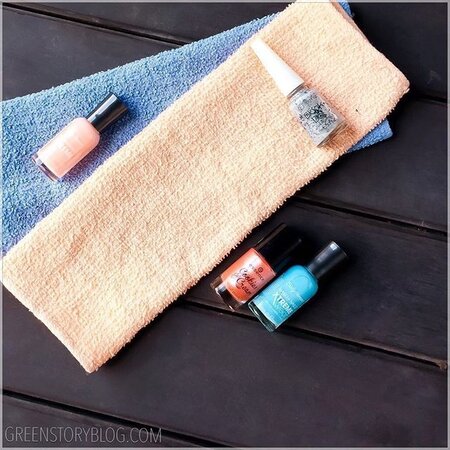 (photo from GreenStory)
Wear them separately or together on your nails and you will still have the hottest manicure in the room! Both colours will flatter all skin tones so you don't have to worry about making your nails look dead or pale! Now that's what we call versatility!
Sweater

(photo from charleneajose)
Make your next outfit of the day pop by sporting a Rose Quartz-hued sweater or a Serenity-coloured one! Wearing it on its own or as an extra layer to keep you warm, these neutral shades will go perfectly well with any outfit. You don't even have to be confined to rocking these colours as sweaters because they would still be just as beautiful as jackets or tops or even shoes!
Eyeshadow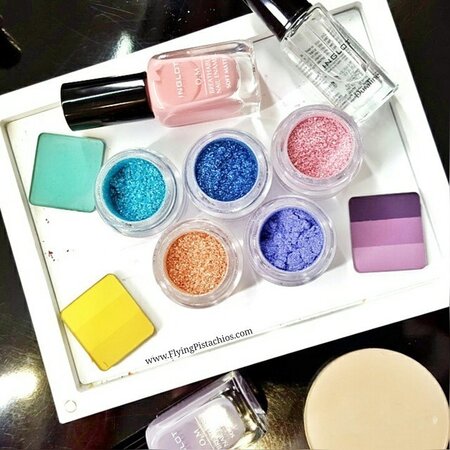 (photo from quiyunz)
Perfect as a wash of colour on the lid, Rose Quartz and Serenity will instantly make your eyes pop and brighten them up! If you're a gal on the go, then you'll love putting these on your eyelids for a quick pick-me-up to finish off any MOTD.
Inner Corner Highlight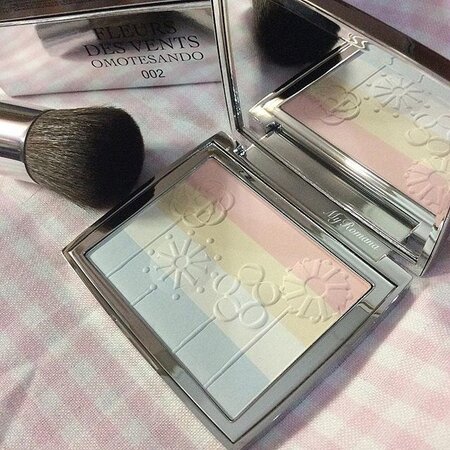 (photo from MyMakeupOrganizer)
Instead of using the typical champagne or rose gold colour on the inner corners of your eyes, why not mix things up and try Pantone's colours of the year? They're light enough to brighten up your peepers, and whether they're matte or shimmery, they will still make you look awake in under 5 seconds!
Ombre Hair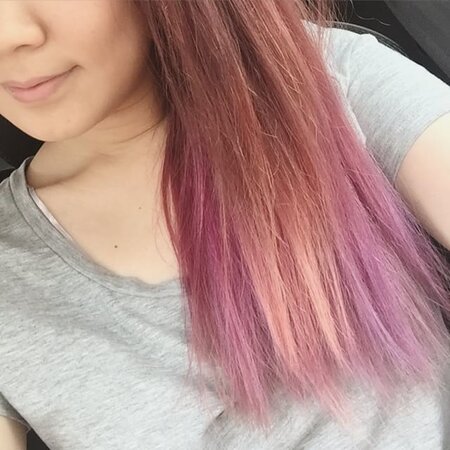 (photo from MiyoHan)
Hair colour trends come and go, but the most resistant one was the ombre hair trend. So for this year, get out of your comfort zone and rock some Rose Quartz or Serenity ombre tresses! Or if you want to go all out, combine the two with Serenity at your roots, transitioning to Rose Quartz at your ends!
--------------------------
How are you going to rock Rose Quartz and Serenity this year? Let us know below!