Just in time for summer, Clozette has partnered with
Matrix Philippines
to give selected
Clozette Ambassadors
an ultimate hair makeover featuring Matrix's latest hair trend:
Rock 'N' Strobe
. From edgy cuts to soft highlights, our Clozette Ambassadors were treated to a hair revamp rooted in the art of strobing.
Strobing
is a technique which originated in makeup as the placement of highlights in key areas of the face to draw attention to your favourite features. Now this trend has expanded beyond makeup in the form of Matrix's Rock 'N' Strobe hair colouring technique.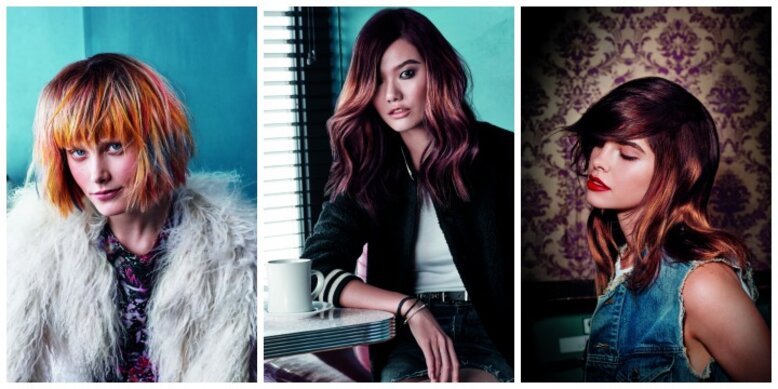 Rock 'N' Strobe is all about injecting your look with youthful energy and a pop of rebellion. It's a style perfect for those who loves to jam out, ham out, and break the rules -- those who aren't afraid to stand out from the crowd.

Intrigued by this new hair trend? Read on to learn more about this hair-evolutionary technique and see our Clozette Ambassadors' transformed looks.
Personality and hair styles
Our hairstyle, much like our wardrobe and makeup choices, says a lot about our personalities. However, experimenting with our look can be a bit tricky as it's so easy to get something wrong and end up with a hair colour and cut that doesn't suit your face shape or skin tone.
So if you don't want to end up with an unflattering cut and colour, then it's best to get guidance from the experts to ensure that changing your look will be a definite success.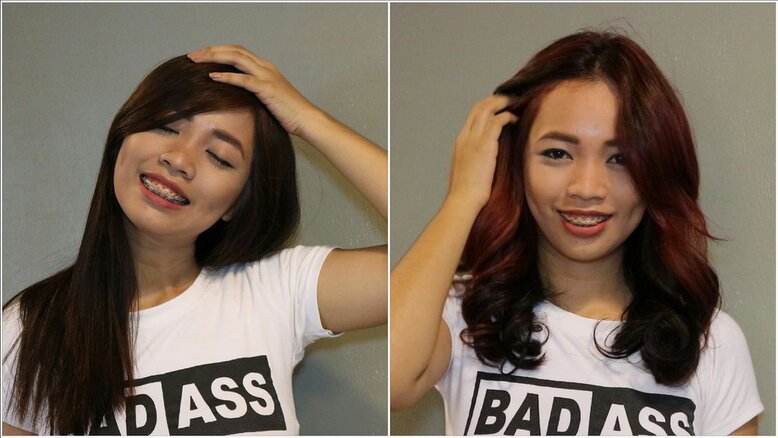 "My hairstyle shows how bold and fearless I am. I am always ready to explore and experiment just like [what I did] with my new hair color. This is actually the first time I had this shade. Thanks to Ate Gerien who suggested [this look]!" -
Star Clozetter Justine Galang
Hair strobing versus highlighting with makeup
"I love the idea of highlighting [being] incorporated [to this hair trend]! I love that it's meant to enhance and bring out the best of one's features and hide the 'not-so-favorite' areas just like how makeup works. By trying this new look, it made me feel more confident with my assets and less conscious about my insecurities!" -
Clozette Ambassador Aggy Nuguid
.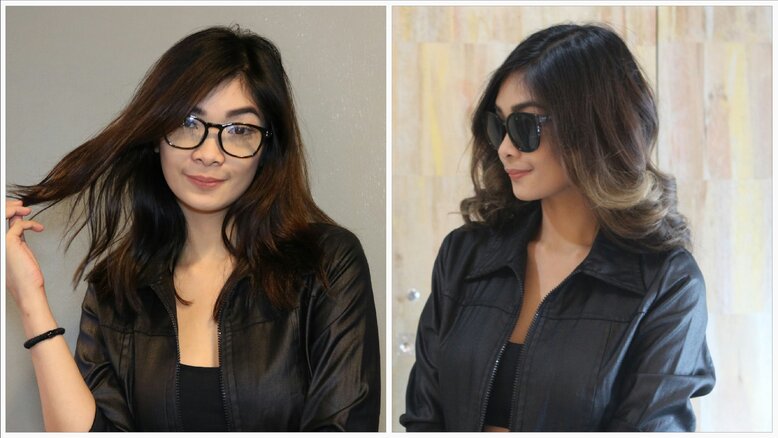 The 3 Strobing Techniques
In makeup, a highlighter is used to give our features that extra glow especially when the light hits our skin. But if you've tried it, then you'll know that getting it right can also be challenging as it can make your skin look shiny and oily when done incorrectly. It can also put the spotlight on skin imperfections that you're trying to cover up instead of making your best features shine.
So if you haven't mastered this makeup technique yet, then fret not! Strobing is all about making the magic of highlighting work for you without the added effort and these three techniques from Matrix's Rock 'N' Strobe technique is all about that!
--------------------------

If you're blessed with amazing cheekbones just like
Clozette Ambassador Jean Dalida
, this strobing technique is for you! The look is achieved by bleaching the mid-section of the hair that is perfectly aligned with the cheeks and dyeing it with a hair colour that suits the skin tone.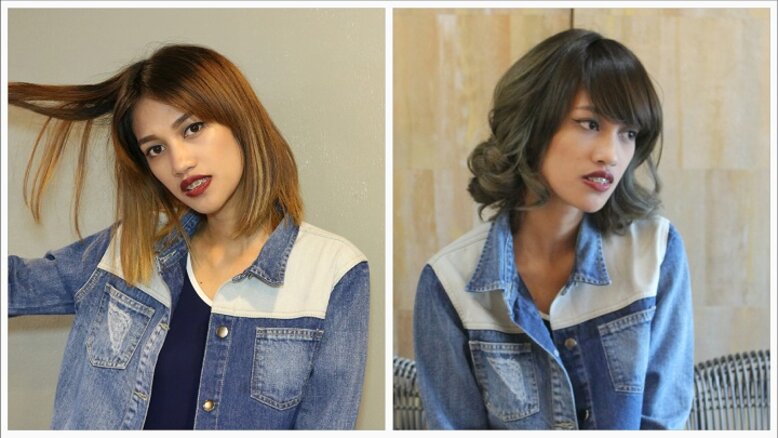 This is also the go-to look if you're a lover of bold eye and lip makeup just like
Clozette Ambassador Maxine Marcelino
.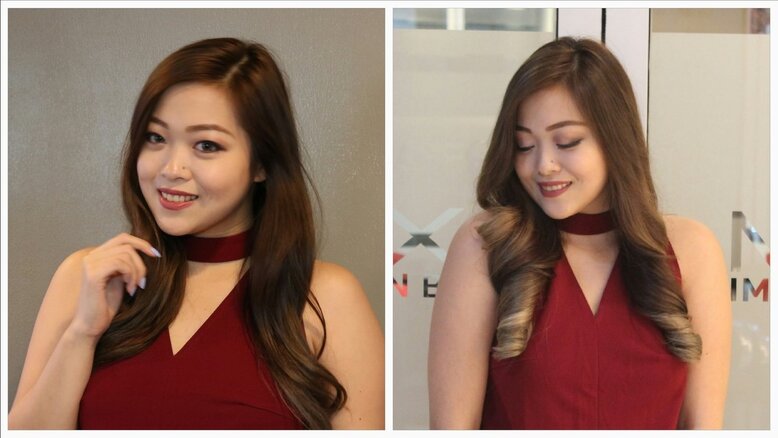 Take your smile to a whole new level. Show off your pearly whites and give your face an extra lift with the jaw strobe! This look is achieved by layering your hair, bleaching the area by the jawline, and letting it stand out in between the darker top and bottom base.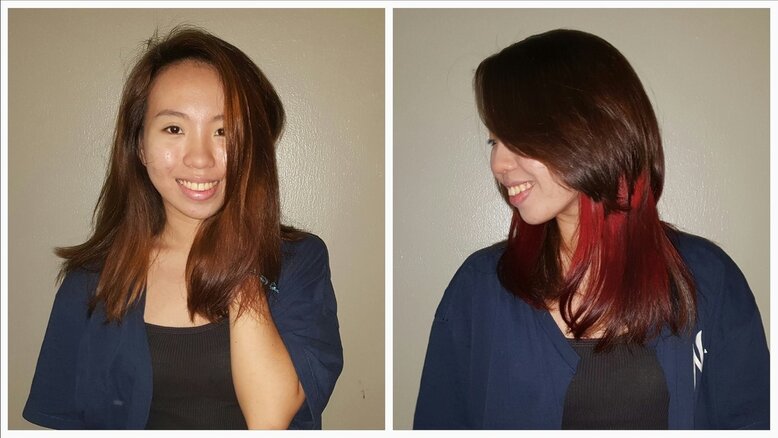 For those whose eyes are their strongest feature, this is the strobing technique for you. This look is achieved by framing the face with a textured fringe and bleaching parts of the hair in random patches to focus the light to your eyes.
Plus, if you're a huge fan of bold eye makeup, this will truly make your peepers stand out from the crowd!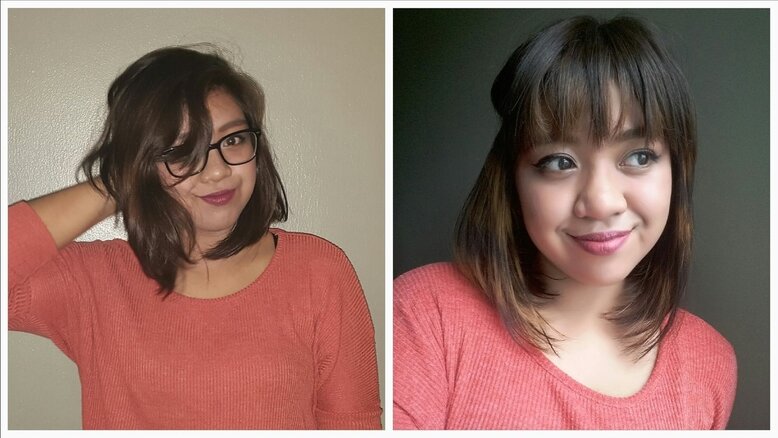 Just when you think that this hair trend couldn't get any better, it's also effortlessly chic and can definitely help reinvent the way you do your makeup and style your OOTD.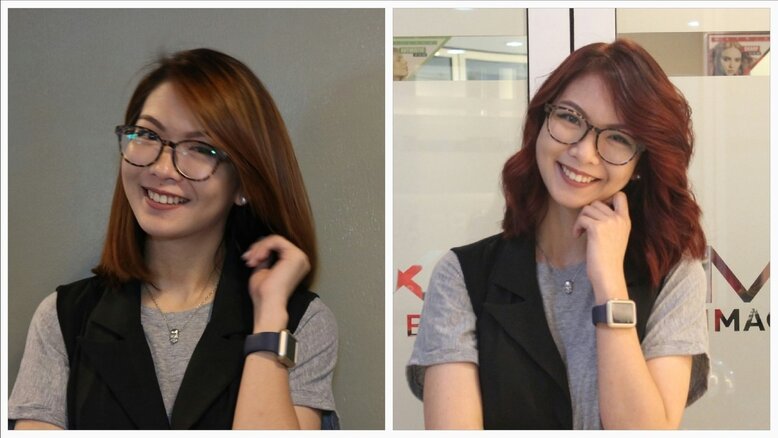 "Since my hair is now reddish, I will opt to wear clothes that will help bring out the colour of hair and avoid colours that will clash with red. For lipstick, mauve and dark red shades will be my go-to colours!" -
Clozette Ambassador Camille Pujalte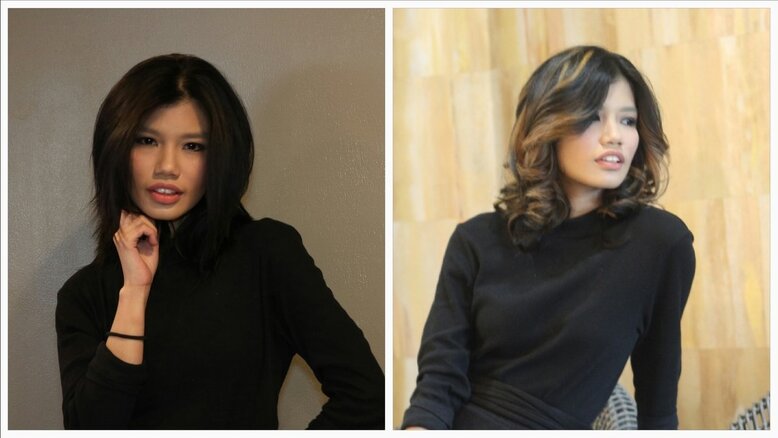 "It is true that highlighting and contouring has been big in terms of make-up trends. And as for some people like me, I'm not that person who really has the knowledge in terms of contouring and highlighting. Most of the time, I fail whenever I try. However, the new highlighting technique has given me a chance to enhance my facial features, to show them off, to look more distinctive, attractive, fresh, and bold." -
Clozette Ambassador Camey Flores
--------------------------
Visit your nearest Matrix salon nationwide in The Philippines and request for a Rock 'N' Strobe look today!