Love is in the air! As we prepare for a big night out for Valentine's Day, don't forget that the way we smell is just as important as how we look – especially when he closes in for a kiss. Fragrances evoke and retain memories; they also leave a subtle impression about you on others.
Here are a few perfumes we suggest you wear this romantic season.
--------------------------
LOVE IS A WALK IN THE PARK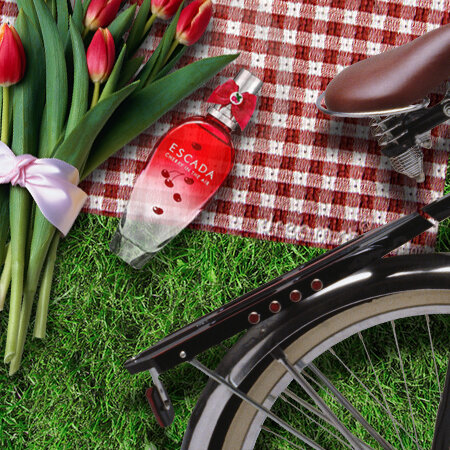 Your Valentine's date:

After presenting you with a bouquet of sunflowers, he takes you cycling, before completing the day with a picnic in a garden.
The perfume to wear:

ESCADA Cherry in the Air. Inspired by the fresh and sweet scent of cherry blossoms, the top notes are rich citrus like black cherry and raspberry, and the heart notes consist of floral scents like gardenia petals, coupled with coconut orchid, warm vanilla and marshmallow. Available in 100ml (S$117), 50ml (S$93) and 30ml (S$67), and a 150ml body lotion (S$38).