In March 2015, Veet Malaysia kicked off its first-ever Veet Mega Model Search 2015 opened to Malaysian girls aged between 18 to 26 years old who dreamed of becoming the next 'face' of the modelling industry. And finally, after four months of searching for the next grand winner, Veet has finally ended its hunt for the one girl who may just be the next big name in Malaysia's modelling scene.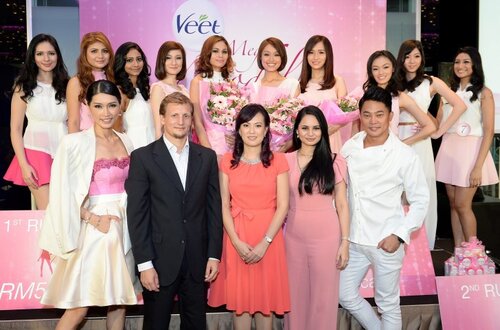 And the winner is: Rowena Lau Siew Lin! Rowena is from Sabah thus she is fond islands, beaches, and swimming. She wanted to be a model so that she will be able to inspire others by showing them positivity. Sheena Liam, winner of Asia's Next Top Model Season is her role model!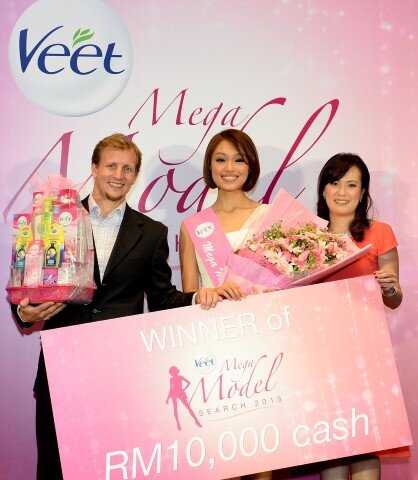 She was over the moon with her win saying: "It's been merely a dream to become a model. Ever since I was young, I thought of walking the runways but I was a shy girl. I didn't expect that it has finally came true! It's a surreal feeling to know that I won – I'm so happy that I am finally one step closer to my dream!"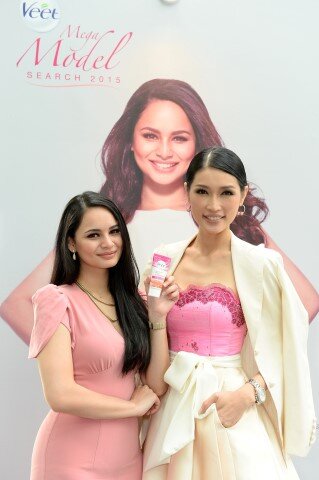 Rowena now has the golden opportunity to become the next big name in Malaysia's modelling industry, making the competition the perfect launch pad for her future career. She brings home with her exciting prizes worth more than RM20,000! Other winners were: Nurul Faizura Binti Gamal Abdul Nasser 1st Runner-up, Andrea Tan Wan Ying 2nd Runner-up, Crystal Tung Lu Yie Most Photogenic Model, and Emy Farrah Elena Binti Most Confident Model.
Congratulations, Rowena!