How are your fitness goals working out for you? If we're going to do some guessing, we're sure that everyone who's tried their hand at exercising all started with the same activity: running. Everyone — and we mean everyone — surely has given it a go at least once in their life (hello, flashbacks from gym class). For one, it doesn't require a gym membership or a complex set-up, making it accessible to everyone. It's also an effective way to pump yourself up at the beginning of the day or cool down after a hectic one. If you're the type to go for a challenge, maybe you even signed up for marathons at one point — the possibilities are endless.
All we're saying is if you find yourself bored with your usual gym routine or are looking for ways to reignite your fire for fitness, going back to the basics will do you some good. And since we want you to be en route to achieving your fitness goals (always!), add some flair to your running sessions with these shoe suggestions that will match your running personality.
The sprinter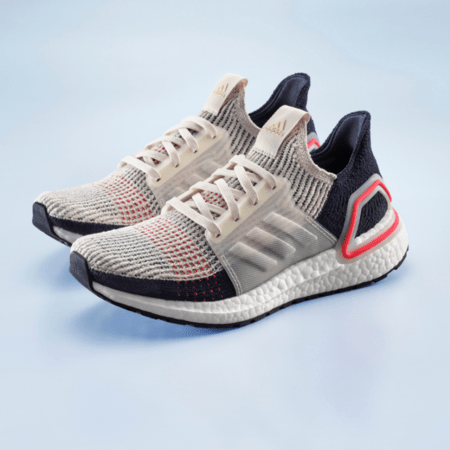 SGD280/~USD208
Running, for you, means business. You probably discovered your passion for it the first time you signed up for your first ever marathon and have embraced it since. With this, like a soldier gearing up for battle, you love kicks that won't disappoint while you're performing at your strongest. This is why a high-performance pair like the adidas Ultraboost 2019 fits your running personality like a glove. This pair gives you adaptability, support, and a striking appeal that matches your fire and energy. P.S. If you enjoy Game of Thrones as much as your marathons, adidas also released this pair in Westerosi designs for a limited time.
The doll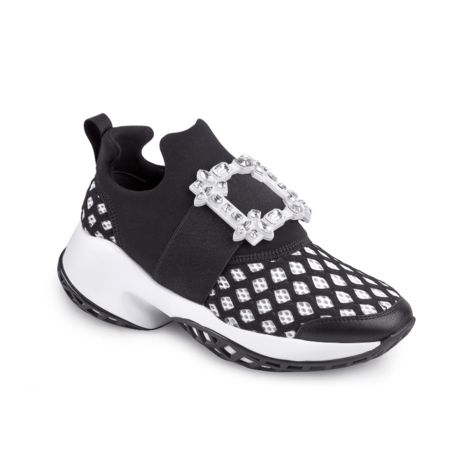 SGD1,680/~USD1,243
Style is of the essence in everything you do and that also counts when you're getting fit. Dressed in your most stylish running clothes, you have the amazing ability to look and stay fresh even after a running session — a feat that not everyone can achieve. That's why when we saw the Roger Vivier Viv' Run Strass Buckle running shoes, we immediately knew that this pair is your match. For the first time, the brand introduces that unlikely pairing of high fashion and running and for some reason, it just works so well, just like your signature persona of running-meets-runway.


The fitness buff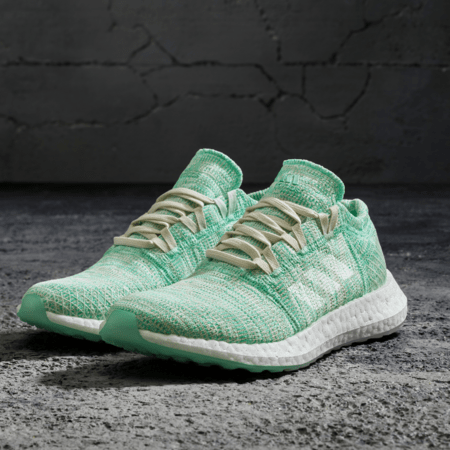 SGD170 /~USD125.78


Hey, even the most competent people need assistance and reminding, too! This is why even you, dear fitness buff, is included in this list. Running is second nature to you, complementary to your hectic workout plan and heavily practised wellness measures. And since you know your battleground well, we're giving you a trusty pair that will slide into your routine effortlessly. adidas Running's PureBOOST GO gives agility and adaptability that will support not just your runs but even the rest on your fitness agenda. Featuring materials inspired by the military which are of industrial strength, the design is definitely tailored to keep up with you and not let you down even in the most strenuous of workouts — even if you take it to the streets.
The busy bee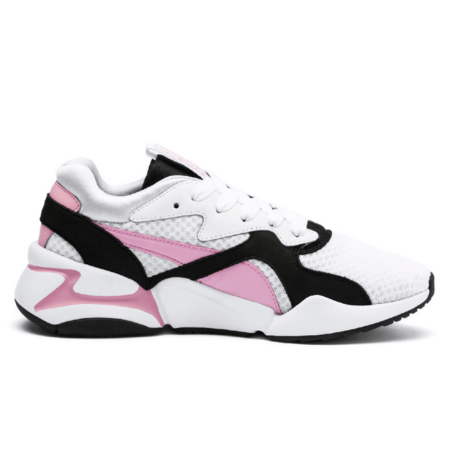 SGD159/~USD118
Choosing to run as your go-to fitness activity is at most made from practicality, considering that your schedule is already packed as it is. With this, everything about your routine must be efficient, fool-proof, and as multi-purpose as it can. With these circumstances, one choice definitely came out on top: the PUMA Nova '90s Bloc. Specially designed for women who are all about versatility without shying away from style and fashion-forward detailing, this silhouette is great for both work and play that will not disappoint no matter where you take it day in, day out.
The casual racer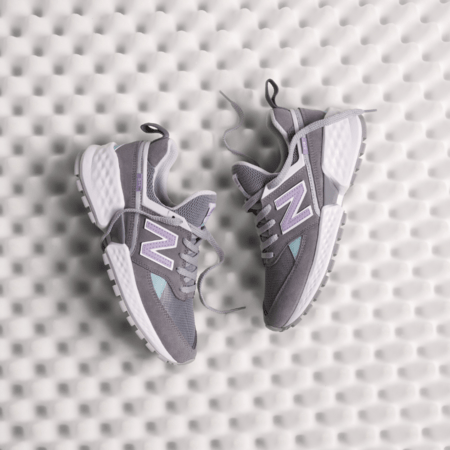 SGD159/~USD118
A routinary schedule and a time limit to boot? So not your thing — at least when it comes to running. You're not a fan of keeping track of your runs with all the technicalities of timing and number of steps, and would much rather take it as a way to relax and unwind. You love to keep your pace steady, with the occasional sprints should you feel up to it, and just live in the moment. Given this, our best bet for you would be the New Balance 574 Sport V2. This pair combines craftsmanship and fit without compromising versatility, while also featuring the brand's modern Fresh Foam cushioning tech that promises maximum comfort. Perfect for your at-ease running moments, don't you think?
Next, find out the best city to live in based on your zodiac sign.