Have you ever wondered how your fave Korean celebrities got their silky hair? Just look at Park Shin Hye in Memories of Alhambra — don't her soft curls shine beautifully under the light? Even with minimal styling, their looks remain sophisticated as their locks fall with such vitality. You see, aside from their 10-step skincare routines that bring out their porcelain glass skin, Koreans also have a rigorous hair care routine. Similar to their skincare practices, the philosophy of the Korean hair care lies with taking extra measures to nourish and prevent damage. Want to get luxuriant and healthy locks? Read on to find out how you can with Ryo Hair Loss Care range.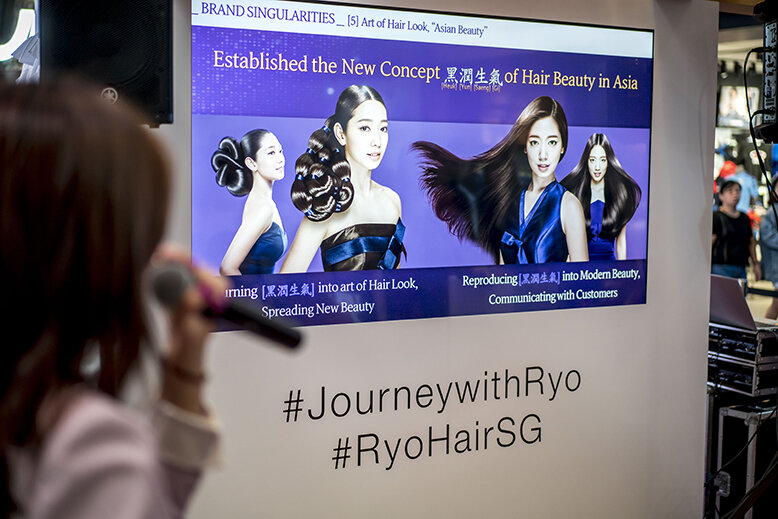 Nourish and prevent
Having a healthy scalp is the key to having vibrant and silky hair. Compared to other parts of your body, the scalp has more sebaceous and sweat glands as well as larger pores, which makes cleansing and nourishing it necessary for the overall vitality of your hair. If the scalp isn't well taken care of, it can impede hair growth, resulting in thin and dull hair.
Armed with 46 years of research, Ryo's hair products are designed to improve your scalp's health. Bring your crown's glory to where it once was with their herbal formulas that are all packed with revitalising power of Korean Ginseng. Now with two new additions to the Hair Loss Care range, you can battle damage and thinning caused by frequent styling and heat by treating your scalp.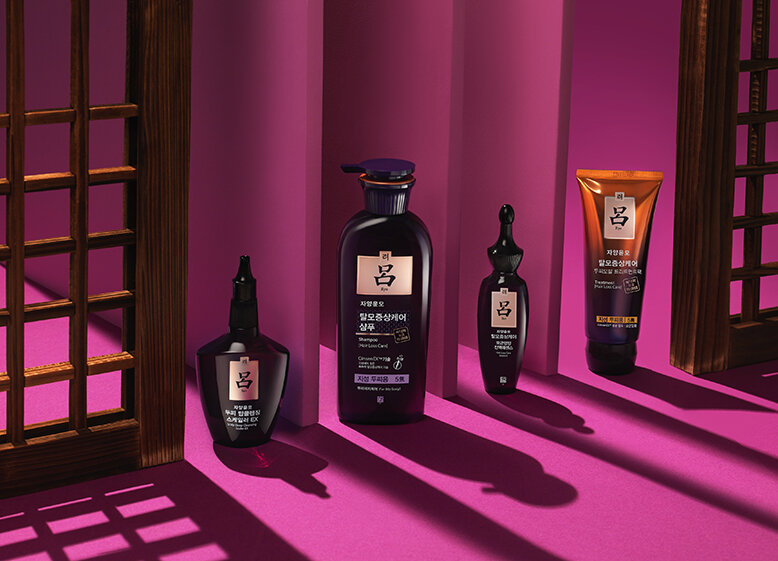 Ryo Hair Loss Care Range
Luxuriously revitalises
Last 2 August, Ryo introduced two new additions to their best-selling Hair Loss range that includes a shampoo and conditioner — Ryo Hair Loss Care Scalp Deep Cleansing Scaler EX and Ryo Hair Loss Care Essence — in Singapore. The products provide you an intensive four-step Korean hair care experience that will indulge your locks and give it the pampering it needs. Start off your routine with the Scalp Deep Cleansing Scaler EX that deeply clears your scalp's pores from oil and dirt with its gentle formula. Continue cleansing and strengthen your strands with the Hair Loss Shampoo, which comes in different variants that are perfectly suited to any type of scalp. Next, moisturise and cool your scalp with the Hair Loss Treatment, packed with ginseng and other extracts that nourish the hair. Once dry, give your scalp extra powerful vitality with the Hair Loss Care Essence as a final step. This complete four-step routine will give your locks that elegant silky shine in no time.
Ryo pop-up event in partnership with Guardian held at ION Orchard last 2 August.
The number one herbal hair care brand in South Korea has been available in selected Guardian stores since March. Having 35,000 bottles sold to date, Ryo kick-started a Korean hair care trend in the Lion City and has become Guardian's sixth top performing brand. Thankfully, since they formed an exclusive partnership with Guardian, you can finally find the full range of Ryo hair care products at all Guardian Singapore stores and the Guardian online store. Experience the luxuriating effects of Korean hair care at home.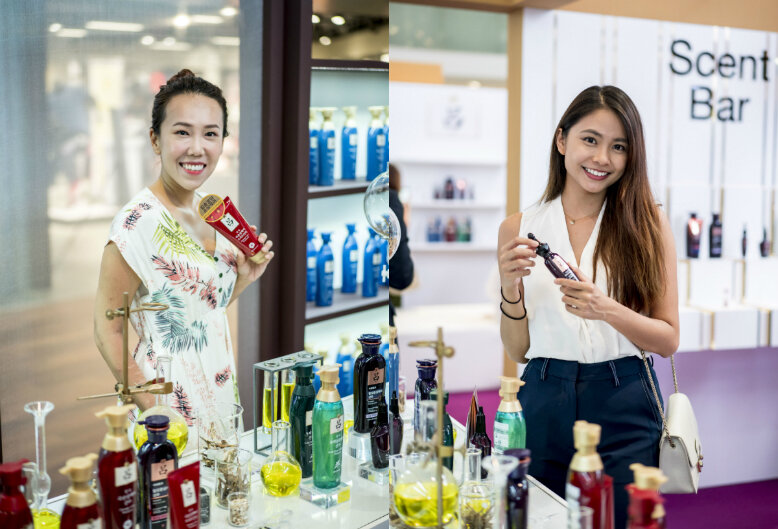 Clozette Ambassador Hannahchia and Clozetter Xinlinnn spotted at the event.
Finally, have fun with your hair and style them with cool hair accessories.