The month of June began with glitz and glamour as Filipino fashion designer Sassa Jimenez launched her anniversary collection. Entitled TEN, the collection marked her decade in the local fashion industry. Doing away with a traditional runway event, Sassa showcased her 10-piece collection through an exhibit, accompanied by groovy beats, delectable food, and drinks. Stepping inside the dimly lit studio was akin to being in a museum, as Sassa's ruffled and bold pieces were displayed through contemporary installations. TEN is a testament to the evolution Sassa Jimenez has gone through the years. Surprisingly enough, the designer's journey didn't start as a childhood dream, as one might expect. Read on as she looks back on memory lane with TEN.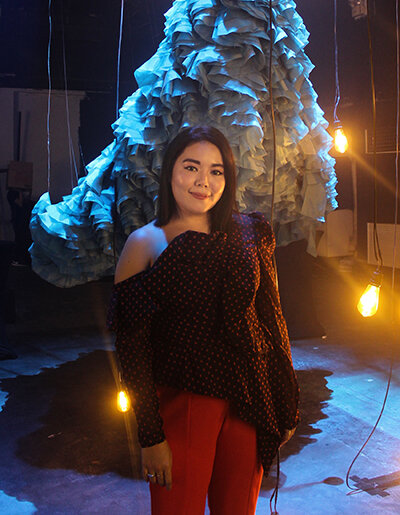 Sassa Jimenez
How did it all start for you? How did you come to love fashion and designing clothes?
I think I became interested in clothes when I would read storybooks and find a princess or some heroine that's in really nice clothes. But I didn't think fashion could be a career when I was young. It was a hobby until my mum introduced me to the idea that it could turn into a serious business. She convinced me to study fashion and merchandising in the States. When I moved back here, I started doing small shows, [such as] for college events that my friends would invite me to. Eventually, I found myself doing a solo show in Philippine Fashion Week. I really consider that my big break and since then, everything started to snowball. Social media was also starting to become a thing, so I think that's also what helped when I began.