From their new Liptensity collection to the highly anticipated MAC x Selena collaboration, September and October are, and will be, filled with new MAC releases left and right. And that's not a bad thing. You can never have too much makeup, right?
But be honest with us; when you took one look at our cover photo, did you and your wallet suddenly itch to head over to the nearest MAC boutique? Or did you feel overwhelmed with the number of releases they're coming out with?
If it's the latter, fret not! Because we got a sneak peek of all their new releases and came up with a list of the products that you must have sooner rather than later!
--------------------------
Brow Sculpt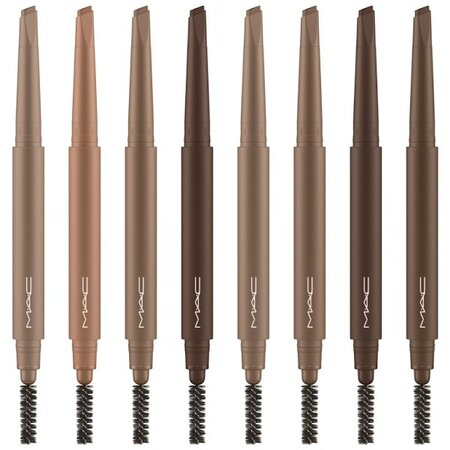 Matte, instantly adheres to your brow hairs, a chiseled tip that allows you to shape them, and comes with a spoolie. That's the
Brow Sculpt
for you: it has everything you'll need in a brow pencil. So whether you want a natural, diffused look or an HD, picture-perfect one, this brow pencil will cater to all your needs.