From their new Liptensity collection to the highly anticipated MAC x Selena collaboration, September and October are, and will be, filled with new MAC releases left and right. And that's not a bad thing. You can never have too much makeup, right?
But be honest with us; when you took one look at our cover photo, did you and your wallet suddenly itch to head over to the nearest MAC boutique? Or did you feel overwhelmed with the number of releases they're coming out with?
If it's the latter, fret not! Because we got a sneak peek of all their new releases and came up with a list of the products that you must have sooner rather than later!
--------------------------
Brow Sculpt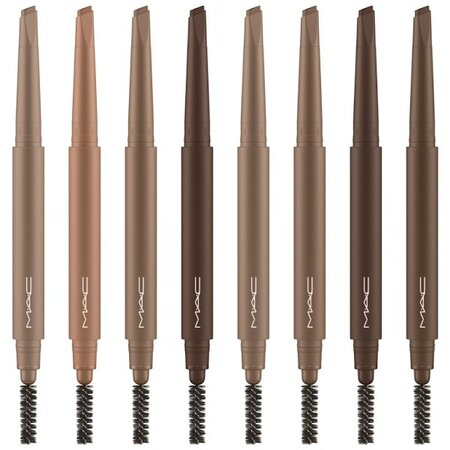 Matte, instantly adheres to your brow hairs, a chiseled tip that allows you to shape them, and comes with a spoolie. That's the
Brow Sculpt
for you: it has everything you'll need in a brow pencil. So whether you want a natural, diffused look or an HD, picture-perfect one, this brow pencil will cater to all your needs.
--------------------------
Liptensity Lipstick in Driftwood and Galaxy Grey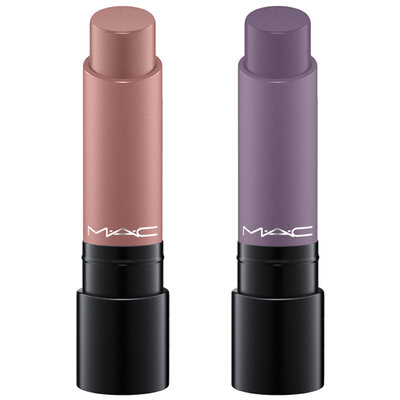 A luxurious formula that will melt into your lips upon contact, the
Liptensity lipsticks
provide full, saturated colour in one stroke and give lips a comfy, satin finish. Our recommendations? Driftwood, a unique nude with a lilac base; and Galaxy Grey, a blue-toned grey that's very trendy right now!
--------------------------
Bangin' Brilliant Blush in Saucy Miss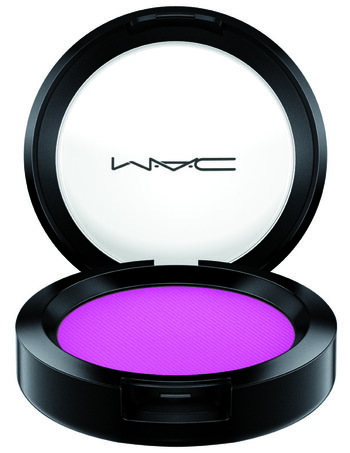 At a first glance, this
Bangin' Brilliant blush
looks scary. But trust us, just use a light hand and a fluffy brush to get a gorgeous wash of violet pink on your cheeks and brighten up your MOTD.
--------------------------
MAC x Selena Lipstick in Dreaming Of You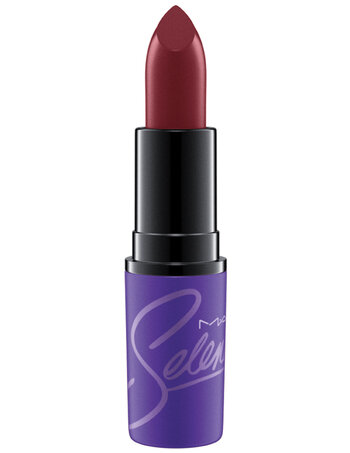 MAC x Selena consists of 3 new shades of lipstick, but the makeup bag must-have is definitely
"Dreaming Of You"
. Its deep wine shade is perfect for the season, its formula is extremely smooth, and it's comfortable to wear all-day long!
--------------------------
Studio Fix Perfecting Stick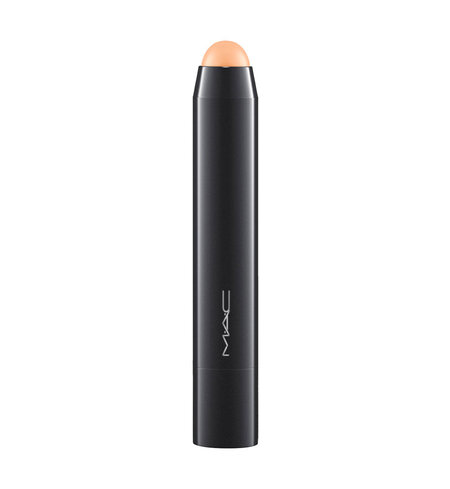 Banish blemishes, dark circles, and hyperpigmentation using MAC's new
Perfecting Stick
. This easy-to-use stick concealer gives medium buildable coverage, is easy to blend, and sets to a matte finish, making it the perfect on-the-go product for mid-day touch-ups!
--------------------------
Vamplify Lipglosses
This isn't any ordinary lipgloss. This is
#lipglossonfleek
. The
Vamplify Lipglosses
are loaded with pigment to give you a dramatic, glistening effect with just one swipe. Layer it over your favourite lippie or use it on its own, one thing's certain, this long-wearing lipgloss will make one heck of a statement.
--------------------------
What MAC makeup products are you excited to purchase? Share your favourites with us below!