(cover photo from Chrisherlady)
Valentine's day is one of the most romantic events of the year and we're sure you're looking to give your partner the best date and gift ever. Yes, chocolates, roses, a letter, and a fancy date somewhere always does the trick-- but aren't you tired of gifting the same old things?
So if you truly want to impress your valentine, here are 10 fashion and beauty finds that would make perfect gifts for the 14th of February.
--------------------------
The Latest Fashion Releases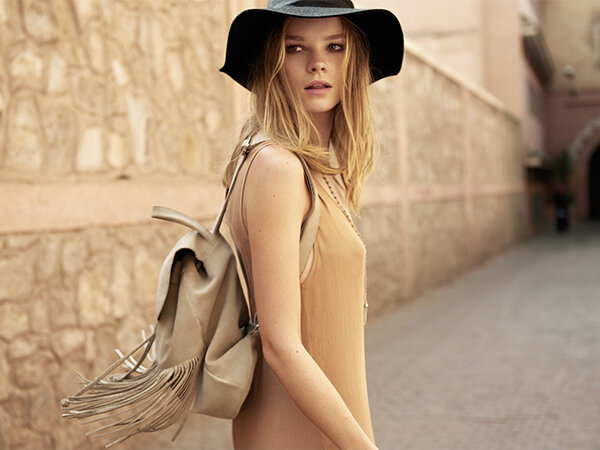 (Get The Look from Bershka)
Which girl wouldn't love getting her hands on the latest outfits? So if she's into bohemian-inspired items, she'll surely love a piece from Bershka's latest collection which features the Bohemian and folk style of the 70's. So go ahead and surprise her with your personal picks from the collection.
Jewellery Set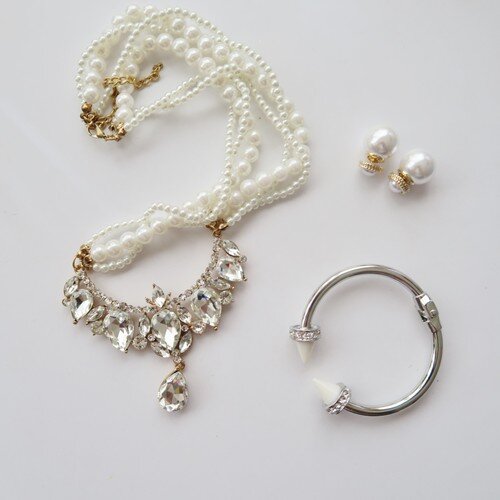 (Jewellries from The Dancing Jewels)
Jewellry is a no-fail gift for Valentine's day. If you really want to impress, give her the whole set--ring, bracelet, necklace, etc. It doesn't have to be extremely expensive because shops like The Dancing Jewels offer a whole lot of affordable yet classy and fancy-looking jewellries.
Makeup Haul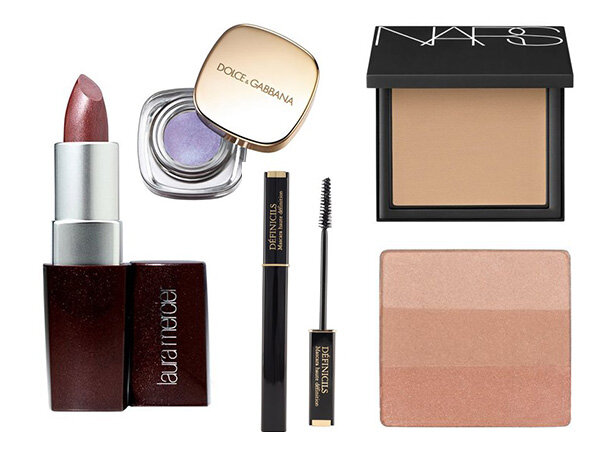 (Makeup Available Here: Lipstick, Eyeshadow, Mascara, Foundation, Blush)
Reward your girl for always looking made-up for you whenever you're out on a date by giving her favourite makeup products. Buy them, have it wrapped in pretty packaging, and insert a thank you note saying how much you love and appreciate her.
Signature Sunnies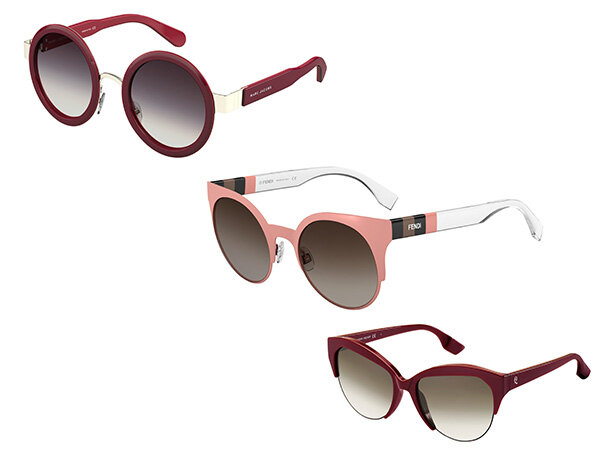 (Sunnies from Marc Jacobs, Fendi, Alexander McQueen)
Go the extra mile and grab her something a bit more expensive than your usual gift. These timeless sunglasses from Marc Jacobs, Fendi, and Alexander McQueen are must-have pieces which she'll surely appreciate.
Statement Shirt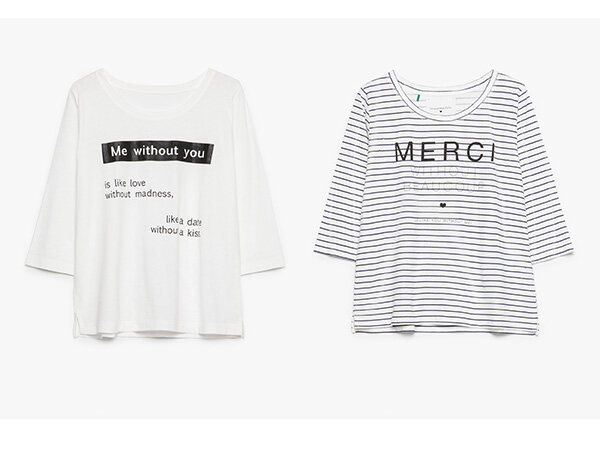 (Get The Look from Stradivarius)
Stradivarius has designed a special Valentine's Day capsule collection made up of three T-shirts based on the #mewithoutyou claim – a concept defined by various messages of love.You'll definitely sweeten up the day and make her blush with these shirts!
Couple Gift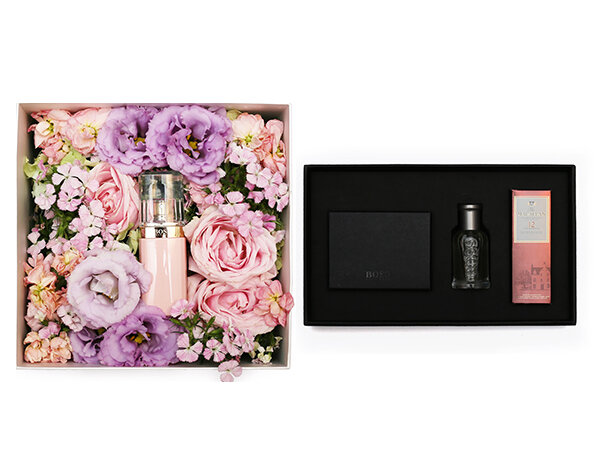 (His and Her Scents from HUGO BOSS )
How about spending for both of you on Valentine's Day? Fragrances is one of our top picks when it comes to "His and Hers" gifts and may be hard to choose which one is perfect. The scent for her includes a custom-engraved BOSS Ma Vie scent amidst floral blooms while the box for him includes a custom-engraved BOSS Bottled fragrance, a name card holder, and a miniature bottle of The Macallan 12 Year Old. Both scents are limited edition and are available until February 12 only.
A Complete OOTN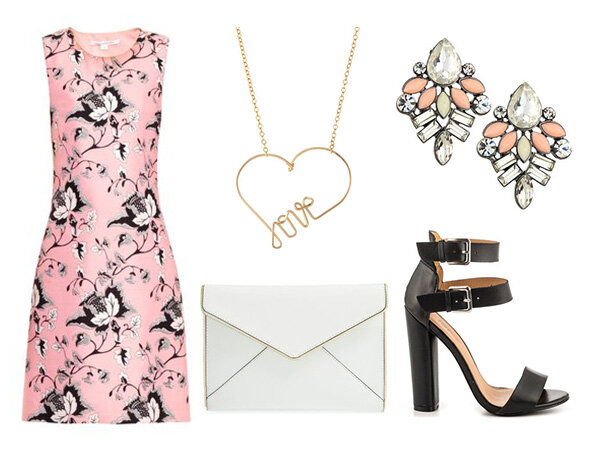 (Get The Look Here: Dress, Necklace, Clutch Bag, Earrings, Heels)
Wearing matching clothes isn't the classiest way of dressing up for a date in a fancy restaurant. Surprise her by sending over a full outfit for your Valentine's date. Send it at least 3 hours before (anonymously, for extra points) and pick her up wearing something that would complement her outfit.
A Box Of Luxury Skincare Products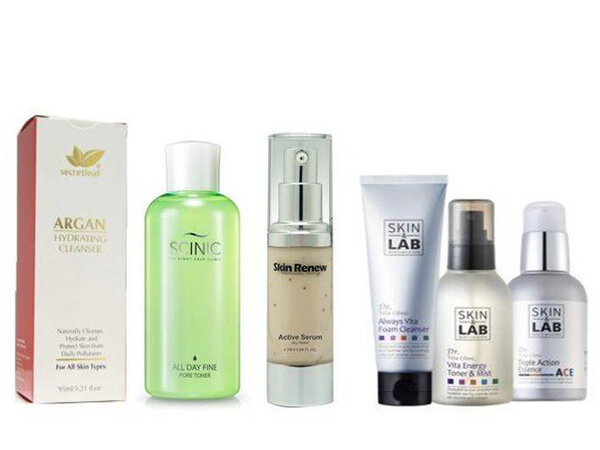 (Skincare Available Here : ARGAN, SCINIC, Skin Renew, SKIN & LAB)
Every girl loves a great skincare regimen. So pamper her with a box of her holy grail luxury skincare brands. It should instantly put a smile on her face.
A Little Bit Of Everything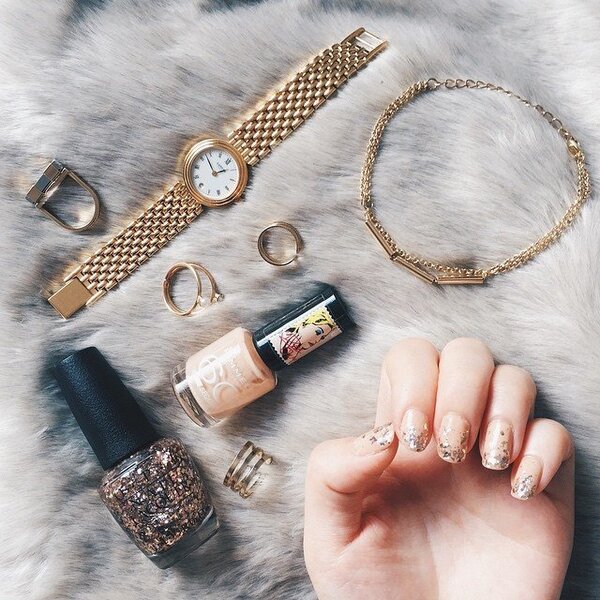 If you still can't decide, how about indulging her with a little bit of everything! It would be like a box of all her favourite things including accessories, skincare products, clothes or shoes, makeup, sunnies, etc. And then slip in a letter for a sweet surprise!
A Trip To The Beach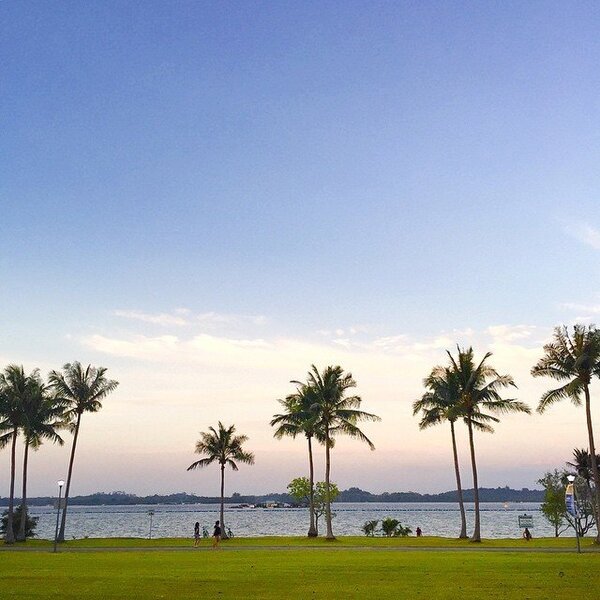 Instead of giving her something material, how about surprising her with the ultimate gift-- a trip to her favourite beach destination. Give her the gift of quality time together, away from stress in the city. Now, that is the sweetest gift you can give her on Valentine's Day.
Which of these gifts do you want to receive on Valentine's Day? Share in the comment box below!
Click Here to see more gift ideas from the Fashion Community.