Good hair days are what we all would like to have. But did you know that before we are able to achieve them, we must take care of one thing? Really good hair starts from really healthy scalp. It's true. When you have a healthy scalp, your hair grows better!

So how do you do it? Make sure you pick a product range that addresses the problem to the roots. With micro-surfactants,
Head & Shoulders
shampoos easily and effectively lift up impurities from the scalp — and it's not just dandruff it addresses! There's also itchiness, hair fall, flakiness, and dryness, not to mention odour. With the scalp thoroughly cleansed, you're sure to have hair that's 100 per cent dandruff-free and odour-free. Ready to learn more? Cleanse your scalp and keep it moisturised with the help of these.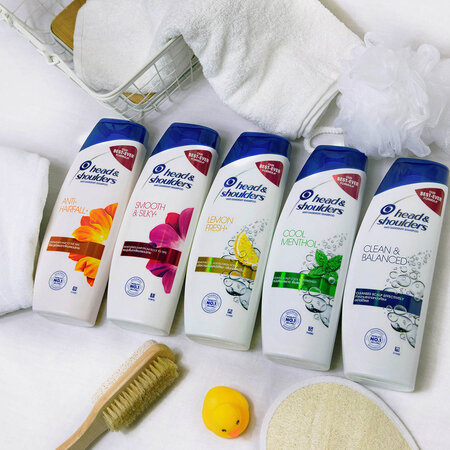 Head & Shoulders Smooth & Silky
Made with Magnetic Lifting Foam, this shampoo removes all traces of dandruff and scalp odour. Plus, it makes your hair smooth and silky.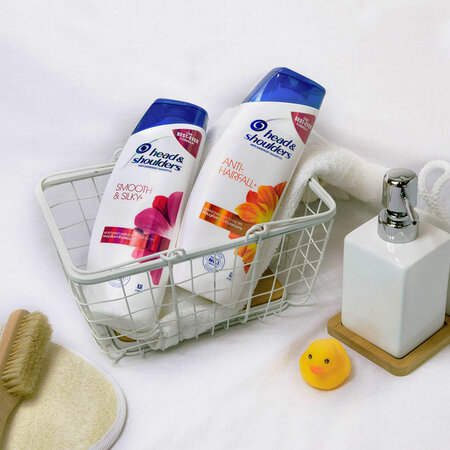 Head & Shoulders Anti-Hairfall
No dandruff, no itching, no flakiness, and no hair fall? It's possible with this shampoo that has a pH-balanced DermaSense formula that gently but effectively removes unwanted oil from your scalp and strengthens it.
Head & Shoulders Clean & Balanced

Looking for a more straightforward approach to addressing scalp care? You can rely on this shampoo that gives multi-symptom relief from different signs of dandruff such as flakes, itchiness and dryness. It leaves your scalp feeling and smelling clean and fresh, too.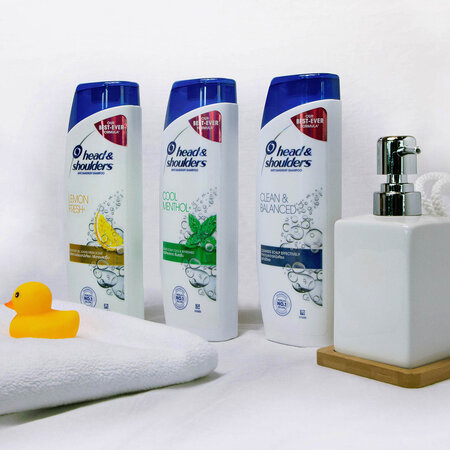 Head & Shoulders Cool Menthol
Amp up your cleansing routine with a hint of menthol while you lather. This shampoo gives your scalp a thorough cleanse while also giving it a boost of freshness that you can really feel.
Head & Shoulders Lemon Fresh
Cleanse and invigorate your scalp — and senses — with the help of this shampoo that relieves dandruff symptoms while leaving your hair smelling of zesty lemon, tropical yuzu fruit, mint and juicy citrus.
For great hair and scalp days, find Head & Shoulders at Guardian branches and online.