As you jet set from Singapore to Tokyo to Seoul and Hong Kong snapping up the latest wardrobe trends and best deals these stylish cities have to offer, it is imperative that you also leave a trail of your own… scent — one for each city. We did our homework and shortlisted a few fabulous fragrances befitting each Asian fashion capital so you can better spend your time snapping street-style pictures.
--------------------------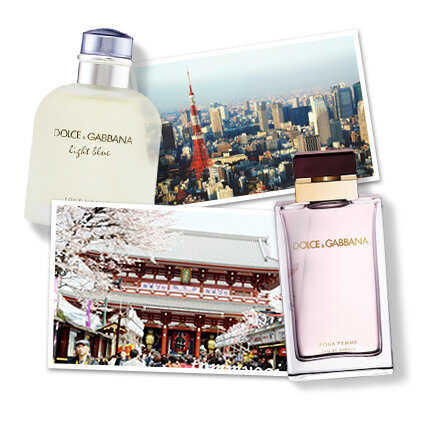 Tokyo is a city of contradictions. When in Tokyo, then, it'll make sense to wear a perfume that is comparably intriguing. We'd go with Dolce&Gabbana's Pour Femme EDP, a true-blue Oriental fragrance with gourmand notes to add a touch of sensuality; and D&G's Light Blue Pour Homme EDT, which combines woody notes and incense to offer a wonderfully exotic aura befitting Tokyo.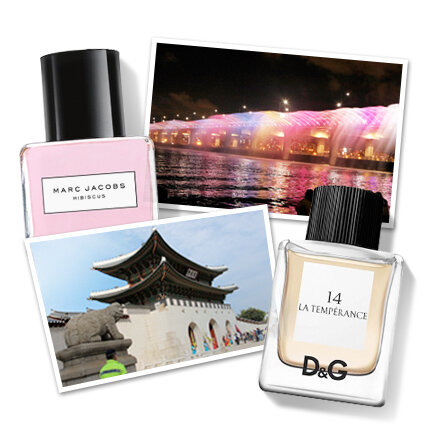 We can't help but think of the hibiscus flower when we think of Seoul. After all, it is Korea's national flower. So, when in Seoul, do as the Koreans do: wear the hibiscus with pride — and ample style. Opt for a perfume that features the hibiscus — such as D&G's No 14 La Temperance and Marc Jacobs' Tropical Splash Hibiscus fragrance.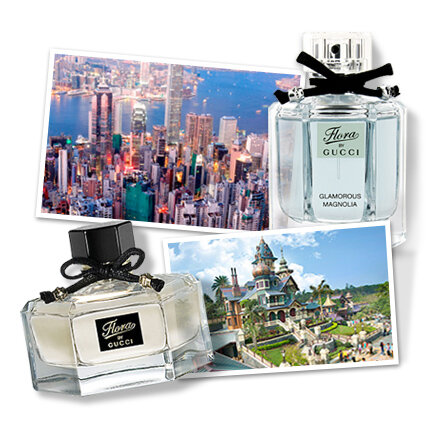 While Seoul has hibiscus, China is all about the peony. The Gucci Flora EDP is the perfect accouterment if you're planning a trip to trendy Hong Kong or Shanghai. Everything about the perfume dictates couture, style and taste with femininity — in the form of peony, what else — at its heart. For something a touch softer, go for the Gucci Flora Garden Magnolia instead, which is a beautiful blend of magnolia and peony.
Whether you reside in Singapore or are just stopping by for a quick sunny getaway, it pays to have on a vibrant and cheery scent that is not too heavy. A light, fruity/floral scent like Escada's Island Kiss can take you from the city's Central Business District to Sentosa in a heartbeat. If you're here for fun in the sun, you can afford to put on something more intense and luxurious, like the Roberto Cavalli EDP — we like to think of it as a golden drop of sunlight that smells like oriental florals and orange blossom.
What's your go-to scent when travelling?