Our hair says a lot about our personality. Whether we get it chopped, coloured, and style it in hundreds of different ways, it's definitely one of our prized assets. But because of the things we do with our hair plus external factors like pollution and dirt, our lovely locks can turn dull, dry, or frizzy.
That's why
L'Oréal Paris
introduced their new
Extraordinary Oil Elcat Imperial range
infused with precious
French Rose Oil
. This formula helps transform the hair and give it supreme smoothness, lustrous shine, and long-lasting French rose fragrance so that you can
#ShineWithConfidence
all day, every day!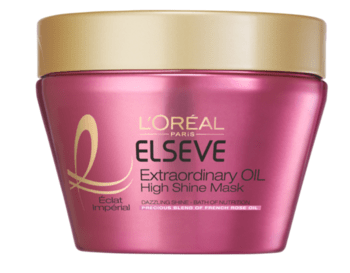 On the scalp, the exquisite French Rose Oil has the unique ability to trap dirt and effectively cleanse the scalp from natural grease, restoring balance to the sebaceous glands. Meanwhile, it deeply penetrates into the hair keratin and luxuriously nourishes and strengthens the hair from within, making the hair become weightlessly flowing, luxuriously sleek, and brilliantly glossy, minus the greasy feel!
What are you waiting for? Bring back your crowning glory's shine and flaunt your locks with confidence with the L'Oréal Paris Extraordinary Oil Elcat Imperial Range.
--------------------------
The L'Oréal Paris Extraordinary Oil Eclat Imperial will be available at Watsons, Guardian, and other leading supermarkets and selected department stores in Singapore from July 2016.