Immerse yourself in the beauty of nature in Jewel Changi Airport's Shiseido Forest Valley. In this four-storey indoor "forest," you can enrich your senses and explore the lush greenery typically found outdoors. From gently cascading falls to the mesmerizing flora, here are some of the wonderful things you can look forward to discovering once Jewel opens its doors on 17 April.
A whole new world
Be a witness to how nature can exist in our modern world. Because of Jewel's climate-controlled environment, you can now walk through an abundant forest indoors. The dynamic forest is the largest indoor collection of plants and is made up of tens of thousands of flora, all of which are shade-tolerant and have adapted well to space constraints. With these rich surroundings, you can expect to be awe-inspired once you enter Jewel's doors.
All's in store
Of course, a trip wouldn't be complete without food and shopping. The good news is that this April, you can do it all amidst the resplendent indoor forest. Jewel Changi Airport offers a variety of F&B activities complemented by the scenic forest. Now, last-minute shopping for souvenirs wouldn't be such a stressful activity when you're enveloped by beautiful nature, would it?
Wandering in wonderland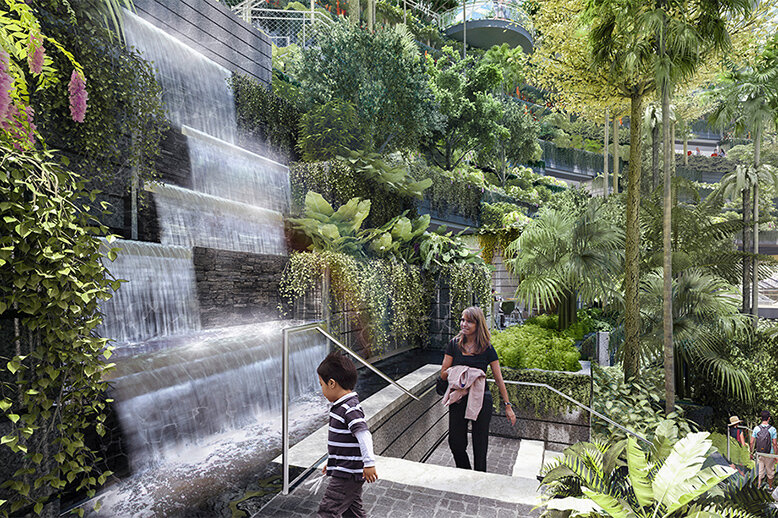 Waiting for your flight need not be boring. In Jewel, you can create memorable experiences by trying out some of their activities and attractions. You can take a gentle hike and stretch out your limbs prior to a long flight in Shiseido Forest Valley's two cobblestoned walking trails. Traversing these trails named East and West will bring you a breath-taking view of their idyllic cascading waterfalls and mist clouds.