We've all gone through makeup days where the foundation starts caking up as the hours go by. You'll whip out a beauty sponge and try your best to fix it, but what a hassle it is to be constantly checking and retouching problem areas because the foundation is just sitting on top of your skin.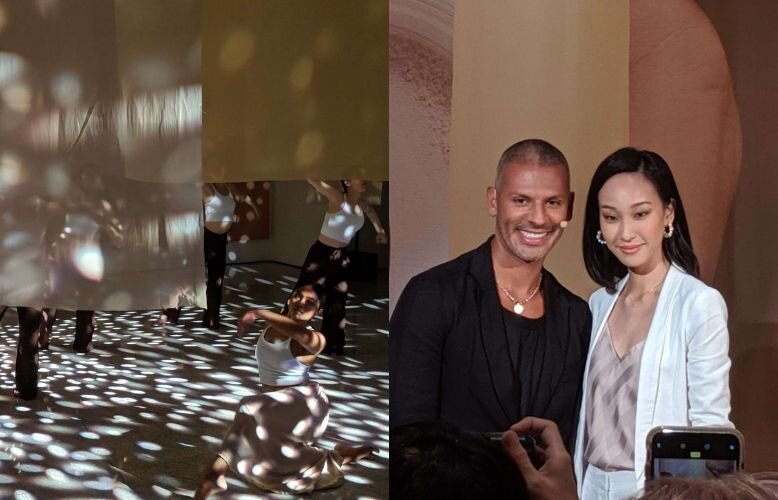 Vincent Oquendo, SHISEIDO's North America Color Artist, uses products from their new Synchro Skin collection on a model in the Singapore launch.
Well, worry no more. We were able to see SHISEIDO's new Synchro Skin Collection in action during their Singapore and Malaysia launch. SHISEIDO's North America Color Artist Vincent Oquendo was there to exhibit and explain the improvements they made in their formulas. If you're wondering what makes this new line so revolutionary, here's the answer: the Synchro Skin Collection features their ActiveForce™ Technology, which makes their formulas resistant to sweat, oil, and motion. It targets the three main reasons why liquid and cream-based makeup don't last throughout the day: sweat and humidity, oil and sebum, and your facial expressions. Who wouldn't want makeup that lasts all day? We know we do. Learn more about the science behind this new J-beauty base range by reading on.


Synchro Skin Self-Refreshing Foundation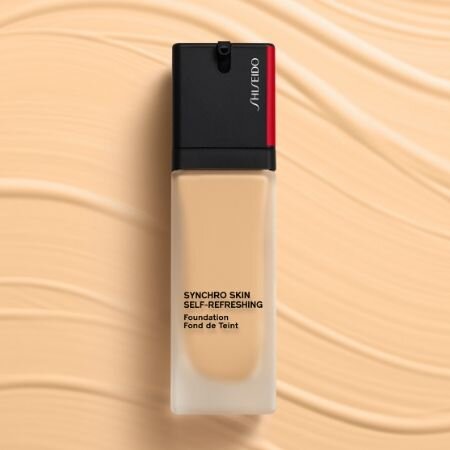 SGD74/~USD53.77
Who knew you could get hydration and day-long use from the same foundation? How about throwing some skincare into the mix? The
SHISEIDO Synchro Skin Self-Refreshing Foundation
contains hyaluronic acid, which helps boost your skin's moisture. Paired with the Smart Correcting Powder from their ActiveForce™ Technology, it sinks and melts into your skin to enhance its texture and tone. It comes in 30 shades, has a lightweight formula with SPF30, and buildable coverage that will last you throughout a day in the sun and rain.
Synchro Skin Self-Refreshing Cushion Compact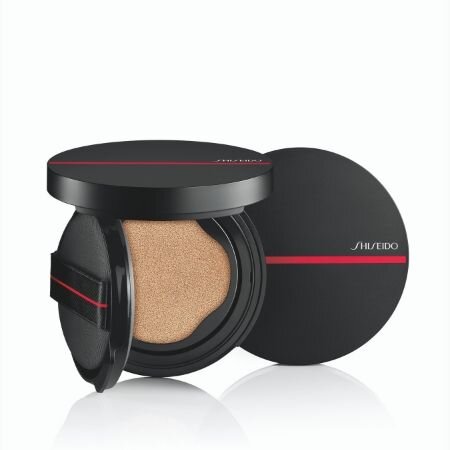 SGD75/~USD54.50
Head's up, skincare lovers: This cushion compact will be calling out your name. The cushion compact's weightless and buildable formula can last up to 16 hours while infusing your skin with antioxidants from the wild thyme extract. While it provides a protective veil from external pollutants, people with dry skin will love the combination of hyaluronic acid and a hydro-sensing polymer, which are key ingredients that help retain your skin's moisture.
Synchro Skin Self-Refreshing Concealer
SGD46/~USD33.42
If you're not a fan of using foundation on an everyday basis, then a good quality concealer is an alternative you should look into. This multi-tasking liquid will camouflage any dark spots and blemishes, giving you enough coverage for a whole day without settling into fine lines and creases. Its lightweight formula is crease-resistant, sweat-resistant, and smudge-proof, so you can smile and laugh as much as you want while your makeup stays looking fresh and on-point all the time.
Synchro Skin Correcting GelStick Concealer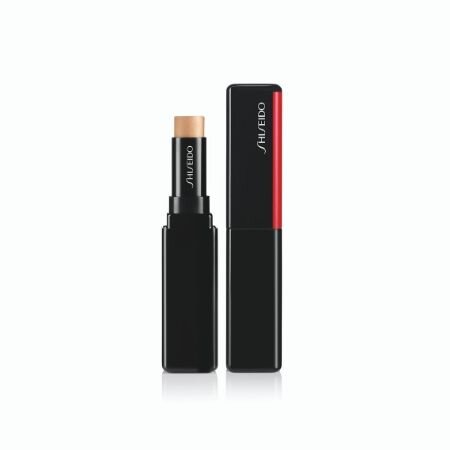 SGD46/~USD33.42
Don't let its name fool you. The GelStick Concealer can also be used for contouring. Since it contains a revolutionary combination of agar, clay, and copolymer gels, it provides an ideal balance of hydration, correction, and light-to-medium coverage that can last up to 24 hours of wear. The unique blend of ingredients instantly brightens your complexion while reducing the appearance of fine lines, gliding on and blending seamlessly into your skin. Set it with powder and you're good to go!
Synchro Skin Invisible Silk Loose Powder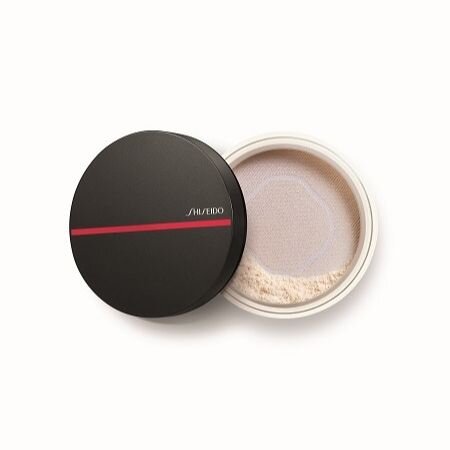 SGD70/~USD50.86
If you've been shopping around for an everyday powder, do give this your consideration. It comes in two finishes: a matte one that contains shine-erasing cellulose powder and a radiant finish that has luminous silk proteins. Both ingredients diffuse shine and light in a way that's best for your skin type. The fine loose powder adapts to be compatible with every skin tone so you won't see any chalky white cast here. It's also perfect for travelling, as its unique packaging was made to prevent spillage even if it gets tossed around in your purse, according to Oquendo.
Synchro Skin Invisible Silk Pressed Powder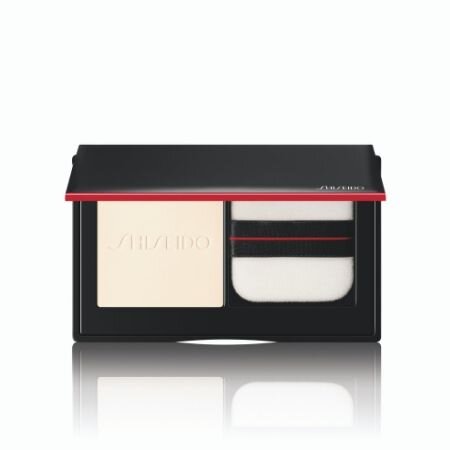 SGD70/~USD50.86
Created using SHISEIDO's patented jelly-coated process for a cushiony and weightless feel, this double-duty product may just turn out to be your new ride-or-die. The pressed powder has a flexible formula that just disappears into your skin. Not to mention, it also reduces shine and minimises the appearance of pores. All that's left behind is smooth and flawlessly matte skin that's ready for a selfie no matter the time of day.
Next, nail your makeup base with proper skincare.