Shu Uemura is back again with another exciting launch! Fresh from their collaboration with French fashion label Maison Kitsuné, the beauty brand now introduces a new makeup collection starring one of the most adorable Pokémon species of all time.
Wittily named Pikashu, this electrifying holiday collection (which will be released next month) features the iconic Pikachu donning a new look that's never seen before. The story goes that on 'a holiday night', Pikachu gained special colour powers from Shu Uemura and turned into Pikashu, an evolved version that wears festive makeup complete with cheerful orange cheeks, bright red lips, lovely purple eyes, and has a thunderbolt heart-shaped tail. So cute, right?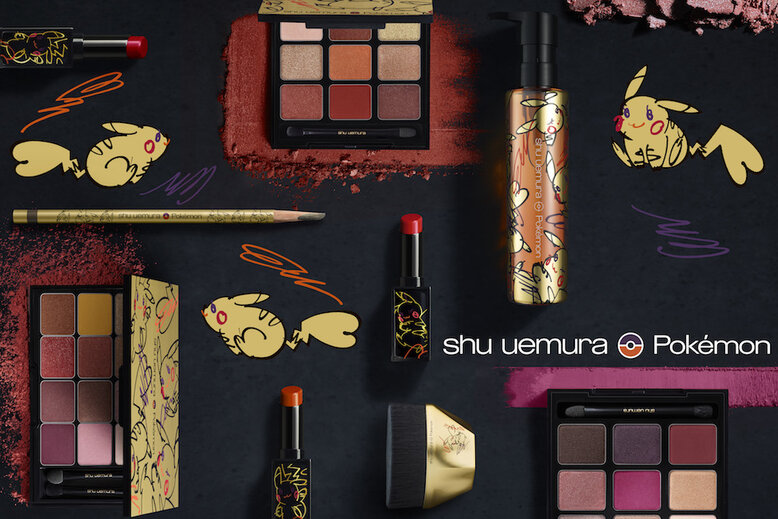 Photo: ©2019Pokémon


This collaboration includes Shu Uemura's hero products like their beauty cleansing oils, facial brushes and top-rated eyelash curlers. Ahead, our favourites from this charming collection.
ultime8∞ sublime beauty cleansing oil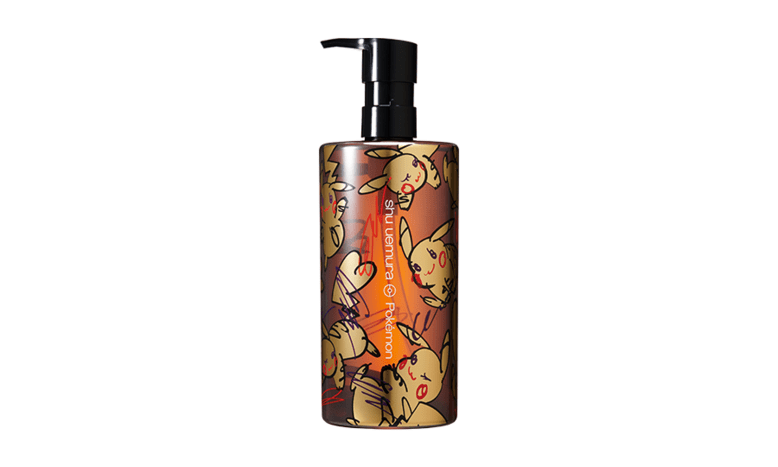 SGD165/~USD120 (450ml) and SGD65/~USD47 (150ml) Photo: ©2019Pokémon
We doubt that you'd ever want to skip double cleansing again when you have this dressed-up version of the cult classic ultime8∞ sublime beauty cleansing oil on your vanity. It's the same beloved formula consisting of eight oils that work together to cleanse and hydrate skin, but made more fun.
Eye palettes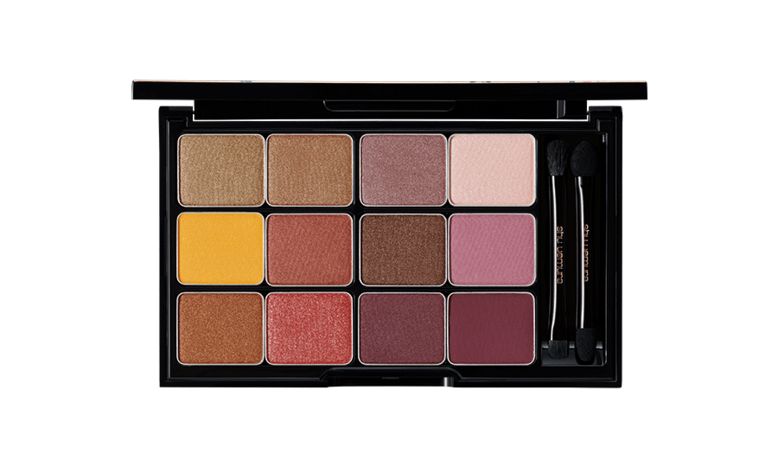 pikashu eye palette thunder shock, SGD98/~USD71 Photo: ©2019Pokémon
For this collection, Shu Uemura will be releasing three limited-edition eyeshadow palettes (thunder shock, which is the most versatile of the bunch; mythical purple, which emphasises plum and berry shades; and brick blast with the gold and bronze colours) featuring hues inspired by Pikachu. Of course, that includes yellow and purple but complementary neutral colours are also included so you can create a broad range of looks.
electric gold pikashu premium eyelash curler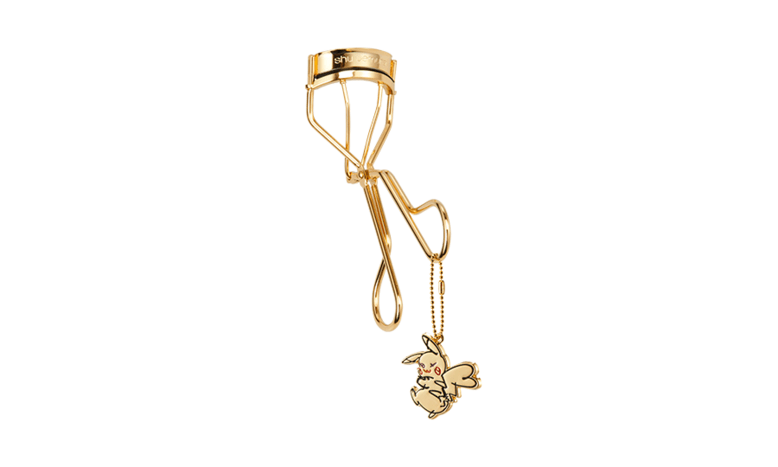 SGD30/~USD22 Photo: ©2019Pokémon
How can something look so sophisticated and cute at the same time? This premium limited-edition sleek gold version of Shu Uemura's award-winning product is a must-have collectable piece for any beauty lover who's a big fan of Pokémon. We know you won't be able to resist the super adorable Pikashu keychain!
Lippies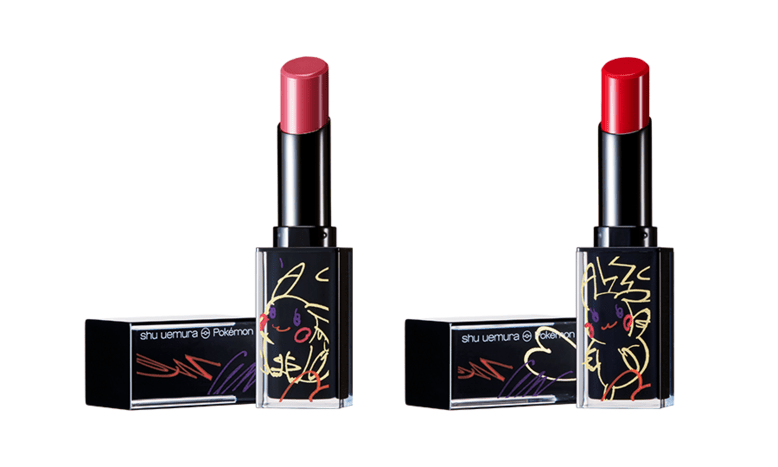 rouge unlimited lacquer shine in rosy shot and rouge unlimited amplified in flame thrower, SGD42/~USD30 each Photo: ©2019Pokémon
It's not a Shu Uemura special collaboration without the repackaged rouge unlimited lippies. For this batch, our eyes are on the rouge unlimited lacquer shine in rosy shot (perfect shade for everyday wear) and the rouge unlimited amplified in flame thrower (for showstopping beauty looks).
catch'em all pikashu premium makeup box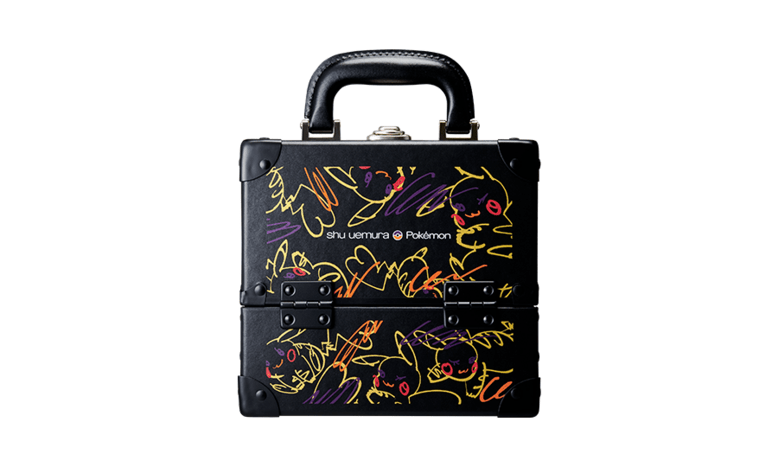 SGD580/~USD422 Photo: ©2019Pokémon
Keep all the Pikashu goodies you 'captured' safe in this mini-sized premium makeup box designed with Pikashu doodles. It has all the necessary compartments where you can securely store fragile beauty goodies for when you're travelling or attending a special event. In Singapore, this special item will be exclusively available at ION flagship boutique and Bugis boutique.