Confidence. Such a simple word, but what a challenging mental state of being. Whether we admit it or not, a lack of confidence can be one of the most disruptive aspects of our life. While being confident may not come easy, that does not mean you can't seize the day with a flawless game face on.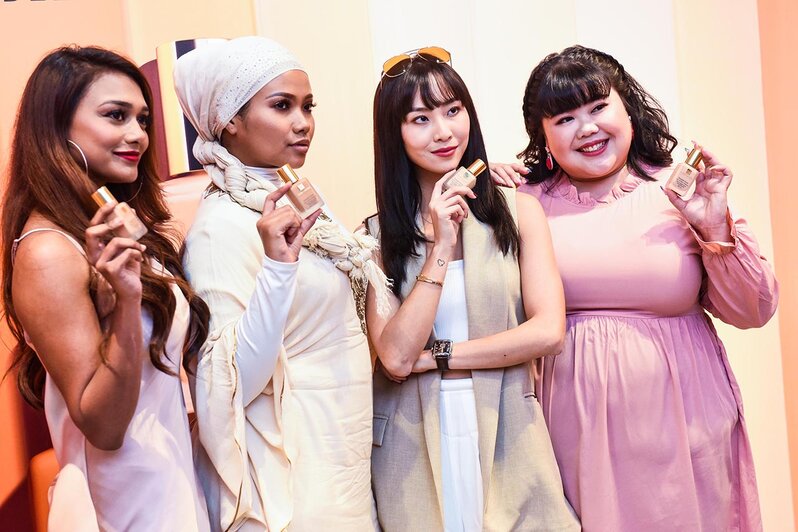 Get closer to Estée Lauder Singapore muses (from left to right) Eswari Gunasagar, Nadiah M.Din, Sonia Chew, Xixi Lim
Wearing confidence 24/7
Have you ever wondered how personalities from different walks of life overcome moments when they feel less than confident to be and look their best? Earlier this month at the
Double Wear Stay-in-Place Playroom
, we sat down with four Estée Lauder Singapore muses —
Nadiah M.Din
,
Sonia Chew
,
Xixi Lim
and
Eswari Gunasagar
— for an up-close and personal conversation on confidence.
Plus, discover how their Estée Lauder Double Wear Stay-in-Place Makeup propels themselves to wear their confidence 24/7.