In a bid to age gracefully, we are always on a hunt for the best skin-transforming anti-ager. And because we know that navigating the world of anti-ageing beauty can be a stressful expedition, we've put together a skincare checklist just for you. Along with our recent innovative beauty find — the
ASTALIFT In-Focus Cellactive Serum
— we tick off three criteria you should look out for in an anti-ager that will maximise your skincare routine for youthful, reborn skin.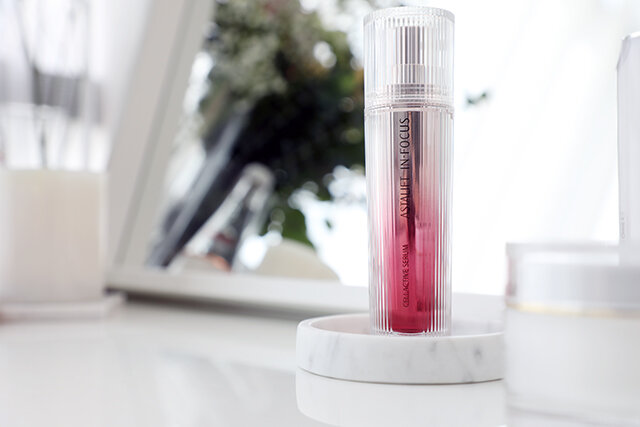 The Efficacy
It's a no-brainer — if the product doesn't work, put it back! For starters, though, you must first understand the inner workings of the body. Our skin has its own ability to heal and repair itself, but this ability deteriorates as we age. Our stem cells weaken and our skin takes a much longer time to repair and rejuvenate itself. The result? A complexion riddled with the visible effects of time.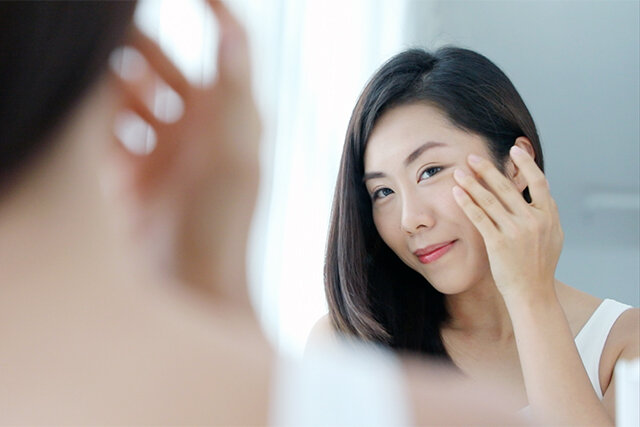 Keeping that in mind, Japanese technology firm FUJIFILM — an expert in stem-cell research — ventured right into the source and successfully regenerated stem cells from cells derived from skin. Boasting its parent company's fruits of labour is ASTALIFT's premium skincare, the In-Focus Cellactive Serum — designed to awaken your skin's restorative power with a concentrated shot of nutrients that replenishes aged cells and tissues.
Formulated with two proprietary nano-ingredients, Nano Astaxanthin CP+ and Nano Boswellin Acid, this game-changing serum does two things — protect and activate stem cells to make them act younger over time. And the result? Suppler, firmer skin with visibly reduced fine lines.
The Texture & Application
Textures play a big role when it comes to our beauty sensorial experience. No matter what we hear about a beauty product, once we take a disliking to how it applies on our skin, it's off our vanity shelves.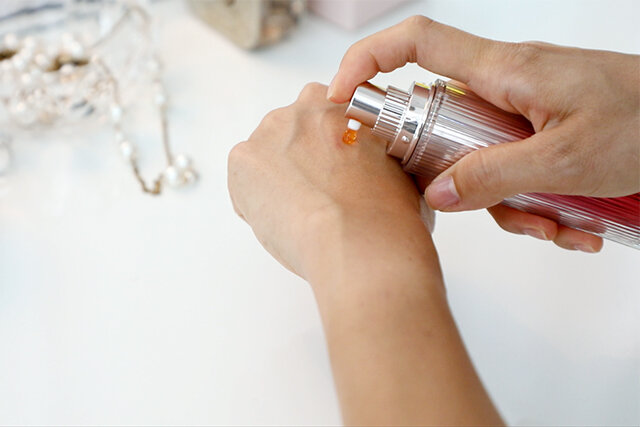 The In-Focus Cellactive Serum transforms from a gel to lightweight texture. Unlike a regular serum, it feels more like a weightless essence that melts into skin immediately without leaving a sticky residue. All thanks to its proprietary nano-ingredients, your skin will drink this skincare cocktail right up, leaving behind a layer of moisture barrier for all-day hydration. Perfect for time-pressed city dwellers like us who are rushing to layer on the next beauty product.
The Scent
Our sense of smell is one of the most powerful senses that can trigger our mood and emotions. And very often, how we feel emotionally reflects on our skin physically. So we say it's a major plus point when a skincare product smells as divine as it is effective on our skin.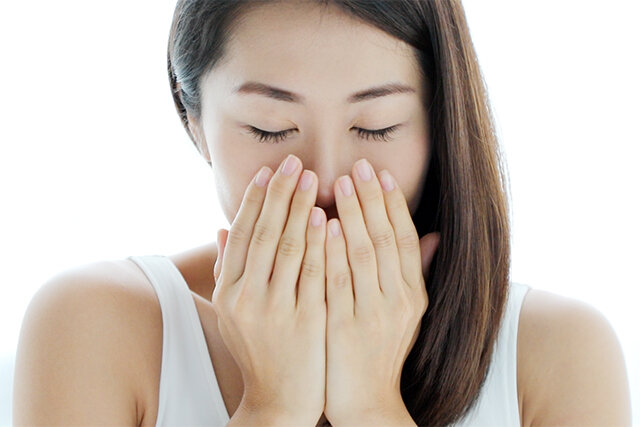 Concocted with a stress-relieving, therapeutic scent of bergamot, jasmine and sandalwood, you can count on the In-Focus Cellactive Serum to deliver a luxe skincare experience. So go on, Zen out, and let this anti-ageing skincare soothe your skin — and your mind — to its original youthful glow. Consider this your beauty awakening.
The ASTALIFT In-Focus Cellactive Serum retails at SGD222 for 30ml. Simply flash this article at any Astalift counter and receive a sample.
Astalift is located at:
NEX, 23 Serangoon Central, #01-70, Singapore 556083
Wisma Atria, 435 Orchard Road, #03-30, Singapore 238877
JEM, 50 Jurong Gateway Road, #01-20, Singapore 608549