Investing on basics and neutrals is probably the best fashion decision you'll ever make. It's practical, as these universal pieces almost never go out of style. You create dozens of style options just by mixing and matching them. Still, looks can get boring and repetitive after wearing them again and again for a while. Instead of buying tons of statement outfits that you could only use once or twice, consider making small style tweaks to your capsule wardrobe instead. Here are just some simple style tips you can follow to make your ensemble stand out.
Show your spark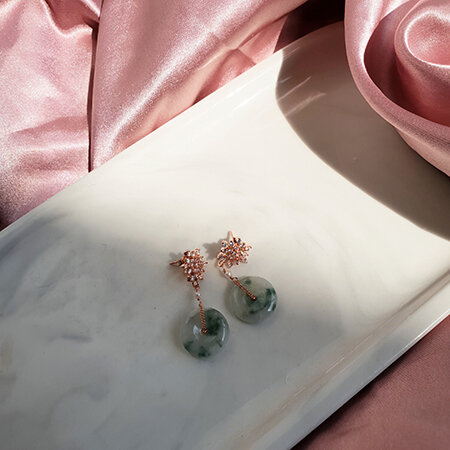 JL Heart Unique Jade Earrings, SGD179 (jlheartonline.com)
The easiest way to elevate your outfit for the day is to accessorise. Small style tweaks like putting on a tiny piece of jewellery gives your overall look a different feel. If you feel like showing off a dainty feminine vibe, opt for a soft-coloured gem like these charming dangling jade earrings from JL Heart.