The word 'influencer' wasn't officially a part of the dictionary before 2016. This is despite its first use tracing back to the mid-1600s. What started out as an umbrella term for anyone who "inspires the actions of others" can now also be used to refer to people "who generate interest in something by posting about it on social media," according to the Merriam-Webster dictionary.

Some of these influencers such as Italian fashion blogger Chiara Ferragni with her 25 million Instagram followers, Nikkie De Jager (a.k.a. NikkieTutorials) with her 13.5 million YouTube audience, and Felix Kjellberg (a.k.a. PewDiePie) with over 110 million YouTube subscribers, continue to dominate the field by posting regular content and generating income through their platforms, with sponsored posts from time to time.


Others like
Huda Kattan
who founded Huda Beauty and
Marlena Stell
who owns Makeup Geek have also become entrepreneurs while maintaining their personal social media presence.
There are also influencers who have reached celebrity status like Troye Sivan; they started posting random videos on
YouTube
in their tween years, gained an audience, and eventually left their 'social media influencer' branding after becoming a recording artist.
Through this perspective, it's quite easy to understand why social media influencing seems like an ideal career path. But in 2021, when many other aspirants along with veterans in the community are your competition, is becoming an influencer a viable career choice?
Choosing your platform and leaving the starting line
"A lot of brands now understand how to utilise the digital space and are leaning towards going digital over traditional," said Clozette's Head of Talent Management
Gizelle
. "There are also research findings that more than 60% of online users are
more likely to purchase products
that are recommended by social media influencers."
This is why despite what seems like an over-saturation of influencers in the industry, there is still high demand for social media influencers.
Gizelle explained that right now, there is a "rise in video creation" because "a lot of viewers or social media followers prefer something visually entertaining and something easy to digest." This "explains the growth in TikTok users and TikTok influencers since 2020."
However, just because video content is what's 'in' right now doesn't mean it's the only type of content to consider. Gizelle explained that looking at your own strengths, as well as determining a solid niche instead of banking on virality in one or two platforms, will help you develop a personal brand that's better for long-term engagement. After all, blogging,
podcasting
, and
other forms of digital content creation
are still performing well for many creators.
"You need to understand the backend work of producing content, from having a content pipeline, shooting, editing, and sustaining your platform. Start small, and work your way from there," Gizelle advised.
As for equipment, today's digital advancements when it comes to smartphones, portable cameras, and even faster Wi-Fi connection makes it incredibly easy to get started.
Committing to the career by registering as a business
After getting all the basics done and making sure you're willing to jump into social media influencing as a career, it's time for the technical stuff: registering yourself — which becomes your brand as a creator — as a business. Gizelle explained the importance of this step, saying: "The moment a brand taps and pays you for a campaign, you are working with them as an independent contractor. By providing the necessary paperworks, you get to avoid legal problems, especially with the government. At the same time, it secures your reputation as a legitimate business entity, helps you to build brands' and clients' trust in you. It also opens opportunities to do business transactions or partnerships with big companies."
Philippines

In the Philippines, filing for taxes for social media influencers is still voluntary for now, but is being processed to become mandatory. The current option is to register as a self-employed sole proprietor filer by signing up at the Bureau Of Internal Revenue's website to obtain your Tax Identification Number (TIN). Next, fill up the necessary forms (1905 for those with existing TINs and 1901 for those who just registered along with form 0605 for the registration payment). Once done, proceed to your corresponding Revenue District Office (for the case of self-employed individuals, it should be the city of your residence since that's where you 'operate' your business). Submit the paperwork, pay the necessary fees, attend the seminar for new registrants, apply for invoices/receipts using form 1906, and have them stamped within the same office.

That's it! You can start issuing receipts to your clients and filing for your taxes as an influencer — but take note that earning less than PHP250,000 a year makes you exempt from filing income tax returns. Here's a detailed guide to learn more.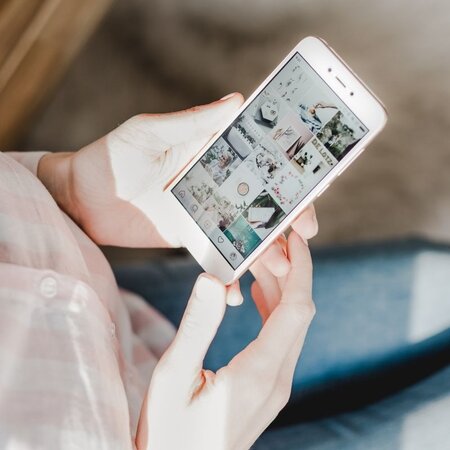 Singapore
In Singapore, influencers who are earning profit from their platforms are also considered self-employed individuals. Any earnings, be they in the form of money or goods that serve as payment for services, must be declared. Registering in SG as a self-employed individual is quite easy; all you need to do is sign up through the Central Provident Fund Board's
website
by clicking 'Register as Self-Employed', fill in the details, and wait for confirmation. Once you receive a confirmation message, you can now start filing for your taxes. Details about Singapore's self-employed tax laws specifically for influencers can be found
here
.
Malaysia
Malaysia also has
vague influencer tax regulations
just like the Philippines. However, just like in Singapore, registering as a business in the country is still highly advised and is quite easy. All you have to do is either visit a Lembaga Hasil Dalam Negeri branch (Malaysia's Inland Revenue Board) or go to their
website
, fill the necessary forms for self-employed individuals, and wait for the confirmation of your application. Afterwards, you can start filing your taxes as an influencer.
Will a manager or an agency help your career?
Now comes the question of whether or not you want to be your own manager, get a manager or enter an agency.
If you prefer to be a free agent, it can be challenging but not impossible.
Trends
have shown that the need for genuine, 'new blood' influencers — especially after many
influencer-related controversies
— have risen in the last two years. The laidback content from the early 2000s — a bulk of which was created by influencers who worked as independent contractors — is getting traction again, which spells good news for those who want to dip their toes in this path independently. Just a tip: It's all about weighing your negotiation and time management skills and finding out if you can get by on your own or getting a manager is more advisable.
Should you consider going with the latter, Gizelle said that getting a manager like C-Management will "help you with your direction, branding, rates, and managing your load." This doesn't necessarily mean that you will have no say about your content, but it's a collaborative relationship that balances out your creativity with a professional and business perspective.
Gizelle also shared that sometimes influencers, especially newbies, find it hard to "say no to additional free requests from brands" or have trouble "negotiating fees" that fit the service they offer. A manager can iron those things out for you as you focus on creating content.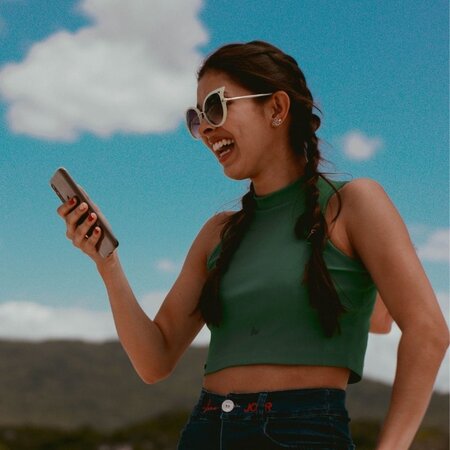 Meanwhile, agencies usually involve more complex paperwork like contracts, exclusive handling, or cuts on your profit so it definitely has a higher investment on your end. The plus side of agencies, however, is the more established they are, the more professional relationships they can easily connect you with.
No matter which path you choose, we think trying to make a living out of your passion for content creation is still worth a shot if you're comfortable with all the challenges it entails. It's never too late to try.
Looking for more tips on how to create noticeable content? These TikTok stars spill their secrets.