Sophia Richie is rapidly gaining attention as a next-generation fashion icon with her unconventional charm. Her father is Lionel Richie, a global R&B singer, and her sister is Nicole Richie, a celebrity. The Kardashian family, the Hilton family, and her other friends are gorgeous and are the thoroughbred of Hollywood. She is also drawn from the fashion industry, having been selected to represent Madonna's fashion line 'Material Girl', and appeared on the runway of 'Easy' where Coco Chanel and Kanye West are designers.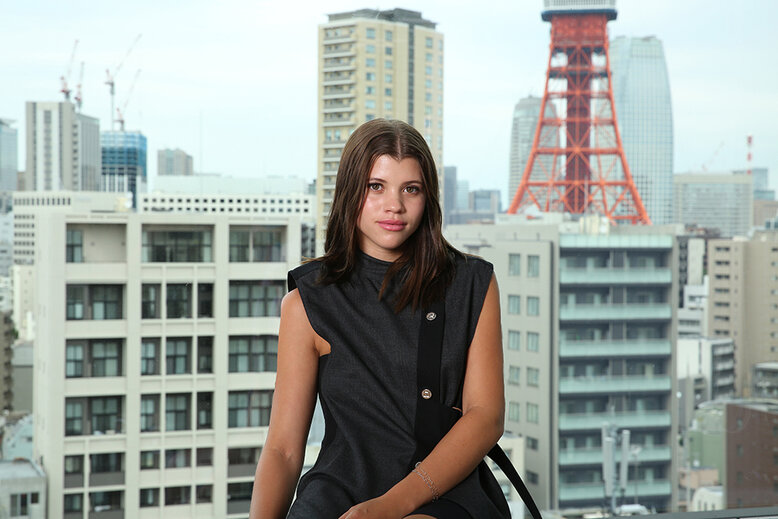 The "Samantha Thavasa" muse, a brand which used many icons of the era last year, became a big topic in Japan. She will also appear as the campaign face of the 2018AW collection. This time GLAM caught up with Sofia, who came to Japan for shooting! I approached the face of the second-generation celebrity about the charm of Samantha Thavasa and the social media postings and fashion commitments I was interested in.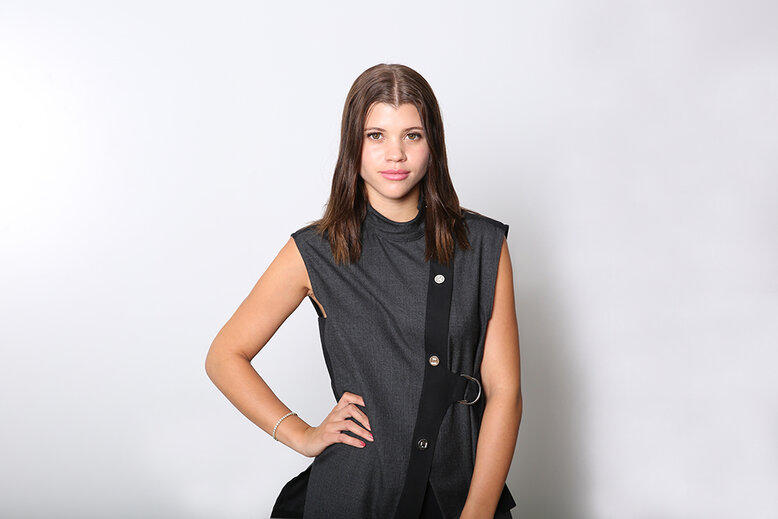 Nice look! What are your fashion points today?
Thank you! This is one piece of plainclothes from LA. I tried to imagine a little "Harajuku". I went to Japan and wanted to get out of my "comfort zone" (a comfortable area for me), so I chose clothes that I didn't wear in LA.
How do you usually get fashion inspiration?
What I value is to enjoy a unique style unique to me. In terms of media, I sometimes refer to fashion blogs and US VOGUE, but that's about it. I get a lot of inspiration from high-end, cutting-edge fashion and vintage fashion. And I love the style of mixing these elements! I am interested in the recent movements of designers. I'm crazy about vintage fashion, especially the '80s, especially the '90s!
As you are the Samantha Thavasa campaign model, which continued from last year's campaign, what are the charming points of this new bag? How would you style it?
I really like the 2018AW collection so far! It's very cute and has a nice touch that feels great and you want to carry it with you every day. Samantha Thavasa has a lot of feminine designs, but there will be street-related items this season. The items in this collection will play an active role in a variety of scenes, from the casual T-shirt and denim days to dress-up days.
By the way, what is something you always carry in your bag?
Lip gloss, sunglasses and wallet. I always want to be simple.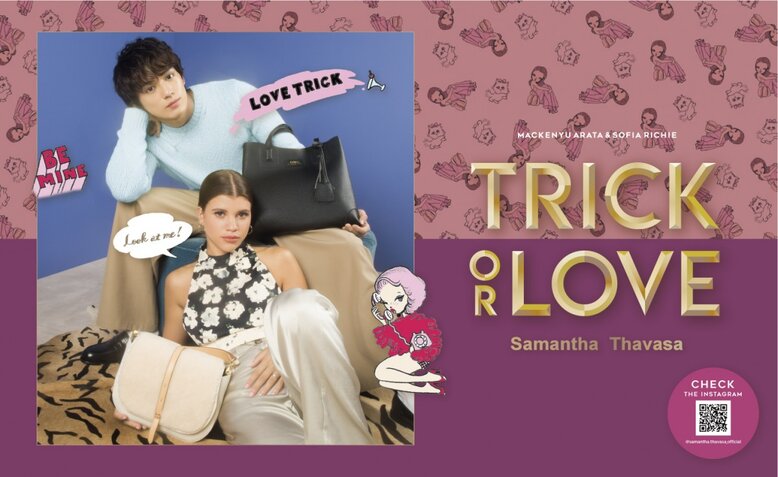 You were filming a campaign ad with Maeda Nitta, what was your impression of him?
It was very sweet and easy to work with. He's an amazing person! The filming day started working in the morning, and he appeared at night. Of course, I was exhausted at that point, and when I said, "I'm experiencing jet lag and I'm so tired!" and he said, "I'm tired too!"
What is the most exciting thing about Samantha Thavasa?
Last year, I enjoyed working with my best friends (Systeen Stallone, Lotti Moss, Kenya Kinsky Jones, Sarah Schneider) and having a great time. I also feel the excitement of continuing to evolve as a brand. The distance to this brand has shrunk, and recently I'm thinking "It's me". I'm proud to be working for Samantha Thavasa.
You currently have 3.7M followers on Instagram. What is the secret to posting? What are you particularly careful about?
Actually, I don't have any particular consciousness, and I place the highest priority on "being me". I don't want to be fake. That's why I'm revealing my true appearance and real life. Of course, I would like everyone to see my favourite fashion, and I will also post a funny photo (laughs).
You are 20 years old this month! As a celebrity that has attracted attention all over the world, I think you have had countless experiences so far. What do you want to challenge in the future?
Well, I want to launch a fashion brand in 10 years. It was an old dream. The brand wants to challenge not only fashion but also bags, shoes, and cosmetics.
Nice. What direction do you want to aim for as a fashion brand?
Is it high-end street fashion? Rather than the so-called "Hypebeast" (fashion to pursue the latest trends and show them to others well), it's a chic and upgraded street style.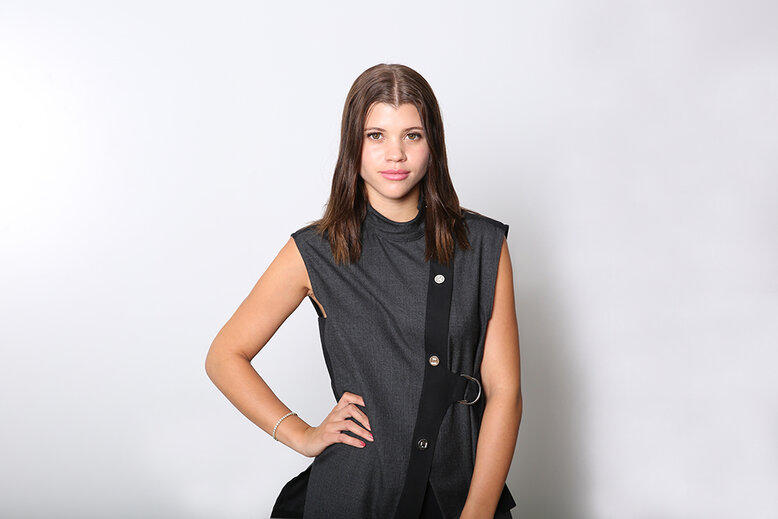 This is your fourth visit to Japan! Where do you go when you come to Japan?
Of course Starbucks! (laughs) ... In fact, when I come to Japan, I always can't afford to play because I'm always busy with work. I woke up early because of jet lag, and only Starbucks is open. But I like taking a walk around the hotel or in the park early in the morning.
Actually, there was a digital art museum (Team Lab Borderless) that I absolutely wanted to go to, and by chance, I went to go with everyone in Samantha! I was lucky. I would also like to go to karaoke and a robot restaurant (laughs).
Lastly, what is a glamorous and happy moment for you?
I wonder when I go to a party. There are people like hair makeup and stylists who make me GLAM (laughs). Of course, the time you spend with my boyfriend is GLAM!
This interview originally appeared in Glam Japan.