We all look forward to the holidays for various reasons — some for the excitement of gifting and decorating while others for the massive deals brands usually offer during this time of the year. But for others, it's the idea that we all can take a much-needed break after a hectic year. This is why travelling during the holiday season is getting more and more popular.
But since our holiday travels don't last forever (sadly), taking souvenirs to remind us of the serene and immersive experiences we have while away from our desk are proving to be a necessity. It's basically the equivalent of 'photos or it didn't happen' in travel-speak. How exactly do you buy souvenirs that will ignite great nostalgia without burning a hole in your travelling budget? Read on to find out.
Fridge magnets remain a classic choice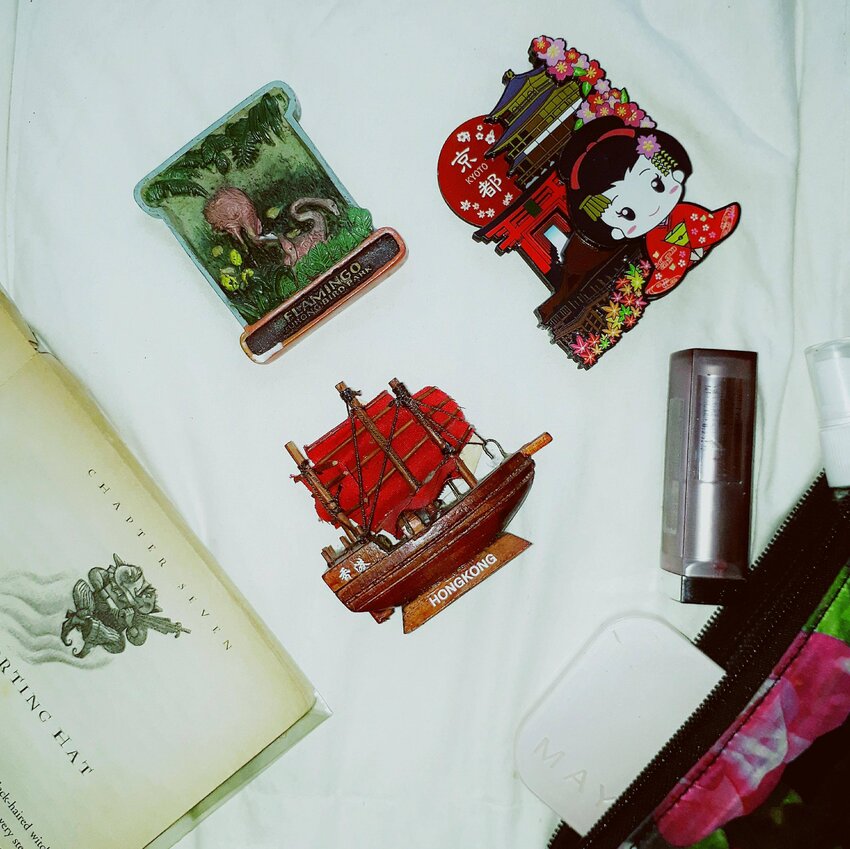 People who love to travel know that magnets play a huge part in terms of travel souvenirs. The most common reason is that they're easy to display in places we often go to at home — being the fridge as the most obvious choice.
Buying in souvenir shops of places you've been in, especially if they're popular among tourists, can make it really expensive, but if you feel like visiting that place is a one-time thing (or is a unique experience, aka a limited edition design for a theme park's anniversary), then it's up to your discretion to say if it's worthy of its value. Still, our best tip in picking out a 'generic' souvenir magnet is to buy them in local shops or stores among the city's shopping district to get unique designs at reasonable prices.
'Ordinarily unique' food items
It's always fun to take a piece of a place's local delicacies or random food items with you when you go back to your hometown. But while some of them can be really costly and might spoil during the trip back, a major hack can be looking into how the locals consume 'ordinary' food like everyday sweets, crisps, or preserved grocery goods. From candies sold in convenience stores that are in unique flavours and packaged grocery goods that are offered in a store near your hotel to novelty food products that can only be purchased in that region, you don't have to go to the extremes to find food treasures from the trip.
Beauty and fashion finds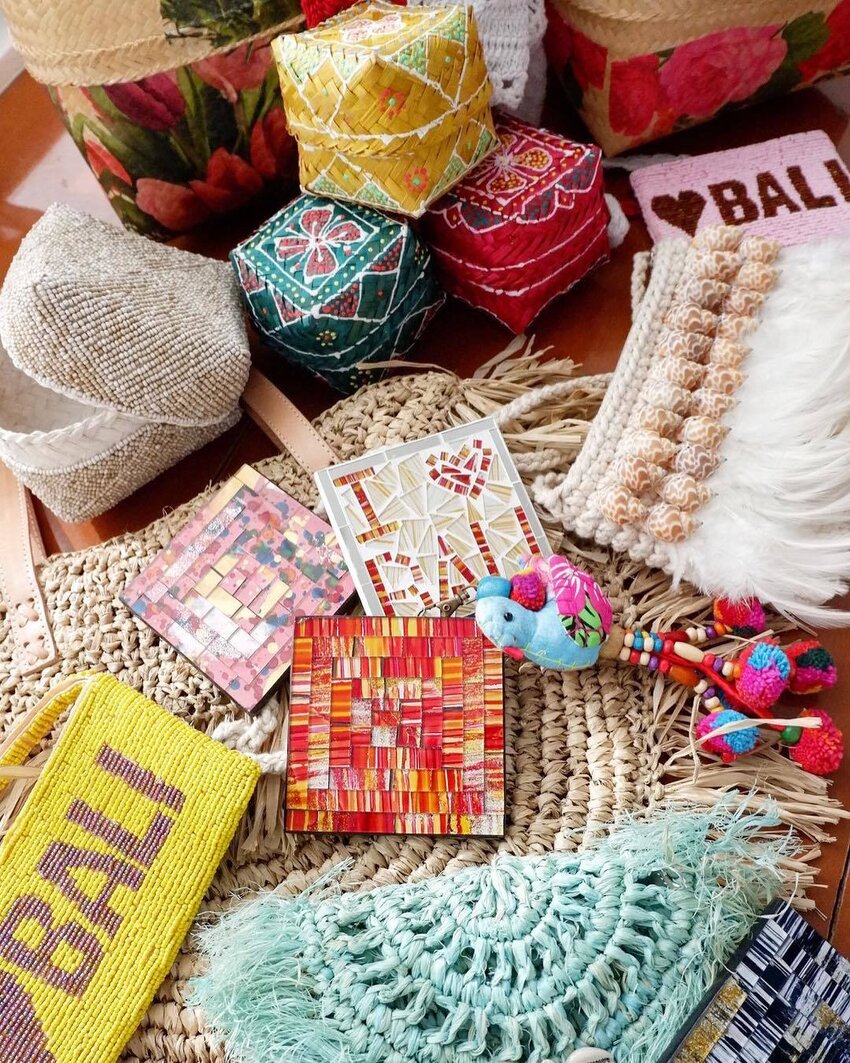 As beauty and fashion lovers, this deserves a spot on the list! It's fun to go makeup and skincare shopping while you're in a different country because you can easily compare variants and prices versus those available in your local beauty counters.
But when it comes to fashion, it gets even more interesting because styles and pieces are often results of how one's culture embeds into the trends and it's quite an interesting take on how you can incorporate your finds into your own wardrobe. And there will always be souvenir shirts available if that suits your fancy. Plus, did we mention thrifting while travelling can prove to be an amazing experience, too?
Something that's odd and crazily humorous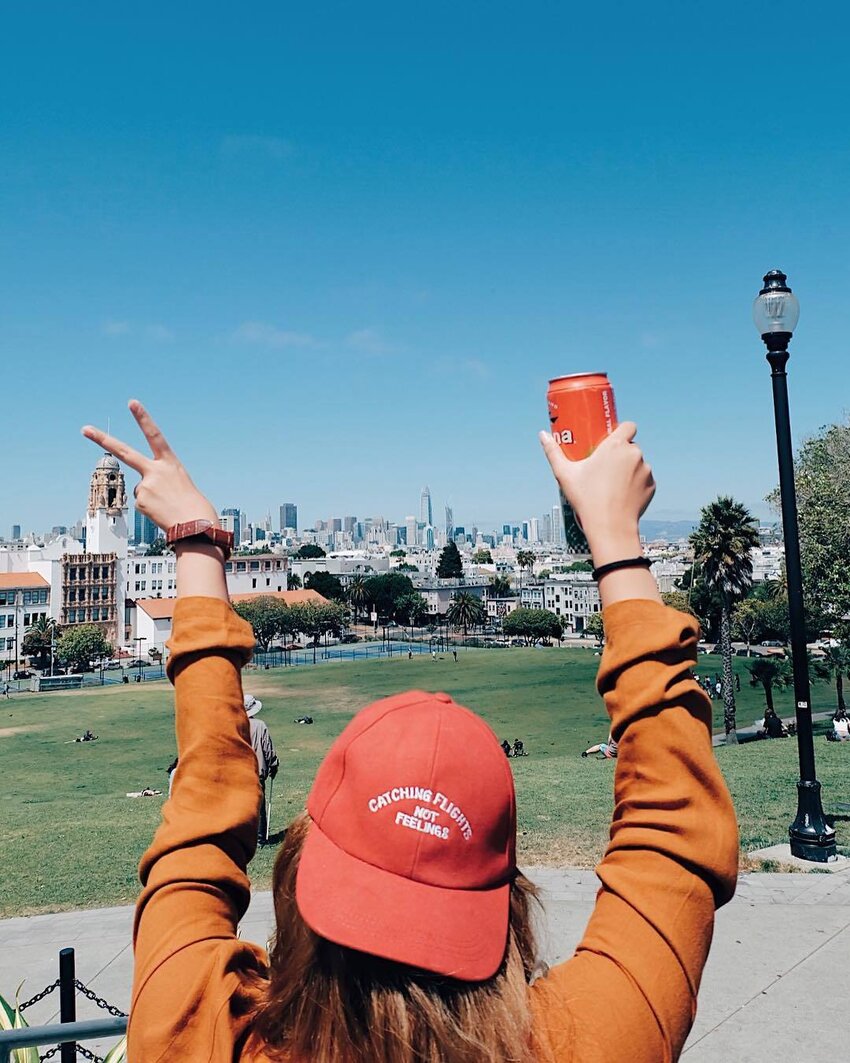 Travelling is all about exploring new things and immersing yourself in the experience and when you come across something uniquely odd and intriguing, it can usually prove itself to be a great souvenir. While we suggested some souvenir ideas that are practical and worth your every penny, sometimes, buying keepsakes for the sake of fun and randomness is justifiable — because at the end of the day, it's all about you feeling joyous and refreshed.
For example, there are cans of 'fresh mountain air' that you can buy in souvenir shops when you visit Mount Fuji in Japan or 'canned fog' for when you're in San Francisco. They may not be the most practical or useful souvenirs, but they are good conversation starters and make you feel like you literally took a piece of the place home!
Is your flight dawning near? Make sure you nail your holiday packing list with these tips!