Whether you're too busy to go to the beach or you just prefer spending the summer indoors, these highlighters will help you achieve that sun-kissed glow without soaking up the sun. From drugstore brands to high-end ones, we've rounded up some of the best highlighters for the season.


Splurge: Benefit Sun Beam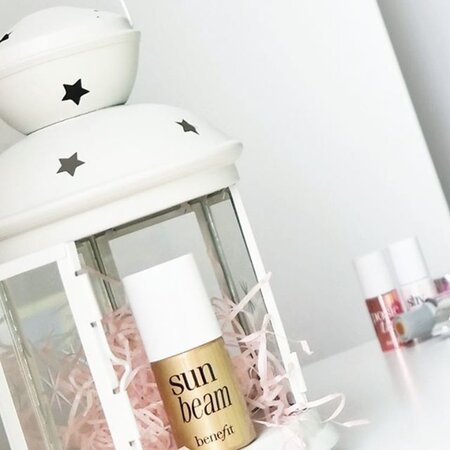 SGD46 (Photo from: Vinvola)
This liquid matte bronze highlighter is the winner when it comes to long-lasting power. Dab a little of this on the cheek bones to create a soft, radiant finish that will last all day even for gals who have oily skin. Remember that with this product, a little goes a long way so don't put too much or else you'll end up looking a disco ball.
Save: Essence Pure Nude Highlighter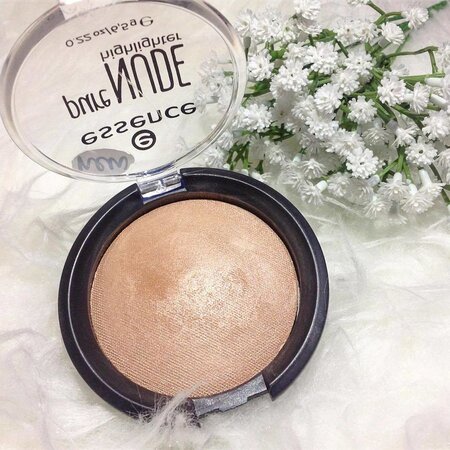 SGD11.90 (Photo from: Beautybyrah)
This highlighter by Essence, whose coverage is build-able, creates an ethereal, sun-kissed look. Depending on your preference, you can opt for a subtle glow or a full-on fabulous sheen. This is perfect for everyday use, such as for going to the office or meeting up with friends, because to its very natural, warm glow. For its price, the quality will definitely not disappoint.
Splurge: The Balm Betty-Lou Manizer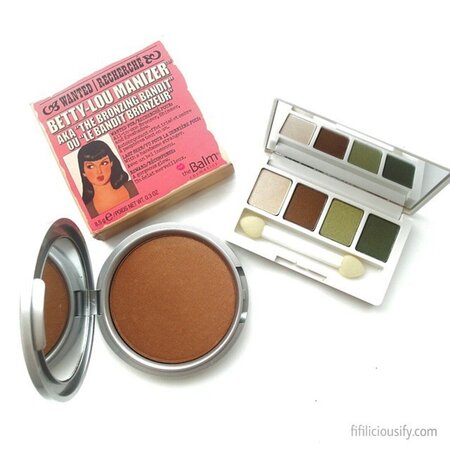 SGD36.90 (Photo from: fifiliciousify)
This bronzer slash highlighter will easily win your heart with its highly pigmented colour. You can use this for events for sculpted and defined cheekbones. Although this is a warm brown with an orange undertone, you'll be pleasantly surprised that it looks really good on Asian skin. An added perk is that this can double as an eyeshadow!
Save: Maybelline Master Strobing Stick


SGD18.90 (Photo from: girlxplorer)
Maybelline's Master Strobing stick does the one thing that highlighters should do best — make your cheekbones pop. With its creamy yet lightweight consistency, this strobing stick easily blends so seamlessly on the skin, making it the perfect choice for when you're travelling. One to two swipes is already enough, but you can still build this up depending on the occasion.
Splurge: Becca Rose Quartz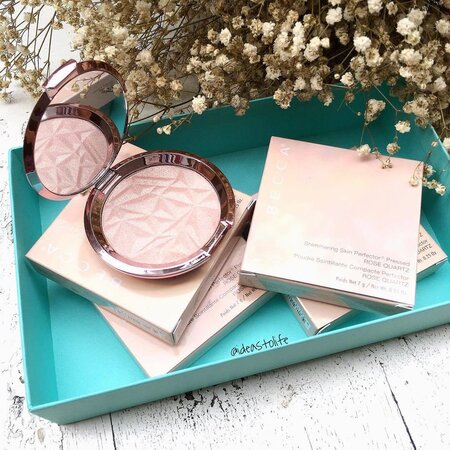 SGD52.91 (Photo from: ideastolife)
We all know that the Becca brand is synonymous to great highlighters; and the Becca Rose Quartz surely delivers. If you prefer a very soft sun-kissed highlight, this is the perfect one for you. Although be warned that a limited edition product as such comes with a steep price point.
Save: L'oreal Infallible Pro-Contour

SGD19.90 (Photo from: musicalhouses)
This two-in-one contour and highlight palette can also achieve the soft finish of a high-end brand if applied correctly. For beginners, this good combo is a good start as you already have a mini-guide where to highlight and where to contour. With just a bit of practice, you'll master the art of achieving that sun-kissed look in no time.
(Cover photo from: GlamMama)
Achieve beauty that won't budge! Here are ways to summer-proof your beauty look.