For their latest sartorial affair, Manila Fashion Festival kicked-off an elegant display of the Spring/Summer 2016 collections from thirty-one Filipino designers in five distinct shows, scheduled over four days. It was a fashion festival that placed Philippine artistry front-and-centre as the fashion industry gathered to watch established designers alongside up-and-coming young designers. Each designer selected for the festival brought their fresh and distinct voice into modern and contemporary setting.
Presented by
Art Personas
and co-presented by luxury Swiss watchmaking brand,
BOMBERG
, the S/S 2016 season did not disappoint as each show featured a line-up of designers with differing aesthetics, textures, and vision--with each collection aptly accompanied by a visual and auditory display that enveloped
The Eye at Green Sun, Makati
.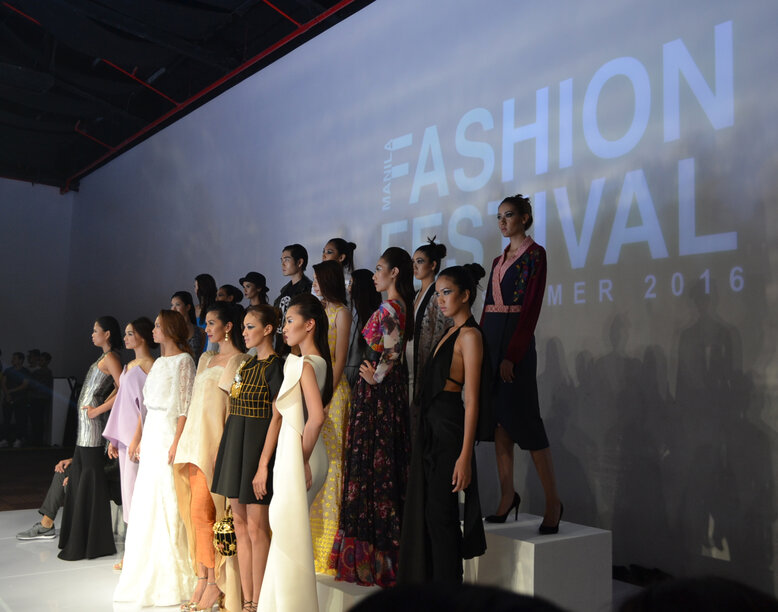 At the root of the festival was the need to further bridge the gap between brands, designers, and consumers without taking away the artistry and visual feast that fashion demands from its industry. It's this merger of art, business, and vision that has made Manila Fashion Festival a stand-out amongst other fashion events in the region.
And of course, at the heart of every fashion event is the line-up of designers and the collections displayed down the runway. So for a peek into what's in store for Spring/Summer 2016 in the Philippines, here are
13 stand-out collections
we spotted on the runway from some of our favourite designers.
--------------------------
Pablo Cabahug: A modern take on the old Manila
Manila Circa 1920 by Pablo Cabahug
goes beyond just modernising the Filipiniana. It's about bringing the old-Manila sophistication of the 1920s into 2016, with flattering and modern silhouettes that still assume the essence of the Filipiniana, all displayed in a palette that is fresh yet loosely-rooted in history. It's like flipping through old-yet-familiar photographs framed in an aura of glam and sophistication.