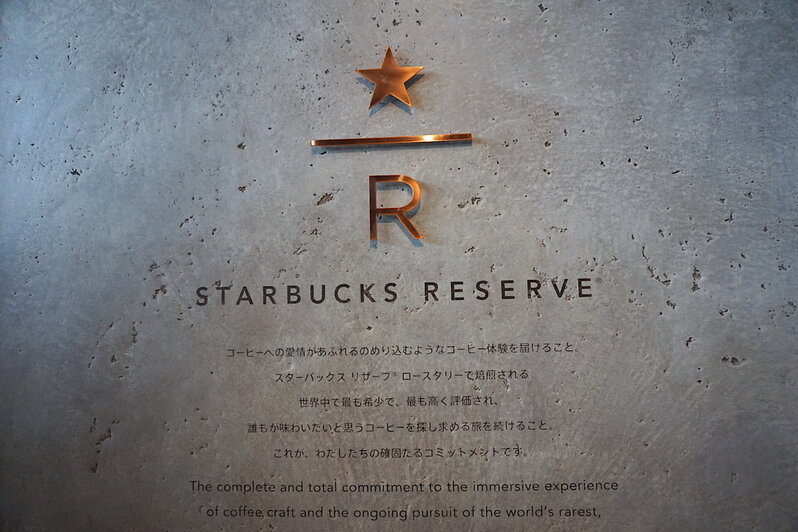 Following Seattle, Shanghai, Milan, and New York, the world's fifth Starbucks Reserve®︎ Roastery will open in Nakameguro, Tokyo at 7:00 am on 28 February. Prior to the opening of the store, a press conference and preview was held a day before, and the four-story store was unveiled. Join us in taking a look at Starbucks Reserve®︎ Roastery Tokyo, a new Starbucks store that opens with the theme of "creating the best coffee."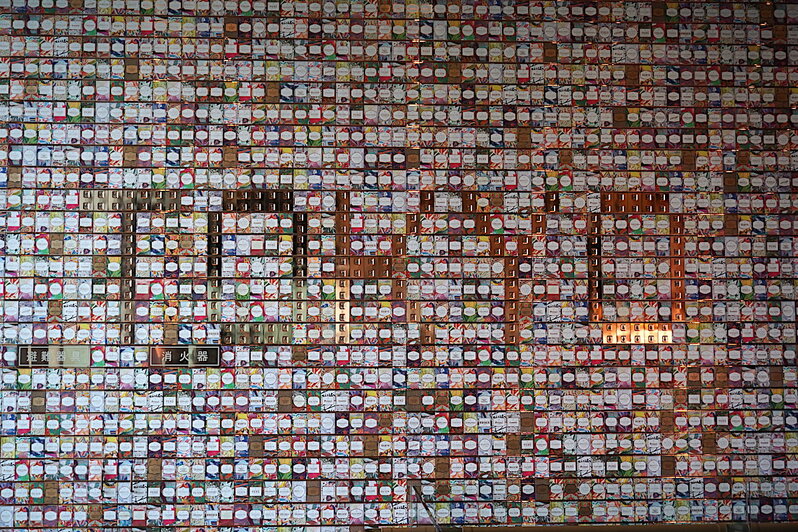 As you can see from the name, this particular branch of the famous coffee shop chain comes with a roastery. The first store of this kind opened in Seattle, USA in 2014, followed by Shanghai, China in 2017, Milan, Italy in September 2018, and then New York, the second store in the United States in December. Now, the fifth one is born in Tokyo in Nakameguro.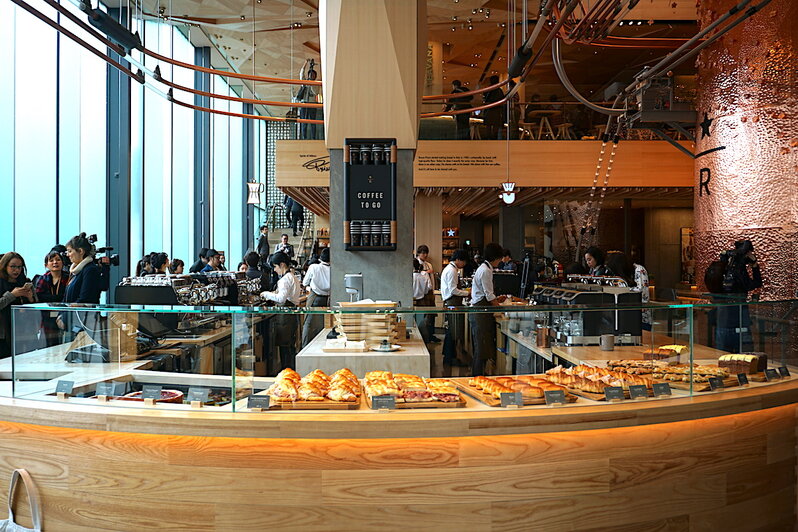 With a spacious 2,966 square meters and a total floor area of ​​4,966, the store is a collaboration between architect Kengo Kuma and the Starbucks design team. The exterior design by Kengo Tsuji is based on light wood inspired by the natural beauty of Japan. Inside the store, origami and petal motifs and warm wood are used to create a space where you can feel the beauty of Japanese nature and tradition.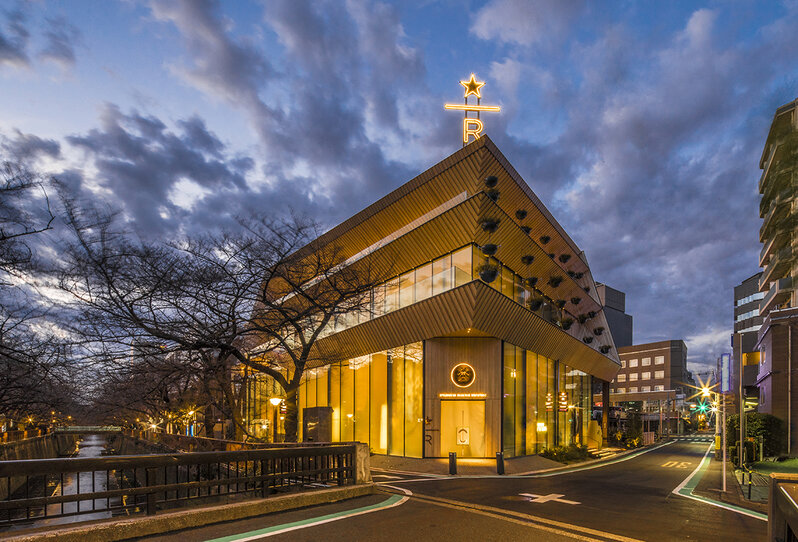 At the press conference, Starbucks Coffee Japan CEO Takafumi Mizuguchi shared that they started with only 25 people in 1996 and looked back on the 23 years that he has had with the company so far and expressed his aspiration to make Starbucks Reserve®︎ Roastery Tokyo a "coffee wonderland".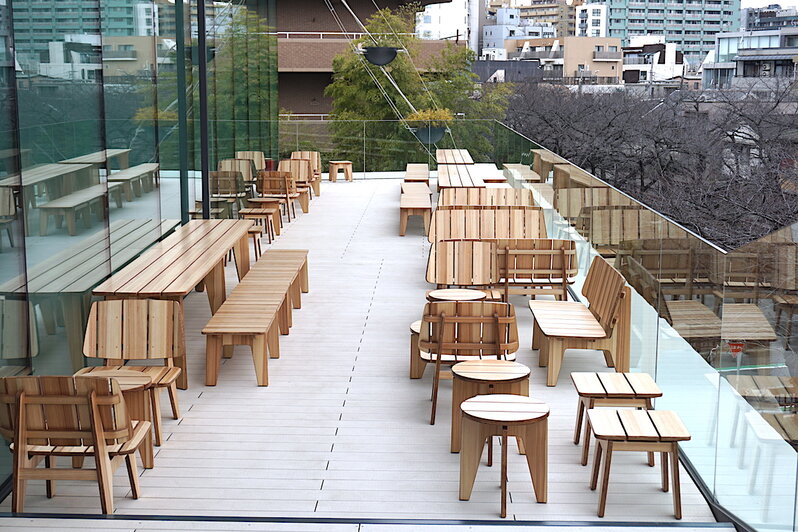 Kengo Tsuji was also aware of the "symbol of a new challenge" and explained the process of using cedar trees as the main focus on the exterior. The coffee shop also shows a new Japanese symbol with bright cedar instead of the concept of dark wood. While watching the flow of Meguro River and the cherry blossoms in the spring, they called for people to enjoy coffee and alcohol on the terrace.