You know the saying, "Dress for the job you want, not the job you have"? In a nutshell, that's what power dressing is all about and more! It's about showing every one, be it your boss, your officemates, and the rest, that you have what it takes to get the job done — establishing your authority, and looking fabulous while doing it!
So for this new year, hide your casual chic clothes and start dressing to impress at your office with these 6 power dressing-approved pieces!
--------------------------
Stylish Blazer
(photo from audreyt)
A blazer has always been an office staple for many of us because it just goes with everything! But instead of going for a typical long-sleeved blazer, opt for something a little more adventurous, in colour and size! Try an oversized light gray blazer, it's neutral, can be paired with any look, and folding up the sleeves will add a bit of youthfulness and style to the ensemble!
Shift Dress

(photo from HLRYYS)
With office dress codes being a little more flexible now, shift dresses don't need to be knee-length, plain outfits anymore! You can now experiment with different lengths, cuts, and prints! A-line silhouettes, especially, look good in the office because they flatter everyone and look timeless!
Chic Sunglasses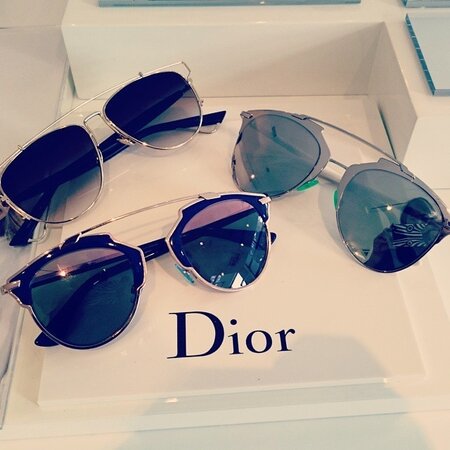 (photo from Jessying)
Protect your eyes, add a little mystery, and act like a boss with a pair of chic sunglasses! Power dressing is all about establishing authority, right? And nothing looks both good and authoritative than sunglasses! Pick the perfect shape for your face and you will look magnificent and strong while strutting down your office halls!
Timeless Jewellery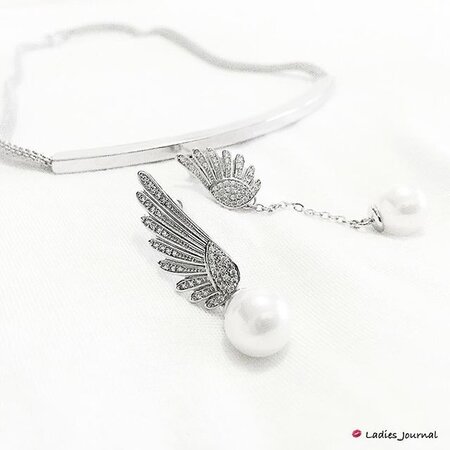 (photo from ladies_journal)
Whether they are statement pieces or simple ones, accessories pull all outfits together. And when it comes to power dressing, you can't be without it. Accessories are the ones that will take your already gorgeous look to the next level! Invest in high quality pieces in colours such as gold and silver, or if you want something funner, rose gold, copper, and pastel shades work well too!
Structured Bags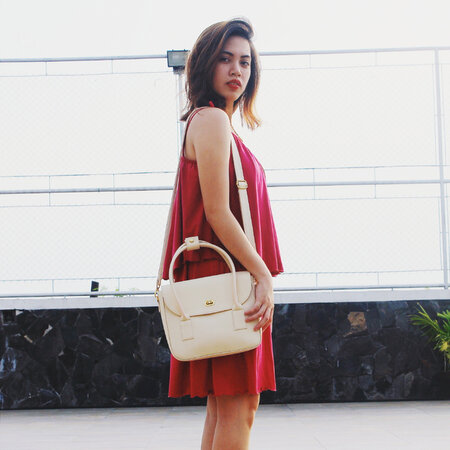 (photo from chincenidoza)
The mark of power dressing is in your bag — its shape, material, and size. It doesn't need to be a designer bag, but as long as it's sleek and structured, you've got it right. Besides holding all your essentials, a structured bag shows a serious side without being intimidating. And it gives the impression that you know what you're doing in the workplace, and know how to look good simultaneously!
Tailored Trousers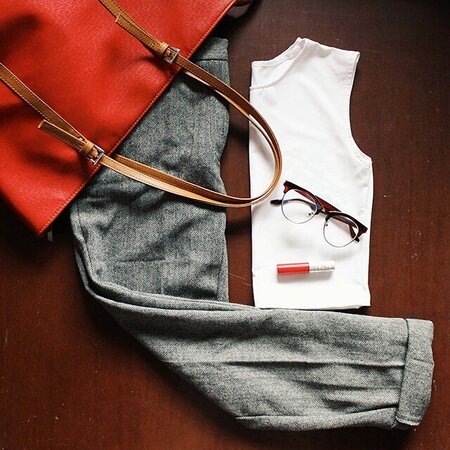 (photo from cath_uri)
Flared, skinny, straight, cigarette, whatever type of trousers floats your boat, always make sure they are fitted to your size. In the concept of power dressing, pants that are too long or too short have no place. If you find a pair that looks great on you, get it tailored so that it looks proportionate to your height, and you will be able to get so much use out of it! From casual lunches, office parties, and business meetings, tailored trousers are the ultimate power dressing staple!
--------------------------
Which power dressing piece is your favourite? Let us know below!