(cover photo from cristinadecena)
Taking Outfit Of The Day shots are not effortless, even if they may look like they are. In fact, it takes a lot of patience because you need to take note of lighting, the angles that best suit and flatter you and your look, and the poses--which are always the hardest one to master. You may have a signature pose but having a few more up your sleeves is a great way to show your followers variety.
Learning from Clozette's community of fashionistas, here are 5 poses you can use to step up your OOTD game.
--------------------------

The Stand Still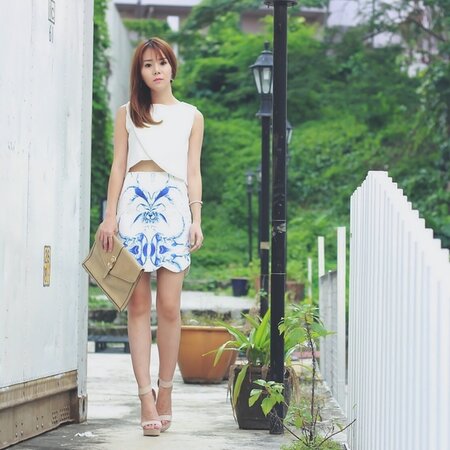 Starting from the most stoic pose of all, "The Stand Still," is one way to stop traffic. A bold, blank stare and a front profile of your whole look gives your followers a full view of the outfit.